Good, solid information is the best resource that the public can use. Primary sources when possible and good discussions and studies when informative.
A CBS 62 weather reporter, April Moss, said live on the air that she will expose the network for alleged "discrimination that CBS is enforcing" on its employees and will provide material to whistleblower platform Project Veritas.
During a Sunday segment on the weather for metro Detroit, where the CBS affiliate station is based, Moss abruptly stopped her normal broadcast and made an announcement.
"And speaking of a brand new week, I will be sitting down this week with Project Veritas to discuss the discrimination that CBS is enforcing upon its employees. Tune into Project Veritas for my full story," she said, without elaborating on the nature of the alleged discrimination.
Following her comment, Moss seamlessly continued on with her weather report.
Project Veritas appeared to endorse Moss's announcement in a tweet on Monday, with Veritas chief of staff Eric Spracklen saying her announcement "takes serious guts." Previously, Project Veritas released secret recordings of CNN staffers who admitted that they skewed their news coverage to oust former President Donald Trump. . . .
Click here to watch the investigation on Alzheimer's drug that aired prior to its approval The FDA has just approved a new treatment for early Alzheimer's that's being billed as the first potential "cure" that addresses the root cause rather than just treats symptoms. The drug, aducanumab, could provide hope to millions of patients and […]
We continue by examining how John Durham's investigation narrowed during the presidential election year and the potential impacts of a Biden presidency. Welcome to Truth over News with Jeff Carlson and Hans Mahncke. . . .
Boris Epshteyn gives an update on the ongoing audits within the US and their findings.
A tax deal between the world's richest countries brings global governments a step closer to clawing back some power from technology giants that have used century-old regimes to build up wealth eclipsing the economies of most nations.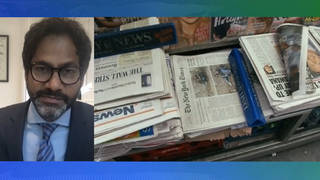 The New York Times has revealed shocking details about an unsuccessful attempt by the Trump administration, and then the Biden administration, to secretly obtain the email logs of four reporters at the newspaper. As part of the campaign, the Biden Justice Department placed a gag order on the Times in March to prevent many at the paper from even knowing about the request until a federal court lifted it. In recent weeks the Justice Department also disclosed the Trump administration had secretly obtained the call records of four journalists at the Times, as well as three journalists at The Washington Post and one at CNN. Jameel Jaffer, founding director of the Knight First Amendment Institute at Columbia University, says subpoenas for journalists' records are "really troubling" because of their potential chilling effect on critical journalism. "It's about the right of the public to have access to information about the government," he says. . . .
An investigation exposing widespread abuse in the palm oil industry and searing photos of Ethiopians fleeing war earned The Associated Press two Robert F. Kennedy Journalism Awards on Thursday.
AP investigative reporters Margie Mason and Robin McDowell won the RFK Journalism Award for international print for a series of stories that uncovered the exploitation of an invisible workforce of millions of men, women and children from some of the poorest corners of Asia. . . .
BMW, Daimler and Ford have set up facilities in China to store data generated by their cars locally, they told Reuters, as automakers come under growing pressure in the world's biggest car market over how they handle information from vehicles.
Cars are being fitted with an ever-increasing array of sensors and cameras to assist drivers.
But the data they generate can also be used by manufacturers to help develop new technologies, such as autonomous driving systems, raising privacy and security concerns, particularly when the information might be sent abroad.
U.S. electric carmaker Tesla (TSLA.O) is under public scrutiny in China over its storage and handling of customer data in the country.
Last week, Reuters reported that staff at some Chinese government offices were told not to park their Tesla cars inside government compounds due to security concerns over vehicle cameras, according to two people with knowledge of the matter. . .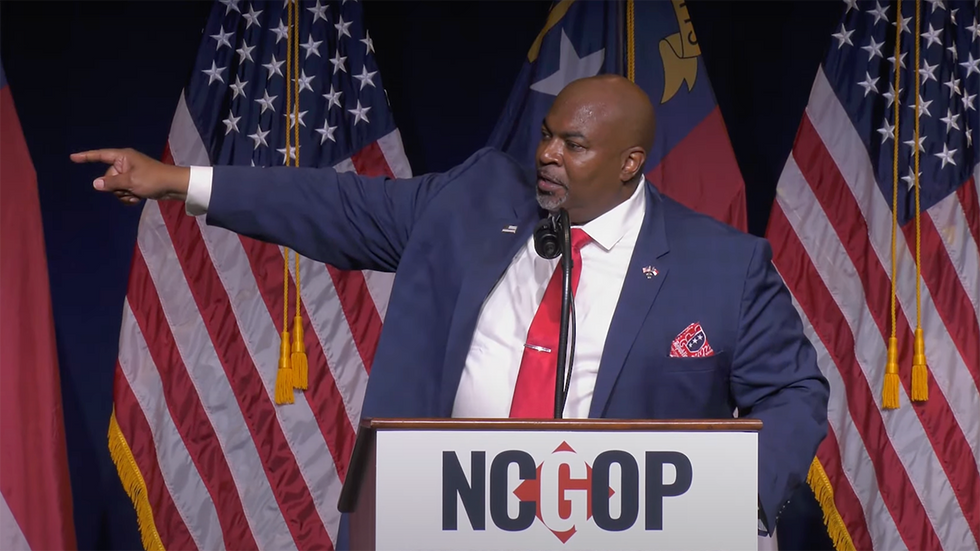 Meet Mark Robinson. He's the lieutenant governor of North Carolina. In about three and a half minutes, he's going to MAKE you wanna gnaw through a raw porterhouse steak before running through a brick wall screaming "CLEAR EYES, FULL HEARTS, CAN'T LOSE!" All while waving an American flag, but I assumed that was understood.
Mark Robinson: "We are Americans"

[On 9/11] we saw policemen and firemen run into those buildings, basically RUN INTO THEIR DEATHS to go help others, because they saw trouble and they knew that they were needed. That's got to be us in this day right here. We've got to run to the trouble, folks. And what is the trouble? The trouble is the Biden administration that is seeking to turn this country into a socialist hellhole. The problem is Antifa, that wants to roam the streets and beat you into submission. The trouble is Black Lives Matter. It claims to care about the lives of black people, but it's turned a blind eye while violence in black communities is taking lives at a genocidal rate. They've turned a blind eye. That's where the trouble is, and that's what we've got to run to.

And we've got all the right in the world on our side. And there ain't no reason to be afraid. And there ain't no reason to not take the challenge dead on. … It doesn't matter what color you are, what nation your folks hail from, or how much money you got. We all share the same name. We are Americans.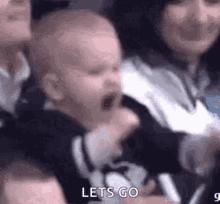 Mark Robinson is the epitome of what our Founding Fathers envisioned our elected officials to be. Robinson was nothing more than a concerned citizen who grabbed attention speaking out against gun control at a city council meeting. That was his introduction to politics. Two years later, he's the second-highest-ranking official in the state of (in Michael Jordan cadence) NORTH -CAR-O-LI-NA! He's a regular dude (i.e., not a lawyer or college professor) who was called to serve.
Sure, speeches don't matter much when they aren't backed up with action. A recurring problem on the right. But it's not like he's a Washington politician who thinks "fighting" is holding a hearing and sneaking out the back. Robinson has only been in office for less than six months. The right also has a problem with leaders unable to motivate people outside of saying they are more to the right than their opponent. Motivating voters and the people he serves is clearly a problem Robinson does not have. . . .
From The Daily Caller:
Attorneys for Chicago Democratic Mayor Lori Lightfoot said Monday they would provide a sworn declaration to clarify a policy that denied interviews to white journalists.
During the Monday hearing related to a suit brought by the Daily Caller News Foundation and Judicial Watch, a district judge ordered Lightfoot's office to file within the week a declaration under oath about whether the mayor's policy allowing interviews solely to journalists of color is still in effect or will be in effect in the future.
The suit alleged that Thomas Catenacci, a reporter for the DCNF, was denied an interview with Lightfoot after repeated inquiries to her office.
"There is no evidence that this policy is not in effect," an attorney for Judicial Watch said, adding that Lightfoot's office "hasn't provided any non-racial reason as to why the interview has not been granted."
An attorney for Lightfoot's office responded that "the plaintiff has no evidence this policy is in effect." Lawyers for Judicial Watch replied that "there have been no statements or sworn testimony that the stated policy was rescinded."
Attorneys for Chicago Democratic Mayor Lori Lightfoot said Monday they would provide a sworn declaration to clarify a policy that denied interviews to white journalists.
During the Monday hearing related to a suit brought by the Daily Caller News Foundation and Judicial Watch, U.S. District Judge John Z. Lee ordered Lightfoot's office to file within the week a declaration under oath about whether the mayor's policy allowing interviews solely to journalists of color is still in effect or will be in effect in the future. The suit alleged that Thomas Catenacci, a reporter for the DCNF, was denied an interview with Lightfoot after repeated inquiries to her office.
Judicial Watch sought an injunction last week asking the court to immediately end Lightfoot's policy, but the mayor's lawyers argued in the hearing Monday that it was unnecessary, saying the policy is not currently in effect. The plaintiffs disagreed, arguing that the mayor has not provided any evidence of that.
"There is no evidence that this policy is not in effect," an attorney for Judicial Watch said, adding that Lightfoot's office "hasn't provided any non-racial reason as to why the interview has not been granted."
An attorney for Lightfoot's office responded that "the plaintiff has no evidence this policy is in effect." Lawyers for Judicial Watch replied that "there have been no statements or sworn testimony that the stated policy was rescinded."
Lee disclosed at the start of the hearing that he and Lightfoot worked at the same law firm in the mid-1990s, but that their previous professional relationship did not present a conflict on interest. Attorneys for Lightfoot did not immediately respond to a request for comment.
"We look forward to Mayor Lightfoot's filing on Friday," Michael Bekesha, senior attorney at Judicial Watch, said in a statement. "The Court is requiring the Mayor to file a statement under oath about whether her racially discriminatory policy still applies to Catenacci's and the DCNF's interview request. More than two weeks later, we still haven't seen any evidence that it doesn't."
The suit was originally brought on May 27, just over a week after Lightfoot announced the policy on Twitter May 19. Catenacci attempted to secure an interview on May 20, 21 and 24, according to the lawsuit. After repeated non-responses, Catenacci said there was "no excuse" for Lightfoot's policy.
"There is no excuse for racial discrimination," Catenacci said. "Every day that goes by without the Mayor granting my interview request because of my race violates my rights and tramples on the First Amendment."
Read More Here.
The post Lightfoot's Attorneys Promise To Clarify Policy That Denied Interviews To White Journalists appeared first on Judicial Watch.
For decades some conservatives, yours truly among them, have argued that Latino Americans, with their ethic of faith and family and work, ought to be natural Republicans. On Saturday in a South Texas city on the Mexican border, Javier Villalobos gave America a glimpse of what this future might look like when he became the first Republican elected mayor of McAllen—the 85% Latino seat of Hidalgo County.
"Villalobos' election should surprise absolutely no one who followed how counties in the Rio Grande Valley swung heavily toward Trump in the last election," says Mike Gonzalez, a senior fellow at the Heritage Foundation and author of "The Plot to Change America: How Identity Politics Is Dividing the Land of the Free."
As Mr. Gonzalez notes, the auguries were there for anyone who cared to look. In 2016 Hillary Clinton carried Hidalgo County by 41 points. But in 2020, Joe Biden won by only 17 points. Meanwhile Zapata County—what the Washington Post calls "the bluest of blue counties along the river"—flipped for Donald Trump in 2020, the first victory for a GOP presidential candidate there since Warren G. Harding a century ago. . .
Eighteen million virus tests were administered in three days and supermarket shelves stood empty, as a new virus spike in a southern Chinese city makes officials nervous. Lawmakers in the United States, the European Union, and nine other countries are urging their governments to boycott Beijing's 2022 Winter Olympics. China's censorship extends to the United […]
"The issue Republicans have to balance with that is not to say or do crazy things that make us lose votes in the suburbs," Fleischer said.
Microsoft's search engine Bing appeared to censor images of the protester who stood in front of a Chinese tank during the 1989 Tiananmen Square protests.
A Bing Images search of "tank man" yielded no results and a prompt for the user to check their spelling as of Friday afternoon. However, an identical search on Google Images produced hundreds of results including many of the iconic moment.
The famous "tank man" photo was taken on June 5, 1989, one day after the 1989 massacre in which Chinese troops fired indiscriminately upon civilians demonstrating against the government, killing hundreds. The photo showed a Chinese protester, who has since become known as "tank man," standing in front of a procession of Chinese tanks rolling through Tiananmen Square.

"I'd love to hear [Microsoft President Brad Smith's] explanation on this," Shane Huntley, the director of Google's Threat Analysis Group, tweeted on Friday. "I know Microsoft censor for the [Chinese Communist Party] in China, but this search is from the US."
Other users noted that the "tank man" image search yielded no results in the U.K. as well. "This is due to an accidental human error and we are actively working to resolve this," a Microsoft spokesperson told the Daily Caller News Foundation.
An images search of "Tiananmen Square" in Bing produced scenic photos of the plaza while the same search produced pictures of the 1989 protests in Google Images as of Friday afternoon. However, a search conducted by the DCNF of "Tiananmen Square massacre" on Bing Images yielded a few photos of the protest.
Bing is the third-largest search engine in China behind the Chinese-owned websites Baidu and Sogou, according to Statista. China has blocked a variety of American websites including Google from operating within its borders, but Bing isn't among those sites, Business Insider reported in 2019.
Microsoft has reportedly censored content for years at the behest of the Chinese government. The company has complied with the government's authoritarian rules, which ban content that mentions the Tiananmen Square massacre, Taiwan being its own sovereign nation and the Dalai Lama on both Bing and LinkedIn, according to Wired, The Guardian and Business Insider.
Bing was briefly blocked from the Chinese internet in 2019 for "illegal content" before Microsoft resolved the issue, CNN reported.
Friday marked the 32nd anniversary of the massacre.
– – –
Thomas Catenacci is a reporter at Daily Caller News Foundation.
---
Content created by The Daily Caller News Foundation is available without charge to any eligible news publisher that can provide a large audience. For licensing opportunities of our original content, please contact
licensing@dailycallernewsfoundation.org.
---
The post Microsoft Blocks Images of Tiananmen Square Protests on Massacre Anniversary appeared first on The Georgia Star News.
One thing is clear from Thursday's broadcast of weeping dissident Belarusian journalist and opposition activist Raman Pratasevich declaring his respect for dictator Alexander Lukashenko: He was plainly tortured into doing it.
"They beat him — you can see the marks," Pratasevich's father, Dmitry, said. "All his words are the result of psychological and physical violence."
On a state-TV program June 3, Pratasevich praised Lukashenko and said he "immediately confessed to organizing mass disorder."
Back on May 23, Lukashenko's goons faked a bomb threat and deployed a fighter plane to force down a jet owned by Irish-based Ryanair (en route from Greece to Lithuania) to kidnap Pratasevich in flagrant defiance of all international air conventions.
Pratasevich fled Belarus in 2019 out of fear that authorities would abduct him. He was plainly right. . . .
Soros backed Maricopa County Sheriff Paul Penzone begged the Arizona Senate to end their audit of the 2020 Election in Maricopa County.  Now it looks like he will soon be charged with contempt in a different case where he has delayed providing data to the court. 
We've recently reported on the Sheriff of Maricopa County who was backed by George Soros in the 2016 election.  Sheriff Paul Penzone was with the Maricopa Board of Supervisors when they begged the Arizona Senate to stop the audit they were in the process of executing in the County.
Maricopa County Board of Supervisors and Soros-Backed Sheriff Beg AZ Senate to End Election Audit "For the Good of the Country"
Then at one point during the audit, it was uncovered that the Maricopa Board of Supervisors refused to provide information requested for review.  This was unheard of in any audit.  The Board claimed that providing router data posed a threat to the Sheriff's office.  The router information would have shown where items were sent and at what time and the size of the transfer of information.
Is Maricopa County Board of Supervisors Covering Up for Soros Connected Sheriff's Communications As Much As for 2020 Election Activity?
Now in a different case Penzone is likely facing contept charges for committing similar inactions.  A federal judge signalled on Thursday that he will find Sheriff Paul Penzone in contempt for taking too long to investigate charges of misconduct among officers.
In a pointed rebuke after the U.S. Department of Justice asked U.S. District Judge G. Murray Snow in March to order a contempt hearing, Snow said Penzone's department is "clearly" out of compliance with his 2016 court order to overhaul the investigation process.

"Even if I believe everything in the brief is true, which I don't, I would still find the sheriff in contempt," Snow told the attorneys early in the hearing, referring to Penzone's response to the Justice Department's request for an order to show cause.

The Justice Department and the sheriff's lawyers should focus on negotiating remedies, not the moot merits of a potential contempt case, Snow said.
Why does this surprise no one?
The post Soros Backed Sheriff Penzone and the Maricopa County Board Wouldn't Turn Over Router Data to AZ Senate Audit – He's Now Likely Facing Contempt Charges In Another Case appeared first on The Gateway Pundit.
Key players in the establishment media floated a conspiracy theory former President Donald Trump (R) wore his pants "backwards" Saturday and it was proof he has "dementia."
New York Daily News columnist and "Obama guy" Brandon Friedman got the conspiracy theory revved up by posting on Twitter a poor quality video someone shot of a television screen of Trump standing near the podium in Greenville, North Carolina Saturday night:
Others are noting this, but it can't be shared enough: Donald Trump gave his big speech today with his pants on backwards. Look close and tell me I'm wrong.pic.twitter.com/sRsoJVfyf8
— Brandon Friedman (@BFriedmanDC) June 6, 2021
Friedman said it "can't be shared enough" and added definitively Trump "gave his big speech today with his pants on backwards."
To date, Friedman's video has over 6.2 million views.
Twitter declares access to its platform a 'human right' despite banning Trump and conservatives for their views
Twitter's statement came as a response to Nigeria's decision to ban the social media giant from the country
Twitter had deleted a tweet from Nigerian President Muhammadu Buhari that was seen as threatening separatist movements
President Buhari's tweet reportedly referenced the bloody civil war in Nigeria's Biafra region in the late 1960s, during which a million people were killed
Some had considered Buhari's tweet a veiled threat to modern day separatists
Nigeria's Federal Ministry of Information and Culture then tweeted on Friday that the social media account would be banned across the country
Conservatives in the United States then ripped into Twitter, on Twitter, for its statement declaring the platform a human right
ABUJA—Nigeria said on Friday it had indefinitely suspended Twitter's activities, two days after the social media giant removed a post from President Muhammadu Buhari that threatened to punish regional secessionists.
Information Minister Lai Mohammed said the government had acted because of "the persistent use of the platform for activities that are capable of undermining Nigeria's corporate existence".
Mohammed did not spell out what form the suspension would take or give more details on the undermining activities. His ministry also announced Twitter's suspension on Twitter. . . .
Project 21 Chairman Horace Cooper said Saturday that President Joe Biden is guilty of "the bigotry of low expectations" by claiming black people can't hire lawyers or accountants and be successful entrepreneurs.
Biden made the remarks Tuesday during a speech to mark the centennial of the 1921 Tulsa Race Massacre.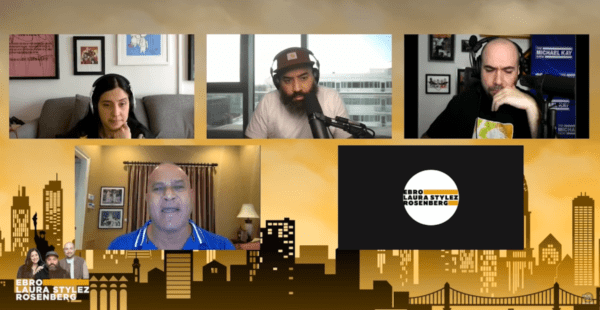 Supposed pro-Trump Republican New York Mayoral candidate Fernando Mateo in February bashed him as "arrogant" and praising mass amnesty, newly surfaced clips reveal.
Mateo, a community activist and business owner, is currently running in the New York Mayoral race, and is touting himself as the pro-Trump candidate. This week, he met with President Trump, and was endorsed by his former national security advisor Michael Flynn, who claimed that Mateo "supports and embraces President Trump's America First agenda." Mateo even suggested that President Trump may be soon to endorse him in the race too.
However, an appearance on Hot 97's "Ebro in the Morning" from February this year has recently resurfaced that contradicts his apparent America First credentials. One clip, initially posted on Twitter by Gavin Wax, the current President of the New York Young Republican Club, shows Mateo bashing President Trump, saying that he "had issues" and was "arrogant" with no "humility:
"You know what? I knew that Donald Trump had issues… He had bad issues and he had good issues," said Mateo. "The good issues were the economy, he kept us out of a war, you know he basically helped the brown and black people probably more than any other president that I know of, but you know what? He was arrogant. He didn't have humility. He was not a president for all the people. But you know what, that's that. New York City is my life man…" . . .
Once 70 percent of the state has been vaccinated, Hawaii will drop its quarantine and COVID-19 testing requirements, officials said.
Hawaii will also stop making people wear masks indoors once that level is reached, Hawaii Gov. David Ige told reporters Friday.
So far, 59 percent of Hawaii's population has had at least one dose of a COVID-19 vaccine and 52 percent finished their dosing regimen, state health data shows.
Currently, travelers arriving from out of state must spend 10 days in quarantine or show proof of a negative COVID-19 test taken before their departure for the islands at the airport.
Once 60 percent of Hawaii's population is vaccinated, the state will let travelers skip the quarantine if they can show they were vaccinated in the US.
Restrictions on travel between the islands will open up before that.
SARAH VINE:
Mum, mother, mummy. I am proud to call myself all these things. In common with countless women throughout the ages, being a mother is a fundamental, undeniable and indelible part of my identity as a woman.
But the powerful and hugely influential gay rights organisation Stonewall thinks such a fundamental belief is wrong. Not only wrong, but also discriminatory and very possibly wicked.
It asserts I must not call myself mother, nor be called one. Instead, I must re-educate my brain to think of myself as 'a parent who has given birth'. Not to do so is an affront to trans people, an attack on their right to gender self-identification.
And we can't have that. No, far better to cancel a vast swathe of the population – that is to say mothers – so a small number of biological males who wish to define themselves as female (not something, by the way, that I have any issue with), can feel better about themselves.
President Donald Trump is set to speak tonight at 7:00 p.m. Eastern at the annual North Carolina Republican Party state convention.
President Trump will be the keynote speaker at the NCGOP dinner on Saturday night.
South Dakota Governor Kristi Noem is also scheduled to speak.
Even before President Trump took stage tonight 58,000 were watching the livefeed on Right Side Broadcasting Network.
At 7 PM when President Trump was scheduled to speak 93,000 Americans were tuned in to watch the President on RSBN.
And at 7:15 PM ET 138,000 people were watching the live-feed on RSBN.
Now compare President Trump's numbers to Joe Biden's numbers–
Joe Biden had 560 people watching him this week during a speech on Memorial Day on the White House YouTube page. . .

At the Wuhan Institute of Virology, "they have published data that they were actually introducing furin cleavage sites," a mutation that would make a virus much more dangerous, said Dr. Nicole Saphier, Director of Breast Imaging at the Memorial Sloan Kettering Cancer Center. In this episode, we sit down with Dr. Saphier to discuss the Wuhan lab leak theory, Dr. Fauci's newly released email trove, and her new book, "Panic Attack: Playing Politics With Science in the Fight Against COVID-19." "When you have the CDC coming out saying young children still need to be wearing masks outdoors, even when they're physically distancing, until they're vaccinated—this makes no sense," Dr. Saphier said. . . .
Anyone looking to understand how same-sex marriage went from legal in one state to the law of the land a decade later should not overlook the small crowd that gathered outside San Diego's Manchester Grand Hyatt hotel just past noon one Friday in July 2008, holding signs that said, "The Hyatt of hypocrisy."
Those present had been rallied by a retired Republican political operative named Fred Karger. His aim was the defeat of Proposition 8, a ballot measure that if passed, would ban same-sex marriage in California. Instead of aiming to mobilize voters or move public opinion against the measure, however, he decided to target the money behind it.
Doug Manchester's $125,000 donation was not the biggest to the pro-Proposition 8 cause, but he was the most substantial public-facing target Mr. Karger could find. He began picketing Mr. Manchester's pre-eminent holdings, including the namesake downtown convention hotel, with a boycott that would endure for years. It was the first time gay-marriage activists adopted a strategy of scaring their most well-heeled opponents away from the fight.
President Joe Biden banned investment in nearly 60 firms due to close ties to the Chinese Communist Party military operations and human rights abuses. Among the companies included in the ban are entities that have enjoyed millions of dollars in investment from Hunter Biden and Bill Gates, The National Pulse can reveal.
The U.S. passed the milestone of administering more than 300 million vaccine doses. New cases and deaths continue to plunge and are back to the levels just after U.S. states began imposing restrictions in March 2020.
The U.K. will accelerate its vaccination program in a bid to stay on its path out of lockdown, the Telegraph reported. Meanwhile, civil servants are drawing up contingency plans to delay the June 21 easing of virus restrictions, the Financial Times reported.
China authorized the emergency use of Sinovac Biotech Ltd.'s coronavirus vaccine for children, becoming the first major country to grant approval for those as young as three. Singapore canceled its Formula One race for a second year because of the pandemic.
Britain will lead the way on vaccine passports at the G7 summit as Boris Johnson is urged to establish globally agreed way of checking who is jabbed and tested to save time for airlines
Britain will use this week's summit to develop Covid certification travel scheme
Boris Johnson urged to set up a globally agreed way to see if people have had jab
Industry figures warned travel will be 'paralysed' in the future without a scheme
Proposals call for immediate alignment between countries on health certificates
Thomas Sowell: Common Sense in a Senseless World traces a life journey that started with an introduction to the Harlem Library and culminated at the esteemed Hoover Institution. The story of one of this era's greatest authors on race, history, and economics is told by The Wall Street Journal's Jason Riley.
Director: Kyle Clark, Starring: Jason Riley, Larry Elder, Walter E. Williams.
"You're about to meet one of the greatest minds of the past half century." ~ Jason Riley
Mike Lindell is a patriot.
100 Percent Fed UP – The popular My Pillow CEO, whose incredible story of how Jesus Christ saved him from his addictions to gambling, alcohol, cocaine, and eventually crack cocaine, has been fighting to uncover and election fraud since November 5, 2020.
On the morning after the election, Americans were stunned to discover Trump's incredible lead had evaporated in critical swing states where the counting of absentee ballots suddenly stopped, and then, in the wee hours of the morning, when the counting resumed, Joe Biden suddenly and inexplicably had taken the lead over Trump in multiple states.
Along with millions of other Americans, Lindell has refused to accept the results of the election and are not giving up on their fight to examine and expose what happened in the nation's most hotly contested election. . . .
Judicial Watch Lawsuit for Access to Illinois Voter Roll Data Can Proceed
A federal court ruled our lawsuit can proceed against Illinois officials for denying public access to Illinois' voter registration database.
We filed the lawsuit on behalf of the Illinois Conservative Union (ICU) and three of its officers, Carol Davis, Janet Shaw, and Loretta Savee, after Illinois state officials refused to allow them to obtain a copy of the state's voter registration database despite their lawful request for it under federal law (Illinois Conservative Union et al v. Illinois et al. (No. 1:20-cv-05542)).
The National Voter Registration Act of 1993 (NVRA) provides that states "shall make available for public inspection and, where available, photocopying at a reasonable cost, all records concerning the implementation of programs and activities conducted for the purpose of ensuring the accuracy and currency of official lists of eligible voters."
When members of the ICU sought access to Illinois' voter list, however, they were outrageously told they must view the database one record at a time, on a single computer screen, during "normal business hours," at the State Board of Elections office in Springfield, Illinois, which is 200 miles from where they live. There are over 8 million voter registrations in Illinois. We argued that Illinois' arbitrary restrictions "make a mockery" of federal law, "as much as a requirement that Plaintiffs wear blindfolds."
United States District Court Judge Sara L. Ellis ruled that "Plaintiffs have plausibly alleged that" Illinois law "conflicts with" and "and frustrates the NVRA's purpose of providing voter information to the public to help ensure the accuracy and currency of voter registration rolls." She also allowed a claim to proceed under the Equal Protection Clause of the Fourteenth Amendment, on the ground that political committees in Illinois can access copies of the voter registration database while ordinary citizens cannot.
The claims will proceed against Illinois' chief state elections official, Bernadette Matthews, the Acting Executive Director of the Illinois State Board of Elections. The Court directed further briefing on whether NVRA claims can proceed against the Board itself and the State of Illinois under the doctrine of sovereign immunity.
Dirty voter rolls can mean dirty elections – which is one reason why federal law requires access to voting rolls. This court ruling further affirms that Illinois voters and citizens have a right to review election rolls under federal law. Illinois' stubborn and unlawful refusal to make them available suggests the state knows the rolls are a mess.
Judicial Watch is a national leader for cleaner elections.
In 2020, we sued North Carolina, Pennsylvania, and Colorado for failing to clean their voter rolls.
In 2018, the Supreme Court upheld a voter-roll cleanup program that resulted from a Judicial Watch settlement of a federal lawsuit with Ohio. California settled a federal lawsuit with us and in 2019 began the process of removing up to 1.6 million inactive names from Los Angeles County's voter rolls.
Kentucky also began a cleanup of hundreds of thousands of old registrations after it entered into a consent decree to end another Judicial Watch lawsuit. In September of last year, the U.S. District Court for the Eastern District of Kentucky agreed to extend the consent decree through 2025 after finding that that Kentucky's former Democrat Secretary of State Alison Lundergan Grimes breached its terms by delaying sending out voter notices, which allowed the names of people who have died or moved away to remain on the Commonwealth's voter rolls.
In October 2020, we released a study that found 353 counties nationwide that had more voter registrations than citizens old enough to vote, i.e., counties where registration rates exceed 100%. These counties combined had about 1.8 million registrations over the 100%-registered mark.
Judicial Watch Attorney Robert Popper is the director of Judicial Watch's election integrity initiative. We are being assisted in Chicago by Stephen F. Boulton of Anthony J. Peraica & Associates, Ltd. . . .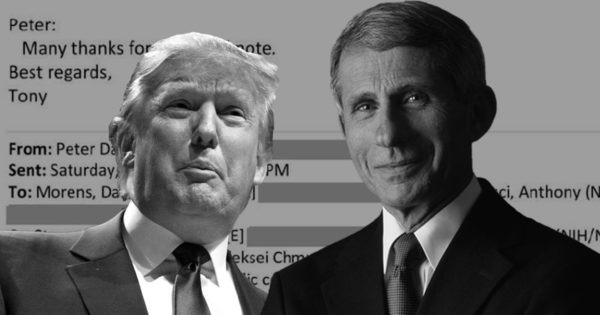 Peter Daszak, who studied controversial "gain of function" experiments on coronavirus elements in Wuhan, received $7.5 million from Anthony Fauci after Trump cancelled his grant.
Last April, reports emerged that the EcoHealth Alliance, an organization run by one Peter Daszak, was involved in funding and collaborating with the Wuhan Institute of Virology, where researchers were examining coronaviruses extremely similar to the one behind the COVID-19 outbreak, and allegedly engaging in "gain of function" research relating to them. In an April 17th press conference, President Trump confirmed that a grant worth around $3.7 million since 2015 given to Daszak's group by the National Institute for Health would be ended "very quickly" following the reports.
Only one week later on April 24th, all future funding for the EHA was cut, and they were ordered to stop spending the $369,819 remaining from its 2020 grant. "At this time, NIH does not believe that the current project outcomes align with the program goals and agency priorities," Michael Lauer, the agency's deputy director for extramural research, wrote in a letter to EcoHealth Alliance officials.
From within the treasure trove of 3,200 pages of emails obtained from Anthony Fauci, one email can be found from Daszak, who thanked Fauci for dismissing the lab leak theory as being simply conspiratorial the day after President Trump announced the funding would be cut.
"As the PI of the R01 grant publicly targeted by Fox News reporters at the Presidential press briefing last night, I just wanted to say a personal thankyou [sic] on behalf of our staff and collaborators, for publicly standing up and stating that the scientific evidence supports a natural origin for COVID-19 from a bat-to-human spillover, not a lab release from the Wuhan Institute of Virology," Daszak said. "From my perspective, your comments are brave, and coming from your trusted voice, will help dispel the myths being spun around the virus' origins," he continued, expressing his wish to thank Fauci in person. (READ MORE: Tucker Carlson Says Fauci's Emails Merit 'Criminal Investigation', He May Have Committed 'Perjury' In Confrontation With Rand Paul)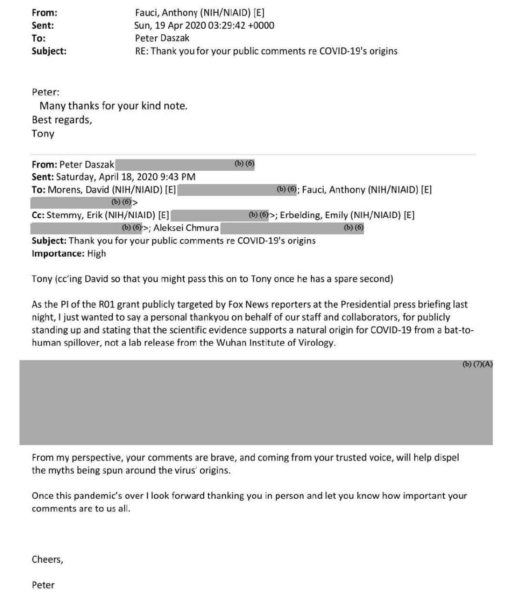 Only a few months later in August, Fauci, who along with being put in charge of America's response to COVID-19, is the director of the National Institute of Allergies and Infectious Diseases, which is part of the NIH, helped confirm that Daszak's organization would receive a new grant of $7.5 million to study coronaviruses as part of a new network.
The CREID network, which contains 11 institutions including the EHA, "coincidentally" will continue to study the emergence of coronaviruses in Southeast Asia. Fauci said that the network will help "enable early warnings of emerging diseases wherever they occur, which will be critical to rapid responses," while Daszak boasted that they will be working in rural hospitals, according to a statement, "in remote parts of Malaysia and Thailand to get to the front line of where the next pandemic is going to start."
Questions will be raised as to why Fauci and the NIH reauthorised the grant to Daszak and his organization despite President Trump's clear opposition to the funding. In a statement on Thursday, President Trump said that he was astonished at the time to hear about the funding of the Wuhan Institute, and said Fauci had a "lot of questions" to answer, especially regarding the alleged "gain of function" research. . .
BAGHDAD — The United States is grappling with a rapidly evolving threat from Iranian proxies in Iraq after militia forces specialized in operating more sophisticated weaponry, including armed drones, have hit some of the most sensitive American targets in attacks that evaded U.S. defenses.
At least three times in the past two months, those militias have used small, explosive-laden drones that divebomb and crash into their targets in late-night attacks on Iraqi bases — including those used by the C.I.A. and U.S. Special Operations units, according to American officials.
Gen. Kenneth F. McKenzie Jr., the top American commander in the Middle East, said last month that the drones pose a serious threat and that the military was rushing to devise ways to combat them.
Iran — weakened by years of harsh economic sanctions — is using its proxy militias in Iraq to step up pressure on the United States and other world powers to negotiate an easing of those sanctions as part of a revival of the 2015 nuclear deal. Iraqi and American officials say Iran has designed the drone attacks to minimize casualties that could prompt U.S. retaliation. . . .
"If you have always believed that everyone should play by the same rules … that would have gotten you labeled a radical 50 years ago, a liberal 25 years ago and a racist today," says Thomas Sowell.
[ Rumble ]
The following is a news analysis. The Washington Post recently received a treasure trove of Dr. Anthony Fauci's emails related to the Covid-19 pandemic and response. Read The Washington Post article here But the shame of it is… under federal law, the emails should have been made public over a year ago. According to Freedom […]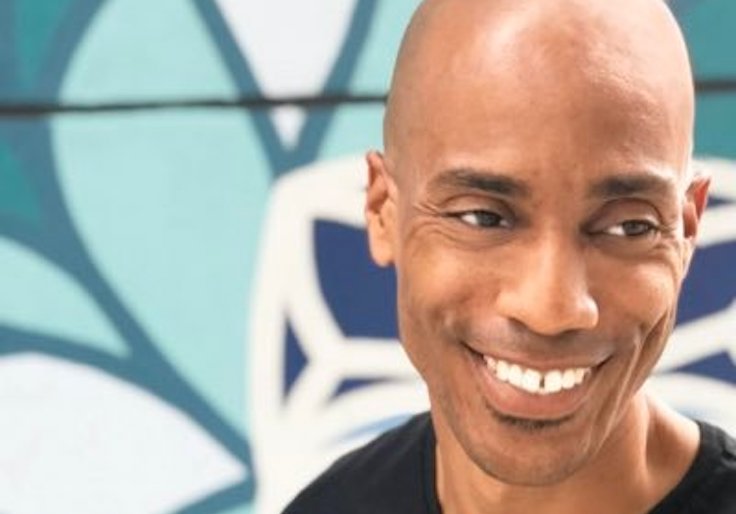 Google's global lead for diversity strategy will stay with the company after an uproar over his anti-Semitic comments but will no longer work on diversity issues, according to a Google press statement on Thursday.
Kamau Bobb will now focus on science and technology education, the company said. Bobb was already a member of Google's computer science education team, a media consultant for Google told the Washington Free Beacon on Wednesday.
The decision follows calls from Jewish groups, such as the Simon Wiesenthal Center and Stand With Us, for Google to fire Bobb. Google broke its silence days after the Free Beacon reported Tuesday on a 2007 blog post in which Bobb claimed that Jews have an "insatiable appetite for war."
"We unequivocally condemn the past writings by a member of our diversity team that are causing deep offense and pain to members of our Jewish community and our LGBTQ+ community. These writings are unquestionably hurtful," said Google in the statement. "The author acknowledges this and has apologized. He will no longer be part of our diversity team going forward and will focus on his STEM work."
Bobb sent an email apology late Tuesday to a listserv of Jewish Google employees, known within the company as the "Jewglers," saying his anti-Semitic tirade was "intended as a critique of particular military action."
"[T]he world is leaving us all feeling unsafe and unsettled right now. i certainly don't want to contribute to that," he wrote. "[N]one of this changes or excuses the words i wrote – but i am deeply sorry for them."
In Bobb's blog 2007 post, titled "If I Were a Jew," he offered his thoughts on how Jews should view the Israeli-Palestinian conflict.
"If I were a Jew I would be concerned about my insatiable appetite for war and killing in defense of myself," he wrote in the Nov. 30, 2007, post on his personal blog, where he was still actively publishing as recently as April 2021. "Self defense is undoubtedly an instinct, but I would be afraid of my increasing insensitivity to the suffering [of] others."
Bobb appears to have deleted the blog post Thursday. A copy is still available on Internet Archive.
The post Google Diversity Chief Will Remain at Company in Wake of Anti-Semitic Remarks appeared first on Washington Free Beacon.
Snopes, the left-leaning "fact-checking" website, sent Rep. Nancy Mace (R-SC) a note demanding to know if she was responsible for vandalizing her own home, the Republican lawmaker said on the Todd Starnes Radio Show. 
Mace announced on social media earlier this week that her Charleston home had been vandalized with vile graffiti along with Antifa symbols.
"It's a very, very jarring experience," she told me on my radio program. "And no one should feel like they've got to look over their shoulder every day. It doesn't matter what your political leanings are, Republican or Democrat or indifferent, everyone should feel safe in their own homes."
Mace said she was especially troubled because she is a single mom with young children.
"People should be safe in their homes. Their families should be safe," she said. "You should be able to have the ideas that you want without retribution in this country. That's what freedom is all about."
The attack was widely condemned by Republicans but garnered hardly any national news coverage or denouncements from congressional Democrats. . . . .
The Justice Department is investigating the work of a consulting firm linked to President Biden's son Hunter Biden for potential illegal lobbying.
In 2015, Blue Star Strategies, a Washington-D.C.-based lobbying and public affairs firm took on the Ukrainian energy company Burisma Holdings as a client while Hunter Biden served on its board, four people familiar with the investigation told Politico, Thursday. . . .
For the past few years, Mars has been having its moment.
The planet has captured the fascination of Hollywood, the US and China both landed rovers on its surface and Elon Musk, the head of SpaceX, recently announced that his company hopes to launch its next-generation rocket in 2022 from a platform in the Gulf of Mexico. His sights are set on Mars.
Other planets have become something of an afterthought. When was the last time you caught yourself thinking about Neptune? Pluto had the worst fate of all and in 2006 was downgraded to dwarf planet.
But NASA on Wednesday announced its intention to bring more attention to Venus, the second planet from the sun. The planet–which is one of the brightest objects in the night sky–  is considered an "inferno-like world" but may have been "the first habitable world in the solar system, complete with an ocean and Earth-like climate." . . .
At the forested edge of the Canadian border this spring, state police arrested a person from the hamlet of Brasher Falls, N.Y., population about 1,000. He was charged with rape.
The pain of such crimes often tears small towns apart without rippling beyond their borders. But following the March 23 arrest, news of the arrest ricocheted far beyond the hamlet.
The resident charged with rape was a 7-year-old boy.
Little is known about the circumstances of the arrest, the specifics of the allegations or the case's disposition. The records of cases involving children are kept private. But in New York, the arrest reignited a discussion about how the justice system deals with so-called juvenile delinquents — children between the ages of 7 and 18 whose cases are heard in family court.
Judges, juvenile justice experts and lawyers who have handled such cases from both sides of the courtroom say arrests traumatize children, ensnare them in the legal system and increase their chance of recidivism. Young children are almost never charged as adults. But arresting and charging them at all, those who study the issue say, ignores the science of brain development and in an attempt to seek justice often achieves the opposite result.
"What we know now is that the science doesn't support prosecution of second graders," said Dawne Mitchell, who leads the Legal Aid Society's juvenile rights practice. Citing cognitive science that shows such young children lack true awareness of the consequences of their actions, and that emphasizes the psychological trauma of being cuffed and prosecuted, Ms. Mitchell is one of a growing number of experts across the country urging states to raise their age minimums.
A US Army veteran's microphone was cut off during a Memorial Day event in Ohio as he discussed the role freed black slaves played in the holiday's origins, video shows.
Footage of Monday's event shows retired Army Lt. Col. Barnard Kemter tapping the microphone midway into his 11-minute speech during a ceremony at Markillie Cemetery in Hudson, Ohio, where one of the organizers admitted they intentionally dropped the audio, the Akron Beacon Journal reported.
Cindy Suchan, president of the Hudson American Legion Auxiliary, declined to say who specifically turned down the volume, but said organizers wanted the portion cut out since it was "not relevant to our program for the day," adding that the theme was to honor Hudson veterans.
Kemter, 77, who served in the Army from 1965 through 1995, said he was dismayed by the incident.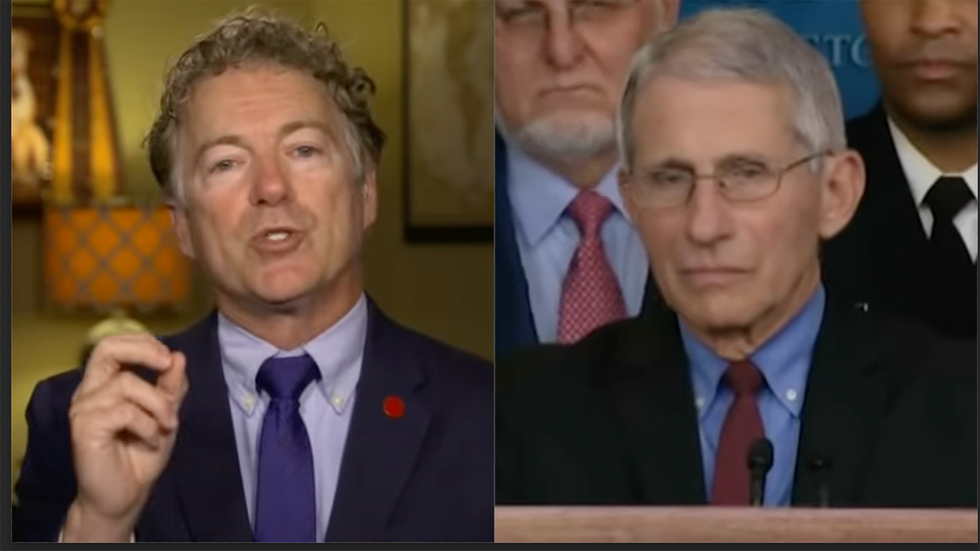 Wednesday was a great day to be Rand Paul. It's rare that someone gets to wake up in the morning and discover that everything you've been saying has been right all along. For Sen. Paul, it's the #FauciEmails showing everything he and my editor Courtney have said about Anthony Fauci was pretty accurate. At first, Paul only had two words for the media's favorite bureaucrat. After some time to collect his thoughts, the senator laid out just how serious this is.
Rand Paul on whether there's 'criminal culpability' regarding Dr. Fauci

youtu.be

At the very least, there's moral culpability. In the research done by the bat scientist in Wuhan, she gives him credit. She lists the exact NIH grant with a ten-numeral disclaimer or ID number, listing the money and thanking the NIH for the money. It's clearly "gain of function." There are several scientists who are in this field, cellular biologists, they all say that taking a SARS virus and adding an S-protein to it to make it infect human cells, that is the very definition of gain of function. It's very dangerous. We shouldn't be doing it here or there. But Dr. Fauci has denied it to this day.

But the private e-mails show that he was acknowledging that it was gain of function. Nobody was questioning it. The scientific community needs to look at this, because he hides behind this veil of the lab coat that nobody can question him. … It absolutely was gain of function research. He was funding it. And to this day, he is still saying he would do it again.
If reading the words "gain of function" makes you glassy-eyed and confused … join the club. It ties into the "Wuhan Lab Theory" that Facebook says we're allowed to talk about now. Best I can tell, think back to Jurassic Park and Jeff Goldblum lambasting the scientist so focused on whether he could, he never thought about whether he should. Only instead of killer dinosaurs, they created a virus that wreaked havoc on the entire planet. DISCLAIMER: I'm a blogger and not a scientist.
Whether or not American taxpayers helped fund this research and/or how much Pope Tony is responsible are excellent questions. Ones that should be investigated via hearings and bipartisan commissions. Two things that Rand Paul says there's next to no chance of happening. Those would have to be called by the people in charge (Democrats).
In order to do so, they'd have to admit they were wrong this whole time. Also, they'd have to admit that the pandemic restrictions were based on questionable information that we now know was being questioned back then. Also, they'd have to admit that they lacked any curiosity in questioning that information that led to those restrictions. Things that, if it got out to the American people, the American people might be more than mildly annoyed at.
Being proven right is nice and all, but it only goes so far. Now we need answers.
Looking for a fashionable way to support Louder with Crowder? Get your swag at Crowdershop today!
Journalist Andy Ngo, who has spent years documenting the activities of the anarcho-communist group Antifa, confirmed in a statement on Wednesday that he was once again assaulted while he was reporting on protests in Portland, Oregon.
The attack against Ngo occurred on May 28 when the journalist was covering a rally on the one-year anniversary of George Floyd's death. Several media outlets reported that a group of protesters pursued and assaulted a man who they believed was Ngo. However, the man's identity could not be confirmed at the time.
In his account, Ngo, who is the editor-at-large of The Post Millennial, said the assault began shortly before midnight when an Antifa member, who had allegedly assaulted the journalist in 2019, approached him with questions. Ngo said he attempted to avoid speaking with the man and walked away but "a group of masked people in black" began pursuing and surrounding him. One of the protesters pulled down Ngo's mask and immediately yelled: "That's Andy. Get him! Get him!"
Ngo recounted how the group chased him through downtown Portland before tackling him to the ground in front of Pioneer Place Mall. His attackers allegedly punched him in his head and face.
"I pleaded for them not to kill me. All the time I could hear the angry cries and footsteps of the mob approaching," Ngo wrote. . . .
STOCKHOLM—Sweden's center-left, minority government failed in several aspects of its handling of the COVID-19 pandemic, parliament's constitutional committee said on Thursday.
The government was slow to put in place a testing and tracing system, failed to protect the elderly and there was a lack of clear lines of responsibility between national and local authorities, the committee said. It did not comment on Sweden's controversial no-lockdown strategy.
"It is … clear that Sweden was not sufficiently prepared before [the pandemic] and we can learn from many of the underlying failures that have been identified," Hans Ekstrom, deputy chairman of the committee and a Social Democrat lawmaker, told a hearing. . . .
Gun purchases in California skyrocketed since March 2020 — a 66 percent increase from the previous 14 months, according to a report from thetrace.org, a journalism nonprofit.
California residents purchased approximately 920,000 handguns between March 2020 and April 2021, according to estimates from the organization, The Sacramento Bee reported.
Gun sales have been on the rise in California for years, according to the Sacramento Bee, which can mainly attributed to an increase in long gun purchases following mass shootings or before new gun control measures have gone into effect.
During the pandemic, however, handgun sales outpaced that of long guns, the Sacramento Bee noted.
An additional 365,000 handguns were sold during the pandemic lockdowns compared to the previous 14 months, according to the newspaper, while long gun sales only increased by 183,000 over the same time frame.
Of California's 12 highest months for handgun sales since 2000, eight were during the pandemic, the newspaper reported.
MEXICO CITY — A study published by a children's rights group in Mexico Monday suggests there has been a disturbing pattern at as many as 18 schools and childcare centers where multiple adult employees allegedly collaborated among themselves and used eerily similar tactics and practices to sexually abuse pupils between the ages of three and seven.
In one case uncovered in 2018, 11 adults at one pre-school allegedly abused 49 children aged between 3 and 5, by inserting water-filled syringes into their bodily orifices, a practice found over and over in other cases.
The "11 offenders are accused of committing the abuse in a coordinated fashion," according to the report by the civic group Center for The Defense of Children's Rights. Children were forced to watch adults performing sexual acts or touch or abuse other kids. In many cases, the similar use of disguises or specific staging of the abuse suggested a broader pattern. . .
CANBERRA, Australia—Thousands of Australian meat workers had no work for a second day on Tuesday after a cyberattack crippled the world's largest meat processing company. A government minister said it might be days before production resumes. JBS is also Australia's largest meat and food processing company, with 47 facilities across the country including abattoirs, feedlots, […]
If approved the vaccine will stay on U.S. markets after the pandemic is over.
Florida State University (FSU) has reached a settlement with a former student leader who sued the school last year for violating his First Amendment rights.
The settlement came nearly a year after Jack Denton, who is Catholic, was ousted from his position as the student senate president after comments he made in a private text messaging group were made public.
In June 2020, amid the nationwide unrest and debate over racism, Denton advised fellow students in a Catholic Student Union messaging group not to donate to Black Lives Matter, the American Civil Liberties Union (ACLU) or Reclaim the Block, because those organizations "all advocate for things that are explicitly anti-Catholic."
"BlackLivesMatter.com fosters a 'queer affirming network,' and defends trangenderism," Denton wrote, when asked by a student what exactly he meant by that. "The ACLU defends laws protecting abortion facilities and sued states that restrict access to abortion. Reclaim the Block claims less police will make our communities safer and advocates for cutting [law enforcement] budgets. This is a little less explicit, but I think it's contrary to the church's teaching on the common good." . . .
The highly contagious COVID-19 variant that first emerged in India is spreading at a rapid rate in the US — and now makes up 7 percent of new cases, data shows.
The dramatic rise of the B.1.617.2 variant comes after it accounted for only 1 percent of new cases stateside at the start of May, according to a report from Outbreak.info.
The data revealed that the variant, which experts suspect is 60 percent more transmissible, reached its high of 7 percent of samples sequenced on May 26.
The World Health Organization last week classified the variant as being one of global concern and requiring heightened tracking and analysis.
"There is some available information to suggest increased transmissibility," Maria Van Kerkhove, WHO technical lead on COVID-19, told reporters.
The justices did not comment Tuesday in rejecting Johnson & Johnson's appeal. The company argued that it was not treated fairly in facing one trial involving 22 cancer sufferers who came from 12 states and different backgrounds.
WASHINGTON — The Supreme Court is leaving in place a $2 billion verdict in favor of women who claim they developed ovarian cancer from using Johnson & Johnson talc products.
The justices did not comment Tuesday in rejecting Johnson & Johnson's appeal. The company argued that it was not treated fairly in facing one trial involving 22 cancer sufferers who came from 12 states and different backgrounds.
A Missouri jury initially awarded the women $4.7 billion, but a state appeals court dropped two women from the suit and reduced the award to $2 billion. The jury found that the company's talc products contain asbestos and asbestos-laced talc can cause ovarian cancer. The company disputes both points.
Johnson & Johnson, which is based in New Brunswick, New Jersey, has stopped selling its iconic talc-based Johnson's Baby Powder in the U.S. and Canada, though it remains on the market elsewhere.
But the company faces thousands of lawsuits from women who claim asbestos in the powder caused their cancer. Talc is a mineral similar in structure to asbestos, which is known to cause cancer, and they are sometimes obtained from the same mines. The cosmetics industry in 1976 agreed to make sure its talc products do not contain detectable amounts of asbestos.
The lead attorney for the women during the trial, Mark Lanier, praised the court's refusal to hear Johnson & Johnson's appeal. "This decision sends a clear message to the rich and powerful: You will be held to account when you cause grievous harm under our system of equal justice under law," Lanier said.
Justices Samuel Alito and Brett Kavanaugh took no part in the court's action. Alito owns $15,000 to $50,000 in Johnson & Johnson stock. Kavanaugh's father headed the trade association that lobbied against labeling talc a carcinogen and including a warning label on talc products.
Ethicists contacted by The Associated Press said they did not think E. Edward Kavanaugh's role required his son to step aside from the case.
"Our elections weren't secure last week. And they sure as heck aren't secure this week. And anybody who says otherwise is either selling you voting machines or simply has a malicious intent." ~ Democrat Senator Ron Wyden
Democrat Senator Ron Wyden, Democrat Senator Amy Klobuchar, Kamala Harris in their own words.
[ Rumble ]
On Memorial Day, we honor those who made the ultimate sacrifice to protect our freedoms. This year, we speak with Arlington Cemetery Historian Timothy Frank, on recognizing a century of the Tomb of the Unknown Soldier. . .
[Video]
Memorial Day inspires mixed emotions: pride in the valor of those who gave their lives in the cause of freedom; sorrow that such self-sacrifice should have been necessary. Pride in past valor may be best expressed in the St. Crispin's Day speech from "Henry V" (Act IV, Scene iii), delivered by the young king on the eve of the Battle of Agincourt. . . .
Joe Biden on Saturday delivered remarks at an annual Memorial Day Service in Delaware.
Biden slurred his way through a 9 minute speech.
"I had a long conversation for two hours recently with President Xi, making it clear to him we could do nothing but speak out for human rights around the world because that's who we are," Biden said. "I'll be meeting with President Putin in a couple weeks in Geneva making it clear that we will not stand by and let him abuse those rights."
7,300 people tuned in to the White House's YouTube channel to watch Biden speak.
There was 1,500 "down votes" and 199 "up votes."
But Joe Biden totally got 81 million votes.
The post 7,300 People Tune in to White House YouTube Channel to Watch 81 Million Vote Recipient Joe Biden Deliver Memorial Day Service Remarks appeared first on The Gateway Pundit.
Commentary: Pop, the uncle who raised me, carried with him for more than half a century a haunting memory from his time aboard the aircraft carrier Essex in World War II. Anti-aircraft fire had killed a turret gunner during a sortie. Pop, whose job it was to repair and prepare planes for the next mission, went up to inspect the plane as soon as it landed. What he encountered was a gruesome sight: the decapitated body of the turret gunner in a blood-soaked turret.
The captain of the Essex dispatched the ship's chaplain to ask Pop if the plane could be patched up enough to fly again. Pop's reply to the captain, via the chaplain/messenger, was, "Yes, but with all this blood in the tropical heat, it will stink to high heaven. I recommend we bury this man in the plane in which he had given his life for his country." When the chaplain relayed Pop's message to the captain up on the bridge, the captain turned to Pop and gave him the thumbs-up signal. The subsequent burial at sea was unique. It was the only time during World War II that a still-flightworthy aircraft was used as a coffin. . .
This editorial was written by the Daily Camera.
Monday is Memorial Day, and the best thing anyone can do, says Gulf War veteran Jason Scott Fearing, is to seek out a veteran and start a real, honest, conversation. It could lead to a lifelong friendship, a greater understanding of humanity, or simply and no less importantly allow one veteran to be heard.
Fearing served for 12 years in the U.S. Army, with 30 deployments, including joining hundreds of thousands of American soldiers — his brothers and sisters — during the early 1990s in Operation Desert Shield followed by Operation Desert Storm in the Persian Gulf.
Fearing, who suffers from long- and short-term memory loss, can recall turning 21 years old during boot camp in Ohio, but his days, weeks and hours in combat are not so clearly remembered. Those awful memories – which can be triggered by any loud noise sounding like mortar fire, he says — have manifested as chronic mental health challenges with associated physical pain from a central nervous system disorder. And what he does remember, he doesn't wish to talk about.
"I stutter, I struggle to remember what I am talking about sometimes and stop, or I might act weird if something smells like burned meat," he says. "But my sacrifice was worth it to me. I helped people and did a lot of good things like building infrastructure. Remember Baghdad airport?"
Today, at age 50, life is pretty good, Fearing says. He's got his best friend, a "super pugle" he calls him, a mix of a pug and a beagle named Buddy Boyd. He collects Hot Wheels and shops for food when he isn't in too much pain or there isn't too much snow hampering his wheelchair. It was a long road to get here, with a lot of help from others, he says. . . .
Sen. Tom Cotton (R-AR) recalled his service in the 3rd U.S. Infantry Regiment, known as the Old Guard, while reflecting on the sacrifice of those who died in America's armed forces ahead of Memorial Day.
Cotton, U.S. Army veteran who served tours in both Afghanistan and Iraq, described the attention to detail involved in the Old Guard's ceremonial mission of receiving remains of fallen soldiers returned to America and of funerals at Arlington National Cemetery.
"We have rulers that are measured down to 1/64th of an inch, which is the standard for most decorations and badges on an Old Guard soldier's uniform," Cotton said on Thursday's edition of SiriusXM's Breitbart News Daily with host Alex Marlow.
He continued, "That level of discipline and precision and high standards is a reflection of the care that we have for those fallen heroes, and that if they sacrificed their lives for our nation, then surely we can sacrifice a little comfort, a little time to make sure that everything is perfect for them." . . .
There's a serenity about Section 60 at Arlington National Cemetery. It is a peaceful place. It's where I choose to celebrate Memorial Day. . . . It is where they are at rest. Arlington National Cemetery is where I know too many names etched on the white marble headstones. It is 639 acres of ground sanctified by the blood of our nation's warriors dating back to the Civil War. This ground, and the hundreds of national cemeteries around the country and overseas, is where millions will pause, remember these men and women and take stock of what they fought so bravely to preserve. . . .
In preparation for the historically violent weekend, the Chicago Police Department canceled days off and put officers on 12-hour shifts while community groups fanned out across the city to draw people out of the line of fire.
Two people have been killed and at least 26 others wounded in shootings across Chicago over Memorial Day weekend.
In preparation for the historically violent weekend, the Chicago Police Department canceled days off and put officers on 12-hour shifts. Meanwhile, community groups fanned out across the city to draw people out of the line of fire.
"This is our city that we love, and there is loss of life, and it should make us weep and roll up our sleeves," said John Fuder of Chicagoland United in Prayer, whose group is sponsoring prayer marches across the city this weekend. . . .
While reflecting on the purpose of Memorial Day, Rep. Brian Mast (R-FL) told Breitbart News Americans who lost their lives in armed conflicts are "sewn into the fabric of America."
Mast, a U.S. Army who served in Afghanistan, joined Thursday's edition of SiriusXM's Breitbart News Daily with host Alex Marlow ahead of the Memorial Day weekend.
"There's a really important reason that we go out there and that we take this time out," Mast said. "We should be doing it every single, day but I always ask people, 'Ask yourself, how do you make somebody live on that did something worthy of remembering? How do they live on?' And the way that they do that is to remember what they did."
He added, "You don't just remember what they did. You remember why they did it [and] what to them was was worth fighting for, and take Memorial Day as a day to stop and think about that for a few minutes." . . .
"We were supposed to be revolutionaries. We were for anybody who is kind of in your face. I saw what I had become, lashing out at every single thing. And then I asked God that if you take anger out of my heart I'll never hate again." ~ Justice Clarence Thomas
[ Full Documentary ]
You cannot live a free life without having your own thoughts. Supreme Court Justice Clarence Thomas makes this poignantly clear. "In my life I had been looking at the wrong people as the people who would be problematic toward me. We were told that, oh, it's going to be the bigot in the pickup truck, it's gonna be the klansman, it's gonna be the rural sheriff. And I'm not saying that there weren't some of those who were bad. But, it turned out that through all of that ultimately the biggest impediment was the modern day liberal. That they were the ones who would discount all those things because they have one issue or because they have the authority, the power to caricature you." ~ Justice Clarence Thomas
Two authors ask readers to change their understanding of what science is and who gets to participate.
Stamped in relief on the back of the heavy gold medal given to Nobel Prize recipients in the sciences is the image of two women. One, bare-breasted and holding a cornucopia, represents Nature. Pulling back her veil and bearing a torch of knowledge is Science, who reveals Nature and illuminates her secrets. It is an allegory as old as science itself, drawn from even older representation traditions, and it adorns the most prestigious prize in science as a reminder of the high ideals of discovery and truth. But it is an image that obscures more than it illuminates.
The figure of Science is not herself a scientist, merely a vision of the beauty of truth and discovery. It tells us a lot about the culture of science and very little about the role that women played in pushing back against that culture or bending it to their own ambitions. The real women of science—women who worked with their hands, calculated the path of planets, theorized about the nature of the universe, cared for their communities and evaded wars and fascists to pursue their work—are often as underrepresented in our histories of science as they are among Nobel winners, of which there are only 22. Often, it is only when women win Nobels that the world pays attention then at all. . . .
Treason is an ugly thing — it sullies both the traitor and those betrayed. Turncoats must lie, of necessity, spreading misinformation, fanning grievances and hatred, and disguising their true intentions in order to turn citizens against one another. Of course, this man's traitor might be that woman's patriot, because when words are weapons, who can say which exact phrase will cause a particular person to abuse, attack, imprison, or exterminate another human being.
American Traitor: The Trial of Axis Sally wrestles with this conundrum by revisiting the real-life case of Mildred Gillars, a wannabe Broadway star who settled for the role of dulcet-toned Nazi propagandist and ended up being tried for treason against the United States. . . . .
. . .Sally's meandering singing voice dovetailed with the flatlined German jazz that provided musical breaks between her monologues ridiculing the leader of the country she was born in: "This is Berlin calling. Berlin calling the American mothers and wives. It's a disgrace to the American public that they don't wake up to the fact of what Franklin Roosevelt is doing to the gentiles of your country and my country." She read dialogue that was always written by others, sometimes by the minister of propaganda himself, Joseph Goebbels. When Sally goes off script and substitutes "unbeatable" for "invincible" to describe the German army and how it will slaughter any invaders, the Nazi overlord rapes her for overstepping, while musicians and her own boyfriend avert their eyes from the crime unfolding behind the recording booth's glass.
In the American trial, Sally was represented by the flamboyant James J. Laughlin, a lawyer known for antagonizing prosecutors and judges alike. Al Pacino is no stranger to courtroom dramas (And Justice for All, The Devil's Advocate), but here, disheveled and hunched, he tells his assistant, "I cannot stand that damn Gillars broad. Did you see the way she walked in, like she was Betty Davis or something? I don't want anything to do with her for the rest of the trial." Laughlin, we learn later, has lost a son in the war, but that does not stop him from ultimately defending his unsympathetic client. His aversion to the then 48-year-old Gillars was shared by many Americans. Reporting on the trial, in early 1949, Richard Rovere had this to say in his "Letter From Washington" column for The New Yorker: "In all this weird collection of war surplus, the weirdest item by far, and most incongruous, is Miss Gillars herself." He goes on to describe her "Miami Beach tan, the cosmetic nature of which is given away by the prison pallor of her hands." As Gillars, Meadows conveys a woman who lunged for the brass ring of stardom but found herself spouting the nasty dross written for her by the likes of Goebbels, a writer rejected by publishers until the Nazi party's own presses printed his novel, Michael, which sold well as his star in the regime rose. Likewise an artistic mediocrity, Sally found herself in a land where innovation, imagination, or any form of veering from the official dictates was dangerous. When the bullies and thugs rule, art serves only their purposes and only at their pleasure. . . . .
Why are the Radical Left Democrats in Georgia fighting so hard that there not be a Forensic Audit of 150,000 absentee ballots in Fulton County? There can be only one reason, and that is because they know the vote was corrupt and the audit will show it. Republicans must fight hard and win!
Barry Diller, who leads the parent group of left-wing outlet The Daily Beast, reportedly helped quash sexual assault allegations involving a Tinder executive as part of a ploy to lowball the company's value.
Patrisse Cullors, the co-founder of Black Lives Matter Global Network Foundation, will depart from her role as the organization's executive director, the charity announced Thursday.
Cullors' abrupt departure from the charity, which serves as the national arm of the BLM movement, came three weeks after the Daily Caller News Foundation reported that she had used her position as the charity's leader to funnel business to an art company led by the father of her only child. Charity experts said BLM's arrangement with the art company, Trap Heals, amounts to self-dealing and raises ethical and legal questions.
BLM Global Network did not provide an explanation in its statement Thursday for Cullors' sudden departure. The statement said Cullors would be replaced by two senior executives who will lead the group until it "finds a new permanent team."

Cullors told the Associated Press on Thursday that she is leaving BLM Global Network to focus on other projects, including the release of her second book and a multi-year Warner Bros. television deal.
Cullors "decried what she called a smear campaign from a far-right group, but said neither that nor recent criticism from other Black organizers influenced her departure," the AP reported.
BLM Global Network had previously offered a vigorous defense for Cullors in April after reports revealed she had purchased four homes across the country for a total of $3.2 million since 2016.
Two other activist groups co-founded and led by Cullors — Black Lives Matter PAC and Reform LA Jails — also made payments to Trap Heals under her leadership, according to campaign finance records previously reported by the DCNF.
BLM PAC paid Trap Heals $148,000 in November to co-produce an election night live stream event on her personal YouTube channel that, according to industry experts, should have cost a fraction of that price to produce, the DCNF previously reported.
The BLM PAC live stream was so poorly produced and riddled with so many technical issues that a conservative watchdog group told the DCNF it is considering filing a complaint with the Federal Election Commission over the "excessive payments."
Audio and technical issues persisted when Cullors' second guest attempted to join the stream.

Remember: A company run by the father of Cullors' only child received $148,300 from BLM PAC to co-produce this show.

WATCH:

(8/x) pic.twitter.com/XGLiOoMiTK

— Andrew Kerr (@AndrewKerrNC) May 20, 2021
BLM Global Network's statement did not say if Cullors will depart from her role as chairwoman of BLM PAC.
"With smart, experienced and committed people supporting the organization during this transition, I know that BLMGNF is in good hands," Cullors said in the statement. "The foundation's agenda remains the same — eradicate white supremacy and build life-affirming institutions."
"Between the two Senior Executives and BLM Grassroots Co-Director Melina Abdullah, who is an original member of BLM and co-founder of its first chapter in Los Angeles, their immense talent will build a future where Black lives do more than matter — they will truly thrive," Cullors said.
After almost 8 years, we say see you later to the last of our founders, Patrisse Cullors, who's served BLM whole-heartedly. We reflect on the impact Patrisse had on BLM, & we are in deep gratitude.

Patrisse, we are in awe of you always. #ThankYouPatrisse pic.twitter.com/MOWP38DYpT

— Black Lives Matter (@Blklivesmatter) May 27, 2021
BLM Global Network came to Cullors' defense in an April 13 statement after New York-based black activist Hawk Newsome had called for an "independent investigation" into the group's finances following reports of Cullors' multimillion-dollar real estate buying spree.
BLM Global Network said Cullors had received a total of $120,000 from the charity since 2013 and had not received any compensation after 2019.
"To be abundantly clear, as a registered 501c3, BLMGNF cannot and did not commit any organizational resources toward the purchase of personal property by any employee or volunteer," the statement read.
BLM Global Network did not immediately return a request for comment asking if the DCNF's reporting on its dealings with Trap Heals played a factor in Cullors' sudden departure.
– – –
Andrew Kerr is a reporter at Daily Caller News Foundation.
Photo "Patrisse Cullors" by Patrisse Cullors.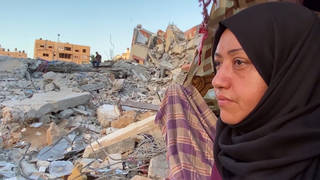 As the United Nations human rights chief warns Israel may have committed war crimes in Gaza, we look at how Israel killed 12 Palestinian children being treated for trauma from past Israeli bombings. Jan Egeland, secretary general of the Norwegian Refugee Council, says Gaza has become "the home of hopelessness," particularly for young people in the besieged territory. "We humanitarian workers are sick and tired of building and rebuilding and see it all torn down again," Egeland says of Israel's repeated attacks on Gaza. "We are accumulating rubble, we're accumulating dead children, and we're accumulating hopelessness, if it continues like this."
With support from the John S. and James L. Knight Foundation, AP will launch a two-year project to expand the use of artificial intelligence (AI) tools in local newsrooms.
The goal is to expand local news organizations' adoption of AI tools and automation technologies in ways that support their business.
AP will create an educational program to help news outlets understand how they might apply AI. Working with the Knight Lab at Northwestern University Medill, AP will also provide strategic consulting and help with prototype development in select newsrooms.
"AP has been a leader in automation and AI technologies since 2014, when we rolled out automated corporate earnings reports," said Jim Kennedy, AP senior vice president for strategy and enterprise development. "We've learned many lessons since then about how AI can support the future of the news business, and this program will enable us to share that learning with local news outlets across the country."
AP's program will establish a scorecard for AI readiness and a curriculum for exploring a full range of applications for journalism, product development and audience engagement. In the latter stages of the two-year initiative, the program aims to help a select number of outlets implement their own innovative AI solutions. . . .
U.S. President Joe Biden will rely on ally countries to supply the bulk of the metals needed to build electric vehicles and focus on processing them domestically into battery parts, part of a strategy designed to placate environmentalists, two administration officials with direct knowledge told Reuters.
The plans will be a blow to U.S. miners who had hoped Biden would rely primarily on domestically sourced metals, as his campaign had signalled last autumn, to help fulfill his ambitions for a less carbon-intensive economy.
Rather than focus on permitting more U.S. mines, Biden's team is more focused on creating jobs that process minerals domestically into electric vehicle (EV) battery parts, according to the people.
The Myanmar military authorities should immediately drop charges against journalists, said Amnesty International today. This includes those in pre-trial detention, on bail, or those with warrants outstanding on them solely for carrying out their work and the peaceful exercise of their human rights.
"Journalists are at the frontline of the struggle to expose the truth on what is happening in Myanmar today," said Emerlynne Gil, Amnesty International's Deputy Regional Director for Research.
"The brazen violence, intimidation and harassment the military authorities are levelling at them only illustrates how powerful exposing the truth can be. Individual journalists can be threatened, arrested, or even meet a worse fate, but Myanmar's free media as a whole can never be silenced."
The ongoing persecution, intimidation, harassment and violence faced by journalists in Myanmar constitutes a clear attempt by the military authorities to suppress peaceful dissent and obscure violations committed by security forces in the wake of the 1 February coup. The nationwide crackdown has resulted in widespread denial of the rights to freedom of expression and access to information.
On 24 May, American citizen Danny Fenster became the third foreign journalist arrested and detained since the coup. He was arrested by authorities at Yangon's Mingalardon Airport while waiting to board a flight to Malaysia. He was reportedly taken to Insein Prison and, as of 25 May, no charges have been made against him. Amnesty International believes that Danny Fenster was arrested for peacefully exercising his human rights. He must be released immediately and unconditionally.
As of 21 May, 88 journalists have been arrested since the 1 February coup, according to the most recent figures from the Assistance Association for Political Prisoners Burma (AAPPB). More than half remain in detention, and 33 are in hiding. Two have been released on bail. Dozens have fled the country or have sought refuge in territory controlled by Ethnic Armed Organizations. Two journalists have been injured by gunshot while covering protests.

"The arrest of Danny Fenster is a reminder of how the media in Myanmar has been targeted for trying to expose the human rights violations committed by the military in this ruthless crackdown," said Emerlynne Gil.
"Despite the severe communications blackout, what the world knows about the military authorities' abuses is a credit to the courage of journalists." . . .
A scandal-plagued "VIP" program that provided members of Congress with Federal Air Marshals (FAM) often yanked from high-risk fights has been canceled after Judicial Watch exposed it earlier this month. . . . In many instances FAM were plucked from high-risk flights to accompany an elected official, leaving the high-risk plane with no coverage.
That was the case during Congresswoman Maxine Waters' recent trip to Minnesota. Two FAM were pulled from a high-risk fight to accompany the California Democrat on the mid-April jaunt, though she was already covered by a four-man detail, according to multiple law enforcement sources interviewed by Judicial Watch. The veteran FAM sources say the politician had two air marshals reassigned to a plane that would otherwise not qualify because it was not considered high-risk. The transfer forced the high-risk flight to complete its trip without the two air marshals originally assigned to it. Waters received the extra security while traveling to Brooklyn Center, a Minneapolis suburb, after police shot and killed a black man with an open warrant related to an aggravated armed robbery. The Derek Chauvin trial was wrapping up around 10 miles away and the 82-year-old lawmaker incited the crowd, encouraging protestors to "get more confrontational" if the former Minneapolis cop was not convicted of murder for George Floyd's death. "We gotta stay on the street, we've got to get more active, we've got to get more confrontational, we've got to make sure that they know that we mean business," Waters said ahead of closing arguments in Chauvin's trial. The former officer was convicted and the judge presiding over the trial called the congresswoman's comments "abhorrent." Last month Judicial Watch filed a complaint with the chairman of the House Office of Congressional Ethics against Waters for violating House ethics rules by encouraging violence and attempting to intimidate the jury in the Chauvin trial.
Coverage of Waters' abuse of the VIP air marshal service apparently led to the program's cancelation, according to numerous government officials interviewed by Judicial Watch. "They were not scheduling us to make sure we were available for the VIPs," said a longtime air marshal, who is celebrating that the program is finally "done." FAM are federal law enforcement officers whose primary function is to protect commercial passenger flights by deterring and countering the risk of terrorist activity, aircraft piracy and other crimes to protect the nation's transportation infrastructure. The VIP service for Congress "left a glaring hole in America's aviation security," according to a whistleblower complaint filed this year by the Air Marshal National Council with the Department of Homeland Security (DHS) Inspector General. The group represents around 2,000 air marshals nationwide. In an interview with Judicial Watch, the group's president, David Londo, called the VIP program "scandalous." A veteran air marshal said he and many colleagues on the force often asked: "Why are we really here? To protect against terrorism or babysitting?"
The Biden administration announced it would re-impose sanctions against nine Belarusian state-owned enterprises and is developing additional penalties to target officials in the administration of President Alexander Lukashenko over the forced landing of a Ryanair Holdings Plc jetliner and the arrest of a dissident journalist.
China wants to silence Hong Kongers even as it persecutes them. A court judgment released Friday shows that a judge penalized former pro-democracy lawmaker and journalist Claudia Mo for speaking to Western journalists, including our own Jillian Melchior.
Police arrested Ms. Mo, along with nearly the entire opposition movement, in January. She and 46 others are charged with conspiracy to commit subversion under the national security law for organizing or participating in an informal pro-democracy primary election last July. Judge Esther Toh denied Ms. Mo bail in April, and the world learned why on Friday.
The national security law prohibits "collusion" with vaguely defined foreign forces and states that defendants may not receive bail "unless the judge has sufficient grounds" to believe that they "will not continue to commit acts endangering national security." As a reason to keep Ms. Mo behind bars, prosecutor Maggie Yang described Ms. Mo's WhatsApp correspondence with these pages, the New York Times, Bloomberg and the BBC. . .
Perhaps the last half of this interview explains why the mainstream media are now willing to let Anthony Fauci take the heat for the Wuhan Bio-Lab leak.  The entire interview with Australian investigative journalist Sharri Markson is well worth watching.  The first major point was how Anthony Fauci was arguing against scientific consensus to keep allowing "gain of function" biological experimentation with deadly viruses.  Fauci advocated for weaponization research in 2012, the scientific community was against it because of the inherent risks.
The second major point was President Obama stopping gain of function research in 2014 due to the global risk of a leak from a lab.  Then in 2017, in the first year of the Trump administration, unbeknownst to senior officials in the administration, NIH Director Anthony Fauci pushed through a restart of the dangerous research.
Obama stopping and Fauci unilaterally starting would explain why the media are willing to step aside and let Fauci take the fall.  Defending and protecting President Obama are the primary objectives of the MSM and operatives embedded in the administrative state.  Now the sudden shift makes sense.  Those in the umbrella intelligence apparatus knew this type of investigative evidence was going to surface.
The chancellor and provost of Rutgers University apologized Thursday for issuing a statement that denounced the recent surge in anti-Semitic attacks because he said it "failed to communicate support for our Palestinian community members."
The initial statement from Chancellor Christopher Molloy and Provost Francine Conway Wednesday said they were "saddened by and greatly concerned about the sharp rise in hostile sentiments and anti-Semitic violence in the United States."
The Thursday statement, titled "An Apology," included the message that "our diversity must be supported by equity, inclusion, antiracism, and the condemnation of all forms of bigotry and hatred, including anti-Semitism and Islamophobia.
"As we grow in our personal and institutional understanding, we will take the lesson learned here to heart, and pledge our commitment to doing better," Molloy and Conway continued. "We will work to regain your trust, and make sure that our communications going forward are much more sensitive and balanced."
Earlier Thursday, the Rutgers chapter of Students for Justice in Palestine issued a lengthy denunciation of Molloy and Conway's initial statement.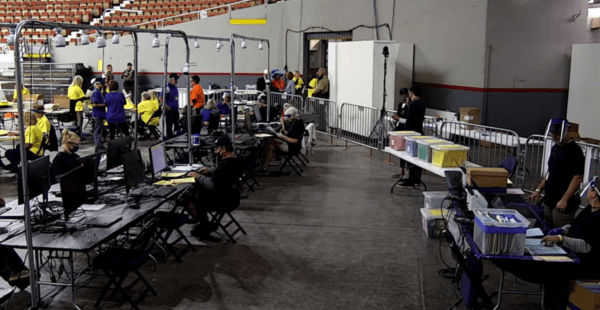 Arizona State Senator Wendy Rogers toured the floor of the Maricopa County forensic audit on Thursday, confirming that the results will probably be "legally actionable."
Rogers, one of the most pro-America First members of the Arizona legislature, toured the Arizona Veterans Memorial Coliseum, where the forensic audit of Maricopa County's 2020 election results is currently taking place, and was able to report back to her constitutents, and the rest of America, the current state of the audit on the ground.
I am on the audit floor at https://t.co/cBR8fVXGtY camera 6, 7 or 8. Do you see me? pic.twitter.com/xBtoNGZS8Y

— Wendy Rogers (@WendyRogersAZ) May 28, 2021
In a series of posts on social media, Rogers revealed in detail exactly what she had seen, and was able to dispel some myths about the Maricopa audit that had been put forward by the mainstream media and Arizona Democrats.
From the start of the audit, Rogers noted that the capabilities of the audit had about doubled in the capacity, with a much increased number of paper inspection tables and counting tables, allowing far more votes to be audited in a shorter amount of time. The CEO of CyberNinjas, the company hired to conduct the audit, had informed the audience that the physical data collection would now be completed by the end of June, with the full report to follow "sometime later."
Rogers was able to describe the procedures on the floor of the audit, confirming that security was taken incredibly seriously by the volunteers and organisers. Tally sheets and ballots were only allowed to be moved if there were three things present, that being people, papers, and cameras. Contrary to the claims of Secretary of State Katie Hobbs, the data collection system used by CyFIR was "read only," and couldn't change any votes, with everything at the site also being videoed, Rogers said.
A retired USAF pilot who is serving as a volunteer for the audit also informed her that the chain of custody procedures for the ballots "are as precise and flawless as Strategic Air Command's." He further slammed Hobbs, saying it was "laughable" that she claimed the machines were compromised, when she initally claimed that they were unhackable.
In further contrast to the claims of the media, the Maricopa audit does have the databases folder that was really deleted. As National File previously reported, former Arizona Secretary of State Ken Bennett tweeted that the directory full of election databases from the 2020 election cycle was deleted by Maricopa County officials only "days before the election equipment was delivered to the audit," despite being under a subpoena at the time. According to Bennett, this constitutes "spoliation of evidence."
Breaking Update: Maricopa County deleted a directory full of election databases from the 2020 election cycle days before the election equipment was delivered to the audit. This is spoliation of evidence! pic.twitter.com/mY0fmmFXAm

— Maricopa Arizona Audit (@ArizonaAudit) May 13, 2021
With some questioning whether the audit would be "enough," Rogers said that the results from the audit could potentially be "legally actionable," as it would be able to determine whether errors were down to "accidental sloppiness" or deliberate intent. At the absolute minimum, the audit would be able to "inform legislation necessary to plug the gaps to restore the public's confidence in Arizona's elections.
"The left redefines 'evidence' to be proof," Rogers said. "The way it really goes is you have enough evidence to proceed with investigation and discovery. Then you determine the conclusion based upon proof. Example: You go outside and the ground is wet. Was it due to rain? Was it your neighbor's sprinklers? Was it morning dew? One needs more information for proof. If the courts and media stop you, then you will never discover the proof to know the truth."
In a later tweet, Rogers described the audit in Maricopa as the "gold standard that can be used in other states where there are questions about election integrity," adding that audits "should be more mainstream, and used more often as a check and balance," saying that the Founding Fathers would have supported such moves.
What we are doing in Maricopa is the gold standard that can be used in other states where there are questions about election integrity. Audits should be more mainstream and used more often as a check and balance! Our Founders would want it to be so.

— Wendy Rogers (@WendyRogersAZ) May 28, 2021
The Centers for Disease Control and Prevention (CDC) announced new guidance for summer camps on Friday, loosening requirements on masks and social distancing.
Camps may return to full capacity without mask and physical distancing requirements if everyone is fully vaccinated before the start of the camp, unless federal, state, or local required otherwise, according to the new guidance.
"It's going to be a camp experience that is much more like (before the pandemic)," said Erin Sauber-Schatz, who leads the CDC task force that prepares recommendations for Americans against COVID-19, the disease the CCP (Chinese Communist Party) virus.
For staff and children who are not fully vaccinated, they should keep a distance between 3 to 6 feet and wear masks indoors or outdoors, the CDC guidance states.
Dr. Anthony Fauci, chief medical adviser to President Biden, allegedly justified experimenting on contagious viruses as worth the risk of a laboratory accident, such as a global pandemic, outlining his view in an American Society for Microbiology analysis in October 2012, according to a report from The Australian.
Fauci, whose alleged remarks were highlighted by The Australian, "argued that the benefits of experimenting on contagious viruses – manipulating and heightening their infectious potency – was worth the risk of a laboratory accident sparking a pandemic."
A former USPS mail carrier has admitted that he dumped close to 2,000 pieces of mail in just three days last year. They include close to 100 election ballots.
The post Ex-mailman Admits to Dumping Mail, Ballots appeared first on NTD.
ARCHIVE: For the first time, Rudy Giuliani and the brave whistleblowers of our nation testify before a bipartisan group of legislators to discuss alleged election irregularities and fraud during the November presidential election.
[ Oppressed News ]
CNN continues to push Democrat propaganda about the 2020 election and ongoing audits, even falsely claiming cameras at the Arizona audit are controlled by OAN. One America's Christina Bobb has more from Phoenix.
[ One America News ]
Matt Gaetz calls out Paul Ryan for not understanding the MAGA movement and choosing the elites over Americans.
Doug Mastriano, State Senator for Pennsylvania's 33rd district, gives us The Real Story on why his state's GOP advances measures limiting the Governors pandemic powers.
"USPS investigator Russell Strasser coerced Hopkins into doubting his original story, using psychological tactics to pretend there was a friendly and honest conversation taking place," said James O'Keefe, the founder and CEO of Project Veritas.
"Strasser had absolutely no intention of investigating the very serious and valid claims of voter fraud brought forward by Richard Hopkins," he said.
"What we are seeing here is not an investigation into voter fraud. This is plain and simple witness intimidation, and something must be done to prevent anyone from ever going through what Richard Hopkins has been put through," he said.
Hopkins cooperated fully with the USPS investigators during the interview, which led the investigators to believe they could get away with nefarious behavior, he said.
A former NASA space shuttle commander, who had been indicted on murder and assault charges for his role in a 2016 car crash that killed two young sisters in Alabama, pleaded guilty to lesser charges on Thursday and was sentenced to four years in prison followed by 10 years of probation.
At the time of the crash, the former astronaut, James Halsell Jr., 64, was on probation for an earlier crash in California that had occurred while he was under the influence of alcohol, prosecutors said.
The June 6, 2016, crash in Tuscaloosa County, Ala., killed Niomi James, 11 and her sister, Jayla Parler, 13, who were riding in a car driven by their father. Mr. Halsell had refused to allow law enforcement officials to check his blood for alcohol or controlled substances, prosecutors said. Officials acquired a court order to check his blood hours later; it showed no alcohol in his system.
At a hearing on Thursday in the Tuscaloosa County Courthouse, Mr. Halsell, of Huntsville, Ala., pleaded guilty to two counts of manslaughter and two counts of first-degree assault.
If Mr. Halsell violates the terms of his probation, he can be sentenced to up to 16 years in prison, according to prosecutors in Alabama. . .
A New York Times reporter's flippant dismissal of the increasingly popular "lab-leak" COVID-19 origin theory offers a revealing glimpse into the newspaper's pandemic news priorities 18 months into the health crisis that has pervaded world media coverage since early last year.
Apoorva Mandavilli, a longtime science reporter who has been a full-time writer at the Times since May of last year, suggested on Wednesday that growing suspicions that COVID-19 originated in a Chinese virology lab are both misguided and bigoted.
"Someday we will stop talking about the lab leak theory and maybe even admit its racist roots," she wrote on Twitter. "But alas, that day is not yet here."
Mandavilli subsequently deleted that tweet. In a followup post she did not retract her earlier claim about the theory's "racist roots" but rather said that it had been "badly phrased."
"The origin of the pandemic is an important line of reporting that my colleagues are covering aggressively," she wrote.
By Thursday evening Mandavilli's Twitter account appeared to be no longer active. She did not respond to inquiries seeking more information about her opinions on the theory and the reason for her account's disappearance.
Yet her suggestion that the lab-leak theory is both "racist" and unworthy of the discussion it has provoked may shed light on the pandemic coverage priorities of one of the world's most influential papers. . .
Ken Bennet, Arizona Audit Liaison, gives The Real Story on the Maricopa County Audit and why Democrats all of a sudden want one too.
"Many times the solutions are bipartisan, but the media sort of polarizes folks. And so I tell folks turn off these echo chambers, of you know, of the right versus the left. When President Trump announced price transparency as a new rule from the Department of Health and Human Services, I did not hear a single Democrat speak in opposition to it. How can you be opposed to price transparency? Yet the American Hospital Association filed a lawsuit the next week to block it. The media didn't cover the story at all, I believe, in part, because he did the right thing. He did a bi-partisan good solution. He took initiative, something that no other president had done on this issue. And so, you have really, a complete suppression of what is the biggest health care story, of our, of the last 5 years, The Price Transparency Executive Order. Yet no attention in the media. No opposition, but at the same time no action and the special interests in Washington, D.C. move in to block it." ~ Dr. Marty Markary, John Hopkins University, @ 57:29 of interview.
It's a good time to be dead—at least, if you want to keep in touch with the living. Almost a third of Americans say they have communicated with someone who has died, and they collectively spend more than two billion dollars a year for psychic services on platforms old and new. Instagram, Facebook, TikTok, television: whatever the medium, there's a medium. Like clairvoyants in centuries past, those of today also fill auditoriums, lecture halls, and retreats. Historic camps such as Lily Dale, in New York, and Cassadaga, in Florida, are booming, with tens of thousands of people visiting every year to attend séances, worship, healing services, and readings. And many people turn up not every year but every week: there are more than a hundred Spiritualist churches in the United States, more than three hundred in the United Kingdom, and hundreds of others in more than thirty countries around the world. Such institutions hardly represent the full extent of Spiritualism's popularity, since the movement does not emphasize doctrines, dogmas, or creeds, and plenty of people hold spiritualist beliefs within other faith traditions or stand entirely outside organized religion.
The surging numbers are reminiscent of the late nineteenth century, when somewhere between four million and eleven million people identified as Spiritualists in the United States alone. Some of the leaders back then were hucksters, and some of the believers were easy marks, but the movement cannot be dismissed merely as a collision of the cunning and the credulous. Early Spiritualism attracted some of the great scientists of the day, including the physicists Marie and Pierre Curie, the evolutionary biologist Alfred Russel Wallace, and the psychologist William James, all of whom believed that modern scientific methods, far from standing in opposition to the spiritual realm, could finally prove its existence.
So culturally prevalent was Spiritualism at the time that even skeptics and dabblers felt compelled to explore it. Mark Twain, Frederick Douglass, and Queen Victoria all attended séances, and although plenty of people declined to attend so much as a single table-turning, the movement was hard to avoid; in the span of four decades, according to one estimate, a new book about Spiritualism was published roughly once a week. These included scientific-seeming tomes purporting to offer evidence of the afterlife, as well as wildly popular memoirs such as "Evenings at Home in Spiritual Séance" and "Shadow Land; or, Light from the Other Side." Meanwhile, more than a hundred American Spiritualist periodicals were in regular circulation, advertising public lectures and private séances in nearly eight hundred cities and towns across the country.
A recent spate of histories of the Spiritualist craze and biographies of some of its central characters have attempted to locate the movement's origins in various cultural, political, and technological aspects of the late nineteenth and early twentieth centuries. These accounts vary in both plausibility and persuasiveness, yet all of them are interesting—partly because of what they tell us about the Victorian era, but also because of what they suggest about the resurgence of Spiritualism today.
'We've got to start respecting people who choose not to get the vaccine'.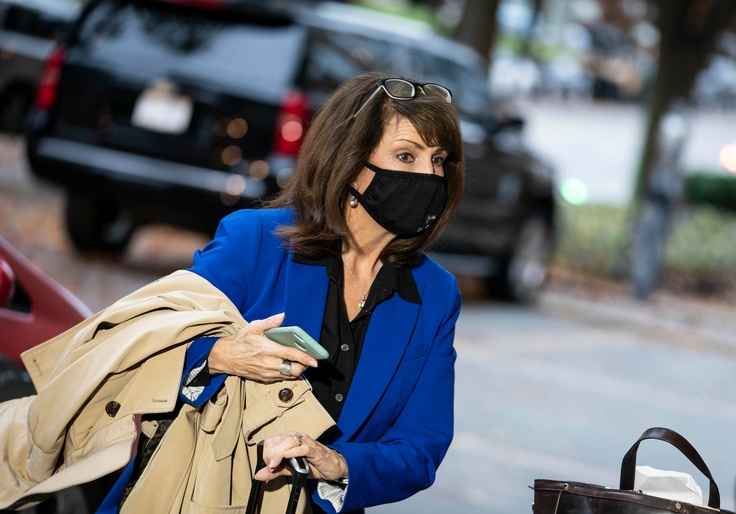 Democratic congresswoman Marie Newman (Ill.) promised a six-figure, taxpayer-funded job to a local activist that he says was a bribe to keep him out of a tight primary race—an apparent violation of federal law.
Columbia College Chicago adjunct professor and Palestinian activist Iymen Chehade sued Newman in January for breach of contract. Included in the lawsuit is a December 2018 agreement signed by Newman that promised Chehade a senior role in the Democrat's congressional office should she be elected. According to the complaint, which was first reported by CBS Chicago and obtained by the Washington Free Beacon, Newman offered the contract "in an effort to induce Chehade not to run against her in the primary."
Newman has not disputed the authenticity of her contract with Chehade—a campaign spokesperson instead shared a statement with the Washington Free Beacon arguing the activist did not receive the job because he "misrepresented his qualifications" and "was ill-suited for a senior role in a congressional office." The spokesperson also called Chehade's claims "fictitious and frankly ludicrous."
The contract could spell serious trouble for Newman, a progressive media darling who narrowly defeated pro-life Democrat Dan Lipinski in the March 2020 primary. Federal law prohibits congressional candidates from offering employment for political purposes. Should Chehade's allegation prove true, Newman's proposition would "absolutely" violate the statute, Foundation for Accountability and Civic Trust executive director Kendra Arnold told the Free Beacon.
According to the contract, Newman agreed to employ Chehade as both chief foreign policy adviser and either district director or legislative director. The role would have paid Chehade between $135,000 and $140,000 and did not require him to "maintain specific hours at the office," the agreement states. Newman also promised Chehade "complete discretion about the selection and employment termination of staff members under his supervision" and pledged to "use her best efforts to provide Chehade a private office within the congressional suite."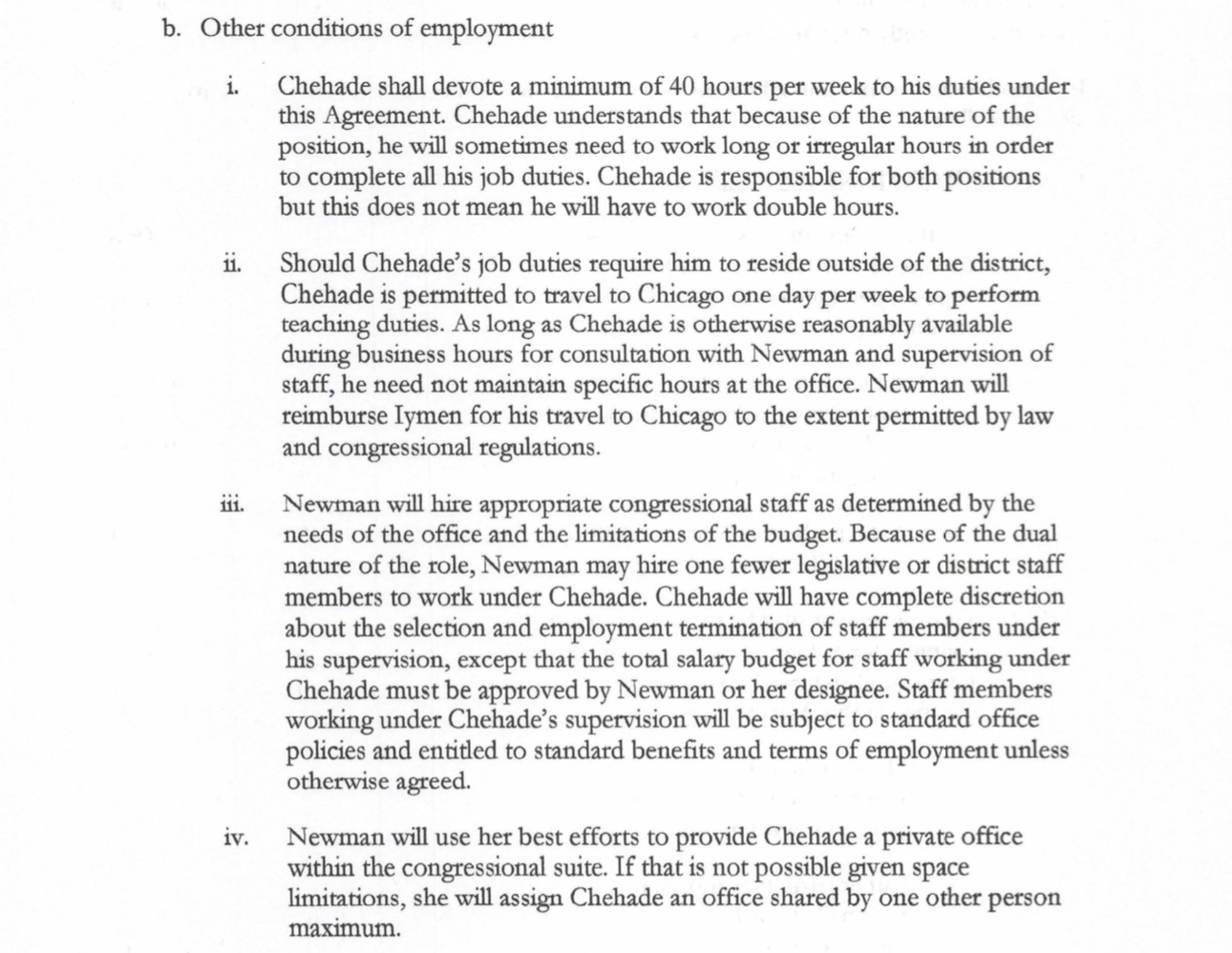 . . .