Good, solid information is the best resource that the public can use. Primary sources when possible and good discussions and studies when informative.
Following an intense daylong public discussion, a panel of scientific advisors to the U.S. Food and Drug Administration (FDA) today voted 16 to 2 against recommending a third shot of Pfizer's COVID vaccine for people 16 and older.
The Biden administration has been hoping the FDA would approve a third shot of the Pfizer vaccine in time to begin rolling out boosters for Pfizer recipients next week, the New York Times reported.
The vote came after a sharp debate in which many of the panel's independent experts, including infectious disease doctors and statisticians, challenged whether the data justified a broad rollout of extra shots when the vaccines appear to still offer robust protection against severe COVID-19 disease and hospitalization, at least in the U.S.
"It's unclear that everyone needs to be boosted, other than a subset of the population that clearly would be at high risk for serious disease," said Dr. Michael G. Kurilla, a committee member and official at the National Institutes of Health.
The issue of whether or not to approve boosters has become increasingly contentious, dividing scientists, both outside and inside the FDA, including two scientists who recently announced they are leaving the agency because of pressure from the Biden administration to approve boosters, citing the lack of data to support a third shot.
"It's a welcome sight to see actual deliberations in meetings about vaccine booster shots at the FDA," said Mary Holland, president of Children's Health Defense. "It's encouraging that a panel of experts stood up to political and corporate pressure based on the lack of convincing data for safety and efficacy of boosters."
Holland added:
"One can only hope the FDA and Centers for Disease Control and Prevention panels will continue to engage in vigorous debate about vaccine science and medicine."
As The Hill reported, the advisory panel's vote is not binding, so the FDA doesn't have to accept the results. But if the agency doesn't, it will raise significant questions of political interference and pit agency scientists against political officials who signed off on the booster plan.
In an unusual move last month, Biden and top health officials, including Surgeon General Vicek Murthy, acting FDA Commissioner Dr. Janet Woodcock and CDC  Director Dr, Rochelle Walensky, publicly announced a booster shot program would begin the week of Sept. 20, well before the FDA and CDC examined the evidence.
On Thursday, FDA scientists had expressed skepticism about the need for Pfizer COVID vaccine booster shots in a report released Wednesday.
In 23-page report, FDA officials said, based on their analysis of data submitted by Pfizer and BioNTech, they could not yet take a stance on whether to recommend COVID boosters for the general public.

SIGN UP #TheDefender: https://t.co/zL66Edfiw5https://t.co/dvbbGv87R2

— Robert F. Kennedy Jr (@RobertKennedyJr) September 16, 2021
The 23-page report analyzed data submitted by Pfizer and BioNTech as part of the drugmakers' request for authorization for their vaccine to be given as a booster shot in people 16 years and older.
2021 Feb 16;16(2):e0247163.
doi: 10.1371/journal.pone.0247163.
eCollection 2021.
Researchers: Priyamadhaba Behera 1, Binod Kumar Patro 1, Arvind Kumar Singh 1, Pradnya Dilip Chandanshive 1, Ravikumar S R 1, Somen Kumar Pradhan 1, Siva Santosh Kumar Pentapati 1, Gitanjali Batmanabane 2, Prasanta Raghab Mohapatra 3, Biswa Mohan Padhy 4, Shakti Kumar Bal 3, Sudipta Ranjan Singh 5, Rashmi Ranjan Mohanty 6
Background: Ivermectin is one among several potential drugs explored for its therapeutic and preventive role in SARS-CoV-2 infection. The study was aimed to explore the association between ivermectin prophylaxis and the development of SARS-CoV-2 infection among healthcare workers.
Conclusion: Two-dose ivermectin prophylaxis at a dose of 300 μg/kg with a gap of 72 hours was associated with a 73% reduction of SARS-CoV-2 infection among healthcare workers for the following month. Chemoprophylaxis has relevance in the containment of pandemic.
Mary Margaret Olohan, DCNF
The Food and Drug Administration assured the Daily Caller News Foundation Friday that it has not entered into any contracts "for the purchase of human fetal tissue" since 2018. 
The FDA's response follows news that it procured fetal organs, tissue, and heads for research that involved "humanized mice," documents obtained by the conservative watchdog group Judicial Watch show.
"There are few Americans who would support chopping up the remains of unborn human beings for scientific research, using their organs, selling their heads for whatever Frankenstein experiments, the FDA and their researchers want to cook up," Judicial Watch President Tom Fitton said Friday. "It's barbarism."
The Food and Drug Administration assured the Daily Caller News Foundation Friday that it has not entered into any contracts "for the purchase of human fetal tissue" since 2018.
The agency's response follows the release of documentation obtained by Judicial Watch showing that the FDA procured fetal organs, tissue, and heads for research that involved "humanized mice." Previous documents uncovered by Judicial Watch found that the FDA requested "fresh and never frozen" fetal organs. . . .
Sweden became the second European Union country to ban Israeli residents from entry due to a rise in COVID-19 cases in Israel, despite the country being one of the most vaccinated countries in the world.
Portugal on Wednesday became the first EU country to ban travel from Israel due to a rise in cases. Both countries are following the EU's recommendation to remove Israel from its list of green countries.
Sweden also banned the entry of citizens from the United States, Kosovo, Lebanon, Montenegro, and North Macedonia.
Interior Minister Mikael Damberg told news outlets that the sharp increases in COVID-19 cases in Israel, the United States, and other countries are the reason why they were removed from Sweden's travel ban exemption. Despite Israel's mass vaccination campaign, the virus has continued to spread, Damberg said.
According to a news release from the Swedish government, it will reintroduce a travel ban on Israel, the U.S., and other countries starting from Sept. 6.
"Regarding foreign citizens travelling to Sweden from the US, Israel, Kosovo, Lebanon, Montenegro, and North Macedonia as of 6 September, only those covered by another exemption from the entry ban may enter Sweden," said the release. "This could concern foreign citizens who have residence permits in Sweden, have particularly urgent needs or are to carry out essential functions, and who can also present a negative COVID-19 test. The negative COVID-19 test result may not be older than 48 hours. This requirement applies to foreign citizens aged 18 and older, with certain exemptions."
The Swedish government said it is following the EU's guidelines on removing those countries from its safe travel list, and it said the directive will be revisited at a later date.
Several Israeli politicians criticized the EU's directive and Portugal's mandate. . . .
Breakthrough cases reach majority levels in some jurisdictions but numbers elude CDC.
"I'm not going to arm wrestle with the administration about where to put you," Dr. C., a highly skilled gastroenterologist, said gently to my friend who was in bed in a triage room in the ER. "We just want to get you into a bed so we can figure out what's wrong and get you treated."
We were at our small town's hospital. No one was sure why, but my friend had not been able to keep anything more than a handful of raspberries down since a complicated surgery for a chronic health condition three weeks before. Dehydrated and unable to eat, my friend had been violently vomiting after taking just a sip of water or sucking on an ice chip, and had lost nearly twenty-five pounds.
I was by my husband's side when he had a gallbladder attack so severe that it left his hands shaking. I've had three unmedicated childbirths and attended many more, both as a journalist and a patient advocate. Still, I've never seen a human in so much pain.
Diagnosed with a Pancreas Disorder, Admitted as a COVID Patient
After a battery of testing, my friend was diagnosed with pancreatitis. But it was easier for the hospital bureaucracy to register the admission as a COVID case.
Let me explain. This patient had none of the classic symptoms of COVID: No shortness of breath, no fever, no chills, no congestion, no loss of sense of smell or taste, no neurological issues. The only COVID symptoms my friend had were nausea and fatigue, which could also be explained by the surgery. However, nearly three weeks earlier, a COVID test had come back positive.
The mainstream media is reporting that severe COVID cases are mainly among unvaccinated people. An Associated Press headline from June 29 reads: "Nearly all COVID deaths in US are now among unvaccinated." Another, from the same date: "Vast majority of ICU patients with COVID-19 are unvaccinated, ABC News survey finds."
Is that what's really going on? It's certainly not the case in Israel, the first country to fully vaccinate a majority of its citizens against the virus. Now it has one of the highest daily infection rates and the majority of people catching the virus (77 percent to 83 percent, depending on age) are already vaccinated, according to data collected by the Israeli government.
After carefully reviewing the available data, including the safety and efficacy profiles of the mRNA vaccines, my friend had taken a cautious approach. Though a medical doctor who gives vaccines in the office every day, my friend opted to wait and see. According to WebMD, a "huge number" of frontline hospital workers have also chosen not to get the vaccine. Indeed, various news reports, from California to New York, confirm that up to 40 percent of health care workers have decided the risks of the vaccines do not outweigh the benefits.
After admission, I spoke to the nurse on the COVID ward. She was suited up in a plastic yellow disposable gown, teal gloves, and two masks underneath a recirculating personal respiratory system that buzzed so loudly she could barely hear. The nurse told me that she had gotten both vaccines but she was feeling worried: "Two thirds of my patients are fully vaccinated," she said.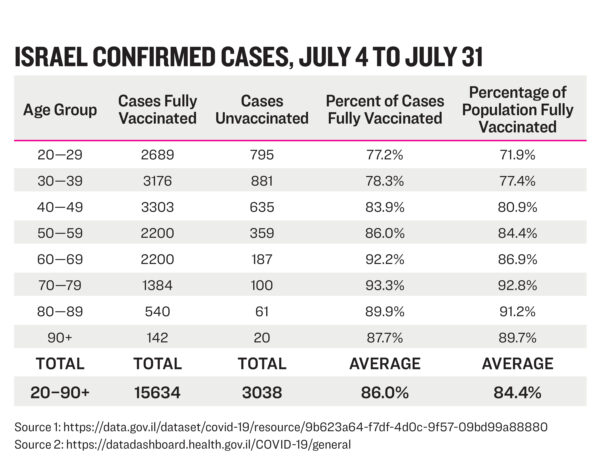 Published online 2021 Apr 22.
Title: Review of the Emerging Evidence Demonstrating the Efficacy of Ivermectin in the Prophylaxis and Treatment of COVID-19
Researchers: Pierre Kory, MD,1,* Gianfranco Umberto Meduri, MD,2 Joseph Varon, MD,3Jose Iglesias, DO,4 and Paul E. Marik, MD5
Conclusions: Meta-analyses based on 18 randomized controlled treatment trials of ivermectin in COVID-19 have found large, statistically significant reductions in mortality, time to clinical recovery, and time to viral clearance. Furthermore, results from numerous controlled prophylaxis trials report significantly reduced risks of contracting COVID-19 with the regular use of ivermectin. Finally, the many examples of ivermectin distribution campaigns leading to rapid population-wide decreases in morbidity and mortality indicate that an oral agent effective in all phases of COVID-19 has been identified.
So the FDA warns against using Hydroxychloroquine and Zinc, Fauci reluctantly says Vitamin D3 may help and now the FDA and Medical Boards are lined up against Ivermectin. Perhaps it's because they reduce death and disease without an mRNA 'vaccine' as published at the National Institutes of Health.
Published online 2021 Aug 3.
Title: Ivermectin: a multifaceted drug of Nobel prize-honoured distinction with indicated efficacy against a new global scourge, COVID-19
Researchers: A.D. Santin,1 D.E. Scheim,2,∗ P.A. McCullough,3 M. Yagisawa,4 and T.J. Borody5
Abstract, Partial, Paragraph 1 : "Since March 2020, when IVM was first used against a new global scourge, COVID-19, more than 20 randomized clinical trials (RCTs) have tracked such inpatient and outpatient treatments. Six of seven meta-analyses of IVM treatment RCTs reporting in 2021 found notable reductions in COVID-19 fatalities, with a mean 31% relative risk of mortality vs. controls. During mass IVM treatments in Peru, excess deaths fell by a mean of 74% over 30 days in its ten states with the most extensive treatments."
In a very telling interview, Dr. Robert Malone, inventor of the mRNA 'vaccine' technology, explains that governments have been denying that there are any issues with the mRNA 'vaccine', how long Covid symptoms match up with mRNA adverse reaction symptoms, and finally, how 'masking' causes mRNA adverse reactions to be missed by doctors and researchers.
Note that views expressed in this opinion article are the writer's personal views and not necessarily those of TrialSite.
On August 25, NIH appeared in conference in federal court in the District of New Jersey. The purpose of the appearance was for resolution of Jin-Pyong Peter Yim v National Institutes of Health and for scheduling of "motion practice", if necessary. I am the plaintiff in the case. Beneath the legal formalities, the case could reveal that NIH deceived the nation on a treatment for COVID-19.
NIH is alleged to have violated the Freedom of Information Act. NIH failed to respond to a document request made on January 28, 2021:
"All updates to the Coronavirus Disease 2019 (COVID-19) Treatment Guidelines that were endorsed by a vote of the Panel. (Date Range for Record Search: From 01/01/2021 To 01/28/2021)"
The purpose of the FOIA request was not to obtain the document. Rather, it was to know if a vote was held to endorse the NIH recommendation on ivermectin. NIH violated FOIA because it did not respond within the time defined by statute. A complaint was filed against the NIH on March 26, 2021 to appeal the non-response. NIH answered the complaint on June 30. The answer included an exhibit and testimony.
NIH was represented by Margaret Ann Mahoney. She stated that NIH had responded to the FOIA request. She was referring to the NIH FOIA response from April 23:
"You requested all updates to the Coronavirus Disease 2019 (COVID-19) Treatment Guidelines that were endorsed by a vote of the Panel (Date range for record search from 01/01/2021 to 01/28/2021). All approved updates to the guidelines are posted online and can be found here. The documents posted on this website respond to your request in full."
I requested a change to the NIH response. The NIH response is ambiguous as to whether the requested document exists. I provided a URL that refers to a single document. I requested that that URL be given in the NIH FOIA response if that recommendation was endorsed by a vote.
The conference was presided over by Judge Lois H. Goodman. She gave her opinion following discussion between the plaintiff and defendant. She expressed skepticism of the legal basis for the complaint. However, she urged further negotiation and allowed for "motion practice" if no agreement was reached. Her concluding remarks are here.
Following the conference, Judge Goodman also issued the following order:
"TEXT ORDER directing parties to confer to attempt resolution to this dispute. Parties to report to the Court as to the results of those efforts to resolve by 9/8/2021. If, matter cannot be resolved, dispositive motions to be filed by 9/24/2021 and to be returnable on 10/18/2021. Ms. Mahoney is directed to provide pro se plaintiff with a copy of this text order. So Ordered by Magistrate Judge Lois H. Goodman on 8/26/2021 ."
Title: Ivermectin for Prevention and Treatment of COVID-19 Infection: A Systematic Review, Meta-analysis, and Trial Sequential Analysis to Inform Clinical Guidelines
Researchers: Andrew Bryant, MSc,1,* Theresa A. Lawrie, MBBCh, PhD,2Therese Dowswell, PhD,2 Edmund J. Fordham, PhD,2 Scott Mitchell, MBChB, MRCS,3 Sarah R. Hill, PhD,1 and Tony C. Tham, MD, FRCP4
Conclusion: Moderate-certainty evidence finds that large reductions in COVID-19 deaths are possible using ivermectin. Using ivermectin early in the clinical course may reduce numbers progressing to severe disease. The apparent safety and low cost suggest that ivermectin is likely to have a significant impact on the SARS-CoV-2 pandemic globally.
[Full Article: Ivermectin for Prevention and Treatment of COVID-19 Infection: A Systematic Review, Meta-analysis, and Trial Sequential Analysis to Inform Clinical Guidelines]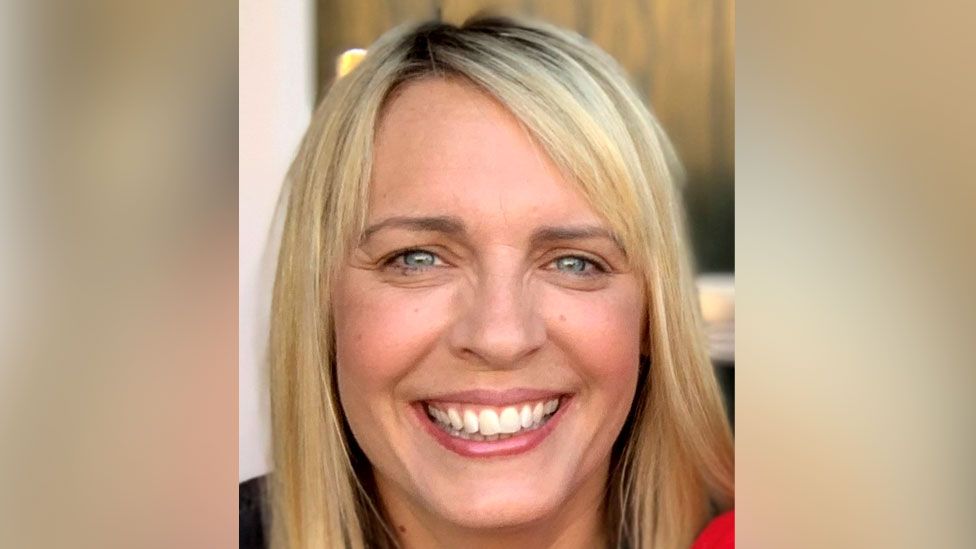 A radio presenter died due to complications from the AstraZeneca Covid-19 vaccine, a coroner has found.
Lisa Shaw, who worked for BBC Radio Newcastle, died at the age of 44 in Mayafter developing headaches a week after getting her first dose of the vaccine.
Newcastle coroner Karen Dilks heard Ms Shaw suffered blood clots in the brain which ultimately led to her death.
The inquest heard the condition linked to the Oxford-AstraZeneca vaccine was very rare.
The coroner said: "Lisa died due to complications of an AstraZeneca Covid vaccination."
Ms Dilks said Ms Shaw was previously fit and well but concluded that it was "clearly established" that her death was due to a very rare "vaccine-induced thrombotic thrombocytopenia", a condition which leads to swelling and bleeding of the brain.
[The BBC]
Once again, Dr. Robert Malone, inventor of the mRNA 'vaccine' technology hits the nail on the head. Not only is there Ivermectin, there is a whole host of therapeutics going unused for treating Covid-19 to reduce death and disease.
"Discovered in the late-1970s, the pioneering drug ivermectin, a dihydro derivative of avermectin—originating solely from a single microorganism isolated at the Kitasato Intitute, Tokyo, Japan from Japanese soil—has had an immeasurably beneficial impact in improving the lives and welfare of billions of people throughout the world. Originally introduced as a veterinary drug, it kills a wide range of internal and external parasites in commercial livestock and companion animals. It was quickly discovered to be ideal in combating two of the world's most devastating and disfiguring diseases which have plagued the world's poor throughout the tropics for centuries. It is now being used free-of-charge as the sole tool in campaigns to eliminate both diseases globally. It has also been used to successfully overcome several other human diseases and new uses for it are continually being found. This paper looks in depth at the events surrounding ivermectin's passage from being a huge success in Animal Health into its widespread use in humans, a development which has led many to describe it as a "wonder" drug." (Introduction To: Ivermectin, 'Wonder drug' from Japan: the human use perspective)
[Full Article On US National Library of Medicine, National Institutes of Health]
When Dr. Ryan Cole decided to become a physician, he took an oath to protect his patients and to treat them to the best of his ability.
Cole, CEO of Cole Diagnostics and a board-certified dermatopathologist trained at the Mayo Clinic, said he has a motto when it comes to the coronavirus: Test and treat — and treat earlier with the Delta variant.
Cole told Children's Health Defense Chairman Robert F. Kennedy, Jr., on the "RFK Jr. The Defender Podcast," that while the Delta variant is spreading "like a wildfire right now," data show it's less deadly.
Cole, who reviews the lab tests of about 30,000 patients a year at his independent lab in Boise, Idaho, said he uses a multi-drug approach when treating patients for COVID.
Some of the drugs he's found effective include ivermectin — an antiparasitic drug proven beneficial for treating SARS-CoV-2 — hydroxychloroquine, steroids, and the cholesterol drug fenofibrate and fluvoxamine for patients with neural symptoms.
Monoclonal antibodies are a good treatment, too, said Cole.
Treatments using monoclonal antibodies are "parked in infusion centers and emergency rooms around the country," said Cole. "But there are crickets about this drug that decreases death and hospitalization by 50%."
Cole told Kennedy his first COVID patient was his brother, who was considered "high risk" for the virus due to his weight. He was on the way to the emergency room when I told him, "No, you're going to the pharmacy," said Cole.
Cole said his brother had chest pains on a nine out of 10 level before he called in a prescription for ivermectin. Six hours later, his pain was down to a two, and by the next morning, his oxygen levels had risen from 80 to 98.
Ivermectin saved my brother's life, said Cole.
Cole, who also treated his 78-year-old mother and 83-year-old father, said out of the hundreds of patients he's treated, zero have gone to the hospital.
"Test and treat early," said Cole. "Not treating early is doing harm. It's a sin of omission by not treating."
Cole said if you do get COVID, finding a good doctor to treat you is key. He pointed to several websites that provide tele-health services including Frontline MDs, My Free Doctor and America's Frontline Doctors.
Viruses aren't "politically red, blue or even purple," said Cole. "This is about humanity" and doing the "proper thing by our fellow citizens."
Listen to the interview:
A letter this week to UK Prime Minister Boris Johnson and other UK government officials, signed by more than 130 UK medical professionals, accused the government of mishandling its response to the COVID pandemic, resulting in "massive, permanent and unnecessary harm" to the country.
The letter, "Our Grave Concerns About the Handling of the COVID Pandemic by Governments of the Nations of the UK," outlined 10 ways in which the authors argued UK government policies not only failed to protect citizens, but in many cases caused additional, unnecessary harm.
The letter's 10 lead authors wrote:
"We write as concerned doctors, nurses and other allied healthcare professionals with no vested interest in doing so. To the contrary, we face personal risk in relation to our employment for doing so and / or the risk of being personally 'smeared' by those who inevitably will not like us speaking out."
The authors accused government officials of failing to measure the harms of lockdown policies, of exaggerating the virus' threat and of improper mass testing of children.
They wrote:
"Repeated testing of children to find asymptomatic cases who are unlikely to spread virus, and treating them like some sort of biohazard is harmful, serves no public health purpose and must stop."
The letter also called out officials for actively suppressing discussion of early treatment using protocols being successfully deployed elsewhere, and said vaccination of the entire adult population should never have been a prerequisite for ending restrictions.
The authors concluded:
"The UK's approach to COVID has palpably failed. In the apparent desire to protect one vulnerable group — the elderly — the implemented policies have caused widespread collateral and disproportionate harm to many other vulnerable groups, especially children."
In addition to Johnson, the letter was addressed to Nicola Sturgeon, First Minister for Scotland; Mark Drakeford, First Minister for Wales; Paul Givan, First Minister for Northern Ireland; Sajid Javid, Health Secretary; Chris Whitty, Chief Medical Officer; and Dr. Patrick Vallance, Chief Scientific Officer.
Read the full letter:
22 August 2021
Dear Sirs and Madam,
Our grave concerns about the handling of the COVID pandemic by Governments of the Nations of the UK.
We write as concerned doctors, nurses, and other allied healthcare professionals with no vested interest in doing so. To the contrary, we face personal risk in relation to our employment for doing so and / or the risk of being personally "smeared" by those who inevitably will not like us speaking out.
We are taking the step of writing this public letter because it has become apparent to us that:
The  Government (by which we mean the UK government and three devolved governments/administrations and associated government advisors and agencies such as the CMOs, CSA, SAGE, MHRA, JCVI, Public Health services, Ofcom etc, hereinafter "you" or the "Government") have based the handling of the COVID pandemic on flawed assumptions.
These have been pointed out to you by numerous individuals and organisations.
You have failed to engage in dialogue and show no signs of doing so. You have removed from people fundamental rights and altered the fabric of society with little debate in Parliament. No minister responsible for policy has ever appeared in a proper debate with anyone with opposing views on any mainstream media channel.
Despite being aware of alternative medical and scientific viewpoints you have failed to ensure an open and full discussion of the pros and cons of alternative ways of managing the pandemic.
The pandemic response policies implemented have caused massive, permanent and unnecessary harm to our nation, and must never be repeated.
Only by revealing the complete lack of widespread approval among healthcare professionals of your policies will a wider debate be demanded by the public.
In relation to the above, we wish to draw attention to the following points. Supporting references can be provided upon request.
1. No attempt to measure the harms of lockdown policies
The evidence of disastrous effects of lockdowns on the physical and mental health of the population is there for all to see. The harms are massive, widespread, and long lasting. In particular, the psychological impact on a generation of developing children could be lifelong.
It is for this reason that lockdown policies were never part of any pandemic
preparedness plans prior to 2020. In fact, they were expressly not recommended in WHO documents, even for severe respiratory viral pathogens and for that matter neither were border closures, face coverings, and testing of asymptomatic individuals. There has been such an inexplicable absence of consideration of the harms caused by lockdown policy it is difficult to avoid the suspicion that this is willful avoidance.
The introduction of such policies was never accompanied by any sort of risk/benefit analysis. As bad as that is, it is even worse that after the event when plenty of data became available by which the harms could be measured, only perfunctory attention to this aspect of pandemic planning has been afforded. Eminent professionals have repeatedly called for discourse on these health impacts in press-conferences but have been universally ignored.
What is so odd, is that the policies being pursued before mid-March 2020 (self-isolation of the ill and protection of the vulnerable, while otherwise society continued close to normality) were balanced, sensible and reflected the approach established by consensus prior to 2020. No cogent reason was given then for the abrupt change of direction from mid-March 2020 and strikingly none has been put forward at any time since.
2. Institutional nature of COVID
It was actually clear early on from Italian data that COVID (the disease, as opposed to SARS-Cov-2 infection or exposure) was largely a disease of institutions. Care home residents comprised around half of all deaths, despite making up less than 1% of the population. Hospital infections are the major driver of transmission rates as was the case for both SARS1 and MERS.
Transmission was associated with hospital contact in up to 40% of cases in the first wave in Spring 2020 and in 64% in winter 2020/2021.
Severe illness among healthy people below 70 years old did occur (as seen with flu pandemics) but was extremely rare.
Despite this, no early, aggressive and targeted measures were taken to protect care homes; to the contrary, patients were discharged without testing to homes where staff had inadequate PPE, training and information. Many unnecessary deaths were caused as a result.
Preparations for this coming winter, including ensuring sufficient capacity and preventative measures such as ventilation solutions, have not been prioritised.
3. The exaggerated nature of the threat
Policy appears to have been directed at systematic exaggeration of the number of deaths which can be attributed to COVID. Testing was designed to find every possible 'case' rather than focusing on clinically diagnosed infections and the resulting exaggerated case numbers fed through to the death data with large numbers of people dying 'with COVID' and not 'of COVID' where the disease was the underlying cause of death.
The policy of publishing a daily death figure meant the figure was based entirely on the PCR test result with no input from treating clinicians. By including all deaths within a time period after a positive test, incidental deaths, with but not due to COVID, were not excluded thereby exaggerating the nature of the threat.
Moreover, in headlines reporting the number of deaths, a categorisation by age was not included. The average age of a COVID-labelled death is 81 for men and 84 for women, higher than the average life expectancy when these people were born.
This is a highly relevant fact in assessing the societal impact of the pandemic. Death in old age is a natural phenomenon. It cannot be said that a disease primarily affecting the elderly is the same as one which affects all ages, and yet the government's messaging appears designed to make the public think that everyone is at equal risk.
Doctors were asked to complete death certificates in the knowledge that the deceased's death had already been recorded as a COVID death by the Government. Since it would be virtually impossible to find evidence categorically ruling out COVID as a contributory factor to death, once recorded as a "COVID death" by the government, it was inevitable that it would be included as a cause on the death certificate.
Diagnosing the cause of death is always difficult and the reduction in post mortems will have inevitably resulted in increased inaccuracy. The fact that deaths due to non-COVID causes actually moved into a substantial deficit (compared to average) as COVID-labelled deaths rose (and this was reversed as COVID-labelled deaths fell) is striking evidence of over-attribution of deaths to COVID.
The overall all-cause mortality rate from 2015-2019 was unusually low and yet these figures have been used to compare to 2020 and 2021 mortality figures which has made the increased mortality appear unprecedented. Comparisons with data from earlier years would have demonstrated that the 2020 mortality rate was exceeded in every year prior to 2003 and is unexceptional as a result.
Even now COVID cases and deaths continue to be added to the existing total without proper rigour such that overall totals grow ever larger and exaggerate the threat. No effort has been made to count totals in each winter season separately which is standard practice for every other disease.
You have continued to adopt high-frequency advertising through publishing and broadcast media outlets to add to the impact of "fear messaging". The cost of this has not been widely published, but government procurement websites reveal it to be immense — hundreds of millions of pounds.
The media and government rhetoric is now moving onto the idea that "Long Covid" is going to cause major morbidity in all age groups including children, without having a discussion of the normality of postviral fatigue which lasts upwards of 6 months. This adds to the public fear of the disease, encouraging vaccination amongst those who are highly unlikely to suffer any adverse effects from COVID.
4. Active suppression of discussion of early treatment using protocols being successfully deployed elsewhere
The harm caused by COVID and our response to it should have meant that advances in prophylaxis and therapeutics for COVID were embraced. However, evidence on successful treatments has been ignored or even actively suppressed.
For example, a study in Oxford published in February 2021 demonstrated that inhaled Budesonide could reduce hospitalisations by 90% in low risk patients and a publication in April 2021 showed that recovery was faster for high risk patients too. However, this important intervention has not been promoted.
Dr. Tess Lawrie, of the Evidence Based Medical Consultancy in Bath, presented a thorough analysis of the prophylactic and therapeutic benefits of Ivermectin to the government in January 2021. More than 24 randomised trials with 3,400 people have demonstrated a 79-91% reduction in infections and a 27-81% reduction in deaths with Ivermectin.
Many doctors are understandably cautious about possible over-interpretation of the available data for the drugs mentioned above and other treatments, although it is to be noted that no such caution seems to have been applied in relation to the treatment of data around the government's interventions (eg the effectiveness of lockdowns or masks) when used in support of the government's agenda.
Whatever one's view on the merits of these repurposed drugs, it is totally unacceptable that doctors who have attempted to merely open discussion about the potential benefits of early treatments for COVID have been heavily and inexplicably censored. Knowing that early treatments which could reduce the risk of requiring hospitalisation might be available would alter the entire view held by many professionals and lay people alike about the threat posed by COVID, and therefore the risk / benefit ratio for vaccination, especially in younger groups.
5. Inappropriate and unethical use of behavioural science to generate unwarranted fear
Propagation of a deliberate fear narrative (confirmed through publicly accessible government documentation) has been disproportionate, harmful and counterproductive. We request that it should cease forthwith.
To give just one example, the government's face covering policies seem to have been driven by behavioural psychology advice in relation to generating a level of fear necessary for compliance with other policies.
Those policies do not appear to have been driven by reason of infection control, because there is no robust evidence showing that wearing a face covering (particularly cloth or standard surgical masks) is effective against transmission of airborne respiratory pathogens such as SARS-Cov-2.
Several high profile institutions and individuals are aware of this and have advocated against face coverings during this pandemic only inexplicably to reverse their advice on the basis of no scientific justification of which we are aware. On the other hand there is plenty of evidence suggesting that mask wearing can cause multiple harms, both physical and mental.
This has been particularly distressing for the nation's school children who have been encouraged by government policy and their schools to wear masks for long periods at school.
Finally, the use of face coverings is highly symbolic and thus counterproductive in making people feel safe. Prolonged wearing risks becoming an ingrained safety behaviour, actually preventing people from getting back to normal because they erroneously attribute their safety to the act of mask wearing rather than to the remote risk, for the vast majority of healthy people under 70 years old, of catching the virus and becoming seriously unwell with COVID.
6. Misunderstanding of the ubiquitous nature of mutations of newly emergent viruses
The mutation of any novel virus into newer strains — especially when under selection pressure from abnormal restrictions on mixing and vaccination — is normal, unavoidable and not something to be concerned about. Hundreds of thousands of mutations of the original Wuhan strain have already been identified.
Chasing down every new emergent variant is counterproductive, harmful and totally unnecessary and there is no convincing evidence that any newly identified variant is any more deadly than the original strain.
Mutant strains appear simultaneously in different countries (by way of 'convergent evolution') and the closing of national borders in attempts to prevent variants travelling from one country to another serves no significant infection control purpose and should be abandoned.
7. Misunderstanding of asymptomatic spread and its use to promote public compliance with restrictions
It is well-established that asymptomatic spread has never been a major driver of a respiratory disease pandemic and we object to your constant messaging implying this, which should cease forthwith.
Never before have we perverted the centuries-old practice of isolating the ill by instead isolating the healthy. Repeated mandates to healthy, asymptomatic people to self-isolate, especially school children, serves no useful purpose and has only contributed to the widespread harms of such policies.
In the vast majority of cases healthy people are healthy and cannot transmit the virus and only sick people with symptoms should be isolated.
The government's claim that one in three people could have the virus has been shown to be mutually inconsistent with the ONS data on prevalence of disease in society, and the sole effect of this messaging appears to have been to generate fear and promote compliance with government restrictions.
The government's messaging to 'act as if you have the virus' has also been unnecessarily fear-inducing given that healthy people are extremely unlikely to transmit the virus to others.
The PCR test, widely used to determine the existence of 'cases', is now indisputably acknowledged to be unable reliably to detect infectiousness. The test cannot discriminate between those in whom the presence of fragments of genetic material partially matching the virus is either incidental (perhaps because of past infection), or is representative of active infection, or is indicative of infectiousness.
Yet, it has been used almost universally without qualification or clinical diagnosis to justify lockdown policies and to quarantine millions of people needlessly at enormous cost to health and well-being and to the country's economy.
Countries that have removed community restrictions have seen no negative consequences which can be attributed to the easing. Empirical data from many countries demonstrates that the rise and fall in infections is seasonal and not due to restrictions or face coverings.
The reason for reduced impact of each successive wave is that: (1) most people have some level of immunity either through prior immunity or immunity acquired through exposure; (2) as is usual with emergent new viruses, mutation of the virus towards strains causing milder disease appears to have occurred.
Vaccination may also contribute to this although its durability and level of protection against variants is unclear.
The government appears to be talking of "learning to live with COVID" while apparently practicing by stealth a "zero COVID" strategy which is futile and ultimately net-harmful.
8. Mass testing of healthy children
Repeated testing of children to find asymptomatic cases who are unlikely to spread virus, and treating them like some sort of biohazard is harmful, serves no public health purpose and must stop.
During Easter term, an amount equivalent to the cost of building one District General Hospital was spent weekly on testing schoolchildren to find a few thousand positive 'cases', none of which was serious as far as we are aware.
Lockdowns are in fact a far greater contributor to child health problems, with record levels of mental illness and soaring levels of non-COVID infections being seen, which some experts consider to be a result of distancing resulting in deconditioning of the immune system.
9. Vaccination of the entire adult population should never have been a prerequisite for ending restrictions
Based merely on early "promising" vaccine data, it is clear that the Government decided in summer 2020 to pursue a policy of viral suppression within the entire population until vaccination was available (which was initially stated to be for the vulnerable only, then later changed — without proper debate or rigorous analysis — to the entire adult population).
This decision was taken despite massive harms consequent to continued lockdowns which were either known to you or ought to have been ascertained so as to be considered in the decision making process.
Moreover, a number of principles of good medical practice and previously unimpeachable ethical standards have been breached in relation to the vaccination campaign, meaning that in most cases, whether the consent obtained can be truly regarded as "fully informed" must be in serious doubt:
The use of coercion supported by an unprecedented media campaign to persuade the public to be vaccinated, including threats of discrimination, either supported by the law or encouraged socially, for example in co-operation with social media platforms and dating apps.
The omission of information permitting individuals to make a fully informed choice, especially in relation to the experimental nature of the vaccine agents, extremely low background COVID risk for most people, known occurrence of short-term side-effects and unknown long-term effects.
Finally, we note that the Government is seriously considering the possibility that these vaccines — which have no associated long-term safety data — could be administered to children on the basis that this might provide some degree of protection to adults. We find that notion an appalling and unethical inversion of the long-accepted duty falling on adults to protect children.
10. Over-reliance on modeling while ignoring real-world data
Throughout the pandemic, decisions seem to have been taken utilising unvalidated models produced by groups who have what can only be described as a woeful track record, massively overestimating the impact of several previous pandemics.
The decision-making teams appear to have very little clinical input and, as far as is ascertainable, no clinical immunology expertise.
Moreover, the assumptions underlying the modeling have never been adjusted to take into account real-world observations in the UK and other countries.
It is an astonishing admission that, when asked whether collateral harms had been considered by SAGE, the answer given was that it was not in their remit — they were simply asked to minimise COVID impact. That might be forgivable if some other advisory group was constantly studying the harms side of the ledger, yet this seems not to have been the case.
Conclusions
The UK's approach to COVID has palpably failed. In the apparent desire to protect one vulnerable group — the elderly — the implemented policies have caused widespread collateral and disproportionate harm to many other vulnerable groups, especially children.
Moreover your policies have failed in any event to prevent the UK from notching up one of the highest reported death rates from COVID in the world.
Now, despite very high vaccination rates and the currently very low COVID death and hospitalisation rates, policy continues to be aimed at maintaining a population handicapped by extreme fear with restrictions on everyday life prolonging and deepening the policy-derived harms.
To give just one example, NHS waiting lists now stand at 5.1m officially, with — according to the previous Health Secretary — a likely further 7m who will require treatment not yet presented. This is unacceptable and must be addressed urgently.
In short, there needs to be a sea change within the Government which must now pay proper attention to those esteemed experts outside its inner circle who are sounding these alarms.
As those involved with healthcare, we are committed to our oath to "first do no harm", and we can no longer stand by in silence observing policies which have imposed a series of supposed "cures" which are in fact far worse than the disease they are supposed to address.
The signatories of this letter call on you, in Government, without further delay to widen the debate over policy, consult openly with groups of scientists, doctors, psychologists and others who share crucial, scientifically-valid and evidence-based alternative views and to do everything in your power to return the country as rapidly as possible to normality with the minimum of further damage to society.
Yours sincerely,
Dr Jonathan Engler, MB ChB LLB (Hons) DipPharmMed
Professor John A Fairclough, BM BS B Med Sci FRCS FFSEM,  Consultant Surgeon, ran vaccination program for a Polio Outbreak, Past President BOSTA, for Orthopaedic Surgeons, Faculty member FFSEM
Mr. Tony Hinton, MB ChB, FRCS, FRCS(Oto), Consultant Surgeon
Dr. Renee Hoenderkamp, BSc (Hons) MBBS MRCGP, General Practitioner
Dr. Ros Jones, MBBS, MD, FRCPCH, retired consultant paediatrician
Mr. Malcolm Loudon, MB ChB MD FRCSEd FRCS (Gen Surg) MIHM VR
Dr. Geoffrey Maidment, MBBS, MD, FRCP, retired consultant physician
Dr. Alan Mordue, MB ChB, FFPH (ret), Retired Consultant in Public Health Medicine
Mr. Colin Natali, BSc(Hons), MBBS FRCS FRCS(Orth), Consultant Spine Surgeon
Dr. Helen Westwood, MBChB MRCGP DCH DRCOG, General Practitioner
Click here, for the complete list of signatories.
Guest post by Kevin Moncla
Are effective COVID medications like Ivermectin being suppressed because they could cause vaccines to lose government funding?
Not very long after the pandemic lockdowns began last year, we heard of a potential treatment for COVID-19 involving the off-label use of an existing medication called Hydroxychloroquine (HCQ).
A French doctor published two studies which showed amazing results. Soon thereafter President Trump mentioned the drug in a press conference as a potential game changer.  Dr. Fauci dismissed the studies as "anecdotal".
Hospital trials and observational studies soon began but they quickly showed the medication to be ineffective as a prophylaxis or as a treatment.  But in every study, there was something wrong. Either the dosage was way too high or too low, it was only given to patients in severe stages impossible to recover or without Zinc, which was imperative. It seemed as if only minutes later, HCQ and anyone who mentioned it were viciously attacked for promoting quacks and snake oil.
Then an observational study was published in prestigious medical journals that claimed HCQ was ineffective and dangerous, causing cardiac-related complications.  Ongoing trials and testing were halted immediately, and the FDA issued a warning advising HCQ not be used to treat COVID.  Then, for the first time in history, the FDA restricted doctors from prescribing an approved medication for off-label use.  The WHO and the rest of the world immediately followed suit literally stopping all research and testing of HCQ overnight.
Months later we learn that same study was completely fabricated and fraudulent after an investigative journalist analyzed the data.  The study was retracted, but the damage had already been done.
At the time, it defied logic for someone to sabotage such an effective and promising medication.
Then In December, Senator Ron Johnson (WI) held a hearing on potential treatment options for Covid-19. Dr. Pierre Kory was one of the first to testify and he explained that himself, and some of the country's top practitioners in their field formed a group at the outset of the pandemic called Front Line COVID-19 Critical Care Alliance, or FLCCC. Their sole objective was to find existing medications which could be repurposed to treat those with COVID.  The doctor said they had discovered exactly that with Ivermectin.  An FDA-approved medication introduced in 1981, it has been prescribed to over 3 billion people as an antiparasitic agent. Dr. Kory said the medication is proving to be a "wonder drug", highly effective both as a prophylaxis and for early treatment of Covid-19.
8 months later we have witnessed the same disturbing pattern as we saw with HCQ.  The group of doctors who brought news of the treatment to the public have been attacked, censored, and ridiculed. The video of the United States Senate hearing described above was even removed from YouTube.  Studies and trials proving Ivermectin's effectiveness were suppressed and marginalized.  Clinical trials have been sabotaged using the same tactics as were used to affect the HCQ studies, and in one case, the conclusion of a study was rewritten after being submitted for peer review.
Through subterfuge and sabotage, censorship and subversion, reports of Ivermectin's success have been stymied and contained in the United States.
But those powerful forces didn't work everywhere.
Remember that it was not long ago when India was facing an overwhelming surge in cases and death.  Remdesivir was widely administered and failed miserably.
Faced with an insurmountable humanitarian crisis of apocalyptic proportion, many areas of India were willing to try almost anything to stop the suffering and death.  Ivermectin was introduced into the standard treatment protocol against WHO advisements.  In those areas the virus was obliterated just as Dr. Kory described. Ivermectin stopped a raging surge of death in its tracks. The results were nothing short of miraculous.
With the successful results of India, the effectiveness of Ivermectin in treating COVID-19 is no longer debatable.  Anyone can see that it is every bit of effective as Dr. Kory described during the senate hearing in December of last year. Yet the FDA warns against taking Ivermectin for the treatment of COVID-19.  While the WHO advises that Ivermectin only be used to treat COVID-19 within clinical trials, and the NIH recommends that there is insufficient evidence for the COVID-19 Treatment Guidelines Panel.
We know Ivermectin works.  We know Ivermectin is safe, cheap, approved by the FDA, and available now.  The obvious question is:
Why are the FDA, CDC and WHO suppressing Ivermectin?
From the FDA website it may be related to Emergency Use Authorization (EUA)?
An Emergency Use Authorization (EUA) is a mechanism to facilitate the availability and use of medical countermeasures, including vaccines, during public health emergencies, such as the current COVID-19 pandemic. Under an EUA, FDA may allow the use of unapproved medical products, or unapproved uses of approved medical products in an emergency to diagnose, treat, or prevent serious or life-threatening diseases or conditions when certain statutory criteria have been met, including that there are no adequate, approved, and available alternatives. Taking into consideration input from the FDA, manufacturers decide whether and when to submit an EUA request to FDA.
The Emergency Use Authorization for the COVID-19 vaccines is contingent upon "…no adequate, approved, and available alternatives.".
If the CDC, FDA or WHO acknowledge the existence of an effective treatment, such as Ivermectin, then the pharmaceutical companies lose their cash-cow vaccines and their immunity from liability.  The vaccine would be subject to normal safety requirements with which the vaccines arguably could not meet.  Under the EUA, the safety standard of a medication is extremely low.  For instance:
"…FDA must determine that the known and potential benefits outweigh the known and potential risks of the vaccine."
In other words, the minimum safety threshold is that it only helps more people than those it hurts. The lesser of two evils, and something is better than nothing comes to mind.  If there were another more effective treatment option available, those emergency-calibrated standards would no longer apply.
With the quick emergence of variants, waning effectiveness of the vaccine's protection and the spike in number of hospitalizations, we have no effective therapy for those getting sick.  Like before, even after testing positive for COVID-19, the standard treatment outpatient recommendations are nearly the same as last year.  Go home, rest, drink lots of fluids and wait for your lips to turn blue before going to the hospital.
An effective therapeutic and prophylactic treatment like Ivermectin is exactly what is desperately needed and needed now.
It is just what the doctor would have ordered if the doctor wasn't conditioned, pressured and threatened of being ostracized to ignore his medical training and only follow the CDC guidelines.
For more information on clinical trials and studies of Ivermectin, please visit:

https://covid19criticalcare.com/ivermectin-in-covid-19

https://www.thedesertreview.com/news/national/ivermectin-obliterates-97-percent-of-delhi-cases/article_6a3be6b2-c31f-11eb-836d-2722d2325a08.html
This study would explain why highly 'vaccinated' nations with mRNA technology are having their hospitals overrun with SEVERE Covid-19 patients. . . . who are fully vaccinated.
Title: Comparing SARS-CoV-2 natural immunity to vaccine-induced immunity: reinfections versus breakthrough infections
"Results SARS-CoV-2-naïve vaccinees had a 13.06-fold (95% CI, 8.08 to 21.11) increased risk for breakthrough infection with the Delta variant compared to those previously infected, when the first event (infection or vaccination) occurred during January and February of 2021. The increased risk was significant (P<0.001) for symptomatic disease as well. When allowing the infection to occur at any time before vaccination (from March 2020 to February 2021), evidence of waning natural immunity was demonstrated, though SARS-CoV-2 naïve vaccinees had a 5.96-fold (95% CI, 4.85 to 7.33) increased risk for breakthrough infection and a 7.13-fold (95% CI, 5.51 to 9.21) increased risk for symptomatic disease. SARS-CoV-2-naïve vaccinees were also at a greater risk for COVID-19-related-hospitalizations compared to those that were previously infected.
Conclusions This study demonstrated that natural immunity confers longer lasting and stronger protection against infection, symptomatic disease and hospitalization caused by the Delta variant of SARS-CoV-2, compared to the BNT162b2 two-dose vaccine-induced immunity. Individuals who were both previously infected with SARS-CoV-2 and given a single dose of the vaccine gained additional protection against the Delta variant."
Evacuations resumed Friday in Afghanistan, one day after two suicide bombings outside the international airport in the capital city of Kabul killed 13 U.S. service members and roughly Afghans waiting and hoping for a flight out of the country.
The deadly terror attack Thursday was the worst of the chaos and violence at the airport since the Taliban, with unexpected swiftness, took control of the country roughly two weeks ago, sending Americans and their Afghan allies fleeing.
The bombings – a suicide bomb near an airport gate and a car bomb outside of a nearby hotel – killed at least 95 Afghans and the 13 American service members, including four Marines and a Navy corpsman, U.S. officials said.
Thursday was the deadliest day for American forces in Afghanistan since August 2011, according to the Associated Press.
The U.S. says over 100,000 people have so far been evacuated from Kabul, with roughly 1,000 Americans and tens of thousands more Afghans still awaiting departure.
The White House said Friday morning that in the past 24 hours 8,500 evacuees had been flown out of Kabul aboard U.S. military aircraft, and about 4,000 people on coalition flights – roughly the same numbers as before the attacks, the wire service also reports.
The crowds of thousands that have waited outside the Hamid Karzai International Airport since the Aug. 15  takeover in hopes of being evacuated returned after the bombings, the wire service also reports.
The U.S. and allies are rushing to withdrawal all troops from Afghanistan by the Aug. 31 deadline agreed upon with the Taliban. . . .
Rice University in Houston, Texas, announced last week that the first two weeks of the fall semester would be moved online because of a high number of COVID-19 cases among students. It now says the data the decision was based upon were flawed.
In an Aug. 22 letter to the campus community, Rice's Vice President for Administration Kevin E. Kirby said "anomalies" in the initial testing data prompted the university to retest dozens of students deemed positive for COVID-19, and "all but one of those have turned out to be negative."
According to the letter, Rice started to ramp up its testing program on Aug. 13 with three different test providers and conducted about 4,500 tests over 9 days with initial results showing 81 positive results. This positivity rate of 2 percent, although much lower than that of the city of Houston, Kirby said in the letter, was still concerning enough that the university officials delayed the start of in-person classes.
"For Rice, a 2 percent rate would be significantly higher than our historical positivity rate of 0.24 percent over the last year when we ran about 150,000 tests," Kirby said. "This unusual campus positivity rate prompted us to take quick action and assume a more cautionary posture until we could determine whether there was a significant risk of widespread infection."
Rice began investigating the results when it realized that over 90 percent of the positive infections came from a single test provider, and most of those cases involved people who reported no symptoms or had been fully vaccinated. It turned out that the provider had changed its testing protocol without the university's knowledge.
"Then we retested about 50 people who initially tested positive. Each of them was tested two additional times, on two different days, by two different test providers, and all but one came back negative," Kirby wrote, adding that the university released students who were falsely determined to be COVID-19 positive from isolation.
Rice officials said they'll stick to two weeks of online classes, considering that many of the students and faculty had already adjusted their plans based on that schedule. But students who were told to delay moving on campus until after Sept. 3 can now move in as soon as they want.
"Our commitment is to be fast, flexible, and nimble responding to anything involving the safety of individuals and the overall health of our community," the letter reads. "We recognize and regret that these testing anomalies have caused tremendous difficulties for all involved." . . .
[Epoch Times]
In France, the vaccine mandate has been extended from health care workers to other professions. But as the mandate deadline approaches, some military service members and firemen are speaking out against it.
A federal judge in Michigan on Aug. 25 sanctioned Sidney Powell, Lin Wood, and seven other attorneys who represented the Trump campaign in a lawsuit challenging the outcome of the 2020 presidential election.
U.S. District Judge Linda Parker, an Obama appointee, referred the nine attorneys for investigation and possible disbarment or suspension by relevant state authorities. Parker also ordered the sanctioned individuals to pay the court fees tied to the election lawsuit and to take legal education classes.
"This lawsuit represents a historic and profound abuse of the judicial process," Parker wrote in a 110-page opinion (pdf). "It is one thing to take on the charge of vindicating rights associated with an allegedly fraudulent election. It is another to take on the charge of deceiving a federal court and the American people into believing that rights were infringed, without regard to whether any laws or rights were in fact violated."
The attorney representing seven of the sanctioned lawyers, including Powell and Wood, didn't immediately respond to a request by The Epoch Times for comment. . . .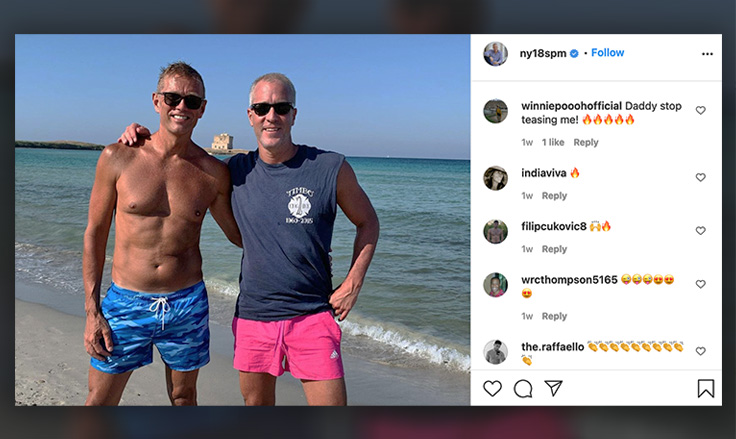 The chairman of the Democratic Congressional Campaign Committee defied State Department guidelines by traveling to France this month. That didn't stop him from lecturing Americans about the importance of following federal health and safety protocols.
"We all have to do our part to crush this virus," Rep. Sean Patrick Maloney (D., N.Y.) wrote on Aug. 14, in the middle of his maskless European vacation. "Get your shot, wear a mask, and follow CDC guidelines. It's just the right thing to do."
A Washington Free Beacon investigation of the Instagram accounts of Maloney and his husband, Randy Florke, found that the power couple's trip in France was in violation of U.S. health and safety guidelines. The State Department's website is unequivocal: "Do not travel to France due to COVID-19."
While in France against the advice of the U.S. government, the congressman appeared to exercise little to no caution against the coronavirus. His Instagram stories included footage from a wedding at the Villa et Jardins Ephrussi de Rothschild, which is outside of Nice on the Mediterranean coast. None of the guests were wearing masks. The bride is a longtime ally of Manhattan district attorney Cy Vance (D.), who declined to prosecute sex criminal Harvey Weinstein.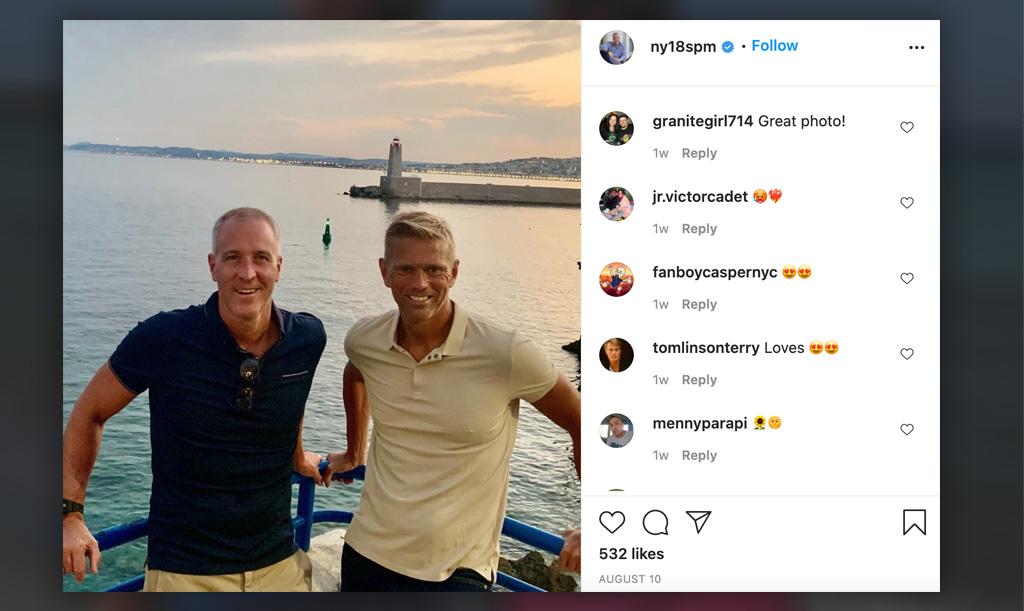 Maloney and his husband also traveled to Italy, even though the State Department has recommended that Americans "reconsider travel" to the country because of COVID-19. Once again, the couple did not do their part to "crush the virus," as they were photographed without masks at an indoor art studio in Puglia.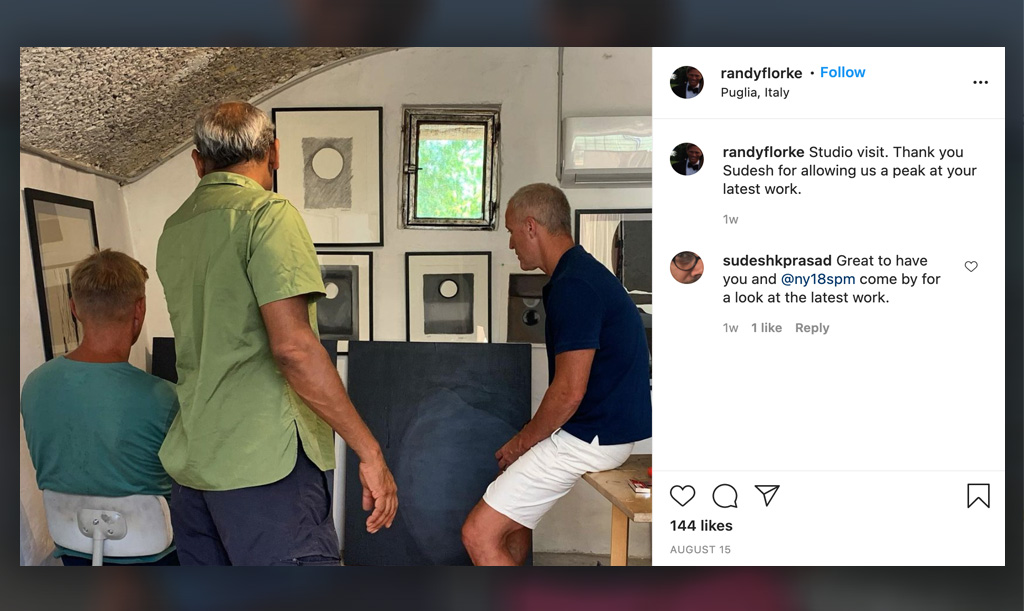 After he returned to the United States, the congressman traveled to Napa Valley for a Democratic fundraiser that featured House Speaker Nancy Pelosi (D., Calif.), Secretary of Energy Jennifer Granholm, and Secretary of Commerce Gina Raimondo. Donors paid as much as $29,000 for tickets to the élite soirée. Servants were fully masked; Maloney and the other guests were not.
The fundraiser took place near the French Laundry, the luxury restaurant where Gov. Gavin Newsom (D., Calif.) was infamously busted for violating his own COVID-19 guidelines by attending a maskless dinner party in Nov. 2020.
Maloney's trips come at a perilous time for elected Democrats, many of whom spent the summer engaging in the sort of activities they have sought to discourage among the general population. Rep. Rashida Tlaib (D., Mich.), for example, was caught dancing without a mask at an indoor wedding, in violation of county guidelines, on the same day she attacked Sen. Rand Paul (R., Ky.) for criticizing COVID-19 restrictions.
Earlier this month, former president Barack Obama threw himself a massive birthday party at his $17.5 million estate on Martha's Vineyard. Several weeks after the super-spreader event, the island's only hospital is struggling to cope with the surge in patients testing positive for the so-called Obama variant of of the deadly virus. . . .
As the number of breakthrough COVID cases continues to climb, there is growing concern fully vaccinated people may be more vulnerable to serious illness than previously thought — and some fully vaccinated people now sick with the virus are speaking out.
According to the most recent data from the Centers for Disease Control and Prevention (CDC), there were 9,716 breakthrough cases resulting in hospitalization or death as of Aug. 16. However, the agency states those numbers are underreported. On May 1, the CDC made a decision to stop tracking all breakthrough cases and instead only track cases in the fully vaccinated that resulted in hospitalization or death.
That leaves public health officials without the full data that can answer questions as the new Delta variant spreads.
In an interview with PBS News Hour, Jessica Malaty Rivera, an infectious disease epidemiologist and research fellow at Boston Children's Hospital and former science communications lead at the COVID Tracking Project, said not tracking breakthrough data with as much granularity as we would hope is "basically creating blind spots in our understanding of the true impact of the virus, especially the variants that are circulating so widely in the United States."
Rivera said she has yet to see an explicit explanation for why the CDC stopped tracking all breakthrough cases. "I've heard rumors of things like lack of resources, lack of funding, lack of staff. But to me, it seems pretty, from an epidemiology standpoint, not defensible," she said.
A breakthrough case refers to a person who is diagnosed with COVID after being fully vaccinated. A person is considered fully vaccinated 14 days after receiving the second dose of either the Pfizer or Moderna COVID vaccine, or two weeks after receiving the single-dose Johnson & Johnson (J&J) vaccine.
The New York Times recently published data from seven states — California, Colorado, Massachusetts, Oregon, Utah, Vermont  and Virginia — that keeps particularly detailed records on breakthrough cases.
Analysis showed that in six of the states, breakthrough infections made up 18% to 28% of all newly diagnosed cases of COVID in the past several weeks, and 12% to 24% of all COVID-related hospitalizations, with reported deaths higher than the CDC's original estimate of .5%.
The figures on non-hospitalized breakthrough infections are also assumed to be underestimations since many fully vaccinated people who become infected may not feel sick enough to be tested for the virus, The Times reported.
About 30% of the new COVID cases in Los Angeles are breakthrough cases, Deadline reported. The number is up from 13% in July and 5% in April.
As of Aug. 17, more than 12,500 fully vaccinated Massachusetts residents had tested positive for COVID and an additional 18 had died, according to NBC Boston.
Fully vaccinated celebrities, elected officials speak out after getting COVID
Melissa Joan Hart, the former "Sabrina the Teenage Witch" star is "really mad" she has a breakthrough case. Hart shared on Instagram Aug. 19 that despite being vaccinated, she got COVID.
"I never do videos but I feel like this is important," Hart, who recently moved to Tennessee, told her 1.6 million followers. "I got COVID. I am vaccinated. And I got COVID. And it's bad. It's weighing on my chest, it's hard to breathe."
Heart's oldest son, Mason, also tested positive for COVID, as did her youngest son — who experienced no symptoms. Her middle child tested negative and her husband is still waiting for his results.
Hart blamed the vaccine's failure to protect her on her kids not having to wear masks in school. Tennessee Gov. Bill Lee on Aug. 16  signed an executive order allowing parents to choose whether their child should wear a mask in school.
"I'm mad, really mad," Hart said, "because we tried, and we took precautions and we cut our exposure by a lot. But we got a little lazy, and I think as a country we got lazy. And I'm really mad that my kids didn't have to wear masks at school because I'm pretty sure that's where this came from."
Celebrity Hilary Duff, revealed she had COVID on Instagram Aug. 20. Duff said she was experiencing a bad headache, brain fog, sinus pressure and a loss of taste and smell despite being vaccinated.
"That Delta … she's a little b****," Duff wrote, referring to the variant that accounts for 98.8% of current U.S. infections, according to the latest data from the Centers for Disease Control and Prevention (CDC).
Slipknot singer Corey Taylor, 47, was devastated after testing positive for COVID and was forced to call off his upcoming appearance at a Michigan pop culture convention this weekend, Rolling Stone reported.
"I wish I had better news," said Taylor in a recorded video message last week on Facebook. "I woke up today and tested positive and I'm very, very sick."
The singer assured fans he "should be okay" because it's the flu and he's vaccinated.
Rev. Jesse Jackson, and his wife, Jacqueline, remained under doctors' observation Monday at a Chicago hospital after getting COVID. Both were "responding positively to treatments," Politico reported.
The couple was admitted to Northwestern Memorial Hospital Aug. 20 so physicians could carefully monitor their condition, one of the couple's five children, said in a statement.
Jackson, a Chicago civil rights leader, was fully vaccinated and received his first dose in January during a publicized event where he urged others to receive the vaccine as soon as possible.
Three U.S. senators — John Hickenlooper (D-Colo.), Angus King (I-Maine) and Roger Wicker (R-Miss.) — announced Aug. 19 they tested positive for COVID despite being fully vaccinated, CBS News reported.
"Despite taking precautions and receiving the vaccine, this morning I tested positive for COVID-19," King tweeted. "While I am not feeling great, I'm definitely feeling much better than I would have without the vaccine."
The news came days after Texas Gov. Greg Abbott, who also was fully vaccinated, tested positive for COVID.
Illinois state Sen. Dan McConchie announced Aug. 21 he had a "breakthrough" case of COVID. The Republican leader of the Illinois Senate said in a statement he was vaccinated against the virus this spring, and he urged others to get vaccinated.
COVID data show waning immunity
Of 514 patients in Israel hospitalized with COVID as of Aug. 15, 59% were fully vaccinated, according to an article from Science. The article cited national data tracked by Israel's largest health management organization. The figures suggest breakthrough infections may be more common than previously thought.
Most of the vaccinated patients who were hospitalized, about 87%, were at least 60 years old.
"This is a very clear warning sign for the rest of the world," said Ran Balicer, CIO at Clalit Health Services, Israel's largest health maintenance organization. "If it can happen here, it can probably happen anywhere," Balicer told Science.
Israel has one of the world's highest COVID vaccination levels with 78% of the population over age 12 fully vaccinated — mostly with Pfizer's vaccine. The country now has one of the highest infection rates in the world.
Brian Hooker, Ph.D., P.E., Children's Health Defense chief scientific officer and professor of biology at Simpson University, said "What we're seeing is virus evolution 101."
Hooker said the more a variant deviates from the original sequence used for the vaccine, the less effective the vaccine will be on that variant, which could explain why fully vaccinated people are getting infected with the Delta variant.
This isn't the case for natural immunity, Hooker explained:
"The vaccine focuses on the spike protein, whereas natural immunity focuses on the entire virus. Natural immunity — with a more diverse array of antibodies and T-cell receptors — will provide better protection overall as it has more targets in which to attack the virus, whereas vaccine-derived immunity only focuses on one portion of the virus, in this case, the spike protein. Once that portion of the virus has mutated sufficiently, the vaccine no longer is effective."
As The Defender reported Aug 2, vaccinated people may play a key role in aiding the evolution of COVID variants.
Scientific Reports research: highest risk for establishing a vaccine-resistant virus strain occurs when large fraction of population has already been vaccinated but transmission is not controlled.

SUBSCRIBE #TheDefender: https://t.co/zL66Edfiw5https://t.co/LpHKxgIbg0

— Robert F. Kennedy Jr (@RobertKennedyJr) August 3, 2021
According to research published July 30 in Scientific Reports, the highest risk for establishing a vaccine-resistant virus strain occurred when a large fraction of the population has already been vaccinated but the transmission is not controlled.
The data was consistent with a CDC study, also released July 30, which showed vaccinated people may transmit the Delta variant just as easily as the unvaccinated.
According to a pre-print study published Aug. 10 in The Lancet, vaccinated individuals carry 251 times the load of SARS-CoV-2 viruses in their nostrils compared to the unvaccinated.
The study, by the Oxford University Clinical Research Group, demonstrated widespread vaccine failure and transmission under tightly controlled circumstances in a hospital lockdown in Ho Chi Minh City, Viet Nam. . . .
Most of the more than 70 physicians at the gathering work for the Jupiter Medical Center and the Palm Beach Gardens Medical Center, The Palm Beach Post reported.
"It's the worst it's ever been right now," neurologist Robin Kass told the Post at the gathering. "And I just think that nobody realizes that."
The doctors appealed to the community they serve, asking the residents to believe the doctors who have taken care of them for years.
"If you identify with one of these doctors up here, we've cared for your family and you've listened to us then, the time really is now [to get vaccinated],"  the organizer of the event, neurologist Jennifer Buczyner, said.
The gathering was made up of a variety of medical professionals including neurologists, emergency room doctors, plastic surgeons, infectious diseases experts and others, according to the local outlet.
Florida has seen COVID-19 cases rising since July, Johns Hopkins University data shows, with the number of cases and hospitalizations spiking in August.
Florida and other states across the country have had health care resources strained as the delta variant has spread faster than previous COVID-19 strains.
The state has 53 percent of its population fully vaccinated against the virus but has still begun postponing elective surgeries again due to the rise in cases straining resources. . . .
More than 267,000 excess infants deaths were reported worldwide in 2020 due to economic fallout from COVID-19, study suggests
A new study looked at GDPs for 128 low- and lower middle-income countries and the infant mortality rate per 1,000 children
An excess 267,000 infant deaths were reported in 2020, which is 7% higher than the 248,000 fatalities initially projected last year
The highest number of estimated excess infant deaths were seen in India, which had a total of 99,642
Researchers say the economic fallout likely led to malnutrition, lack of ability to access healthcare services and poor quality of these services . . .
Hundreds of thousands of babies died last year due to the economic fallout from COVID-19, a new modeling study suggests.
Researchers from World Bank Group, a financial institution headquartered in Washington, DC, estimated that an extra 267,000 infant fatalities were reported n 2020 in low- and middle-income countries.
This is seven percent higher than the number of newborns that usually die in the course of a year. . . .
Because the results of mask wearing were so dismal for efficiently keeping aerosol build up down, AIP could draw no conclusion other than even low ventilation of a space out performs even the best masks being worn for the prevention of Covid-19.
"The results also suggest that, while higher ventilation capacities are required to fully mitigate aerosol build-up, even relatively low air-change rates (2h−1) lead to lower aerosol build-up compared to the best performing mask in an unventilated space."
David Joles, Star Tribune
Police and federal authorities investigated the early-morning explosion at the Dar Al Farooq Islamic Center in Bloomington in August 2017.
The militia leader who's facing life in prison for master­minding the bombing of a Minnesota mosque now identifies as a woman, according to court documents.
Emily Claire Hari — previously known as Michael Hari — is asking a judge to legally acknowledge her transgender identity. Hari, 50, says a combination of gender dysphoria and right-wing misinformation fueled her "inner conflict" during the time that she was convicted of bombing Dar Al-Farooq Islamic Center in Bloomington.
"She strongly desired making a full transition but knew she would be ostracized from everyone and everything she knew," Hari's defense attorney, Shannon Elkins, wrote in court documents. "Thus, as she formed a ragtag group of freedom fighters or militia men and spoke of missions to Cuba and Venezuela, Ms. Hari secretly looked up 'sex change,' 'transgender surgery,' and 'post-op transgender' on the Internet. As she purchased military fatigues for their 'missions' she also purchased dresses and female clothing for a planned trip to Bangkok, Thailand, for male-to-female surgery. She was living a double life."
Elkins cites these as factors in asking U.S. District Judge Donovan Frank to give Hari no more than a 30-year prison sentence — the mandatory minimum for Hari's conviction — and not the life term sought by prosecutors. She has also asked for an amended prison placement based on her transgender identity, but the details of the request are under seal. Elkins could not be reached for comment.
In December, a jury found Hari, of Clarence, Ill., guilty on civil rights and hate crimes charges related to bombing the mosque. Throughout the 2 ½-week trial in St. Paul, prosecutors for Minnesota's U.S. Attorney's Office described Hari as a hater of Islam and immigrants who viewed both as threats to American culture. After the 2016 election of Donald Trump, Hari bid on a federal government contract to build the U.S.-Mexico border wall, which Hari viewed as a symbol of protecting American values. Hari later graduated to violent action, manipulating uneducated and financially vulnerable men from Hari's rural community to help "harass the untouchables."
The list of targets included the Dar Al-Farooq Islamic Center in Bloomington, which Hari told acolytes served as a training and recruiting ground for ISIS. . . .
The United Nations high commissioner for human rights announced on Tuesday she obtained "credible reports" of serious human rights violations, including "summary executions," by Taliban terrorists in Afghanistan.
Michelle Bachelet didn't provide additional details on the findings while speaking at an emergency meeting with the UN Human Rights Council, but she urged members of the council to set up a mechanism to closely monitor the actions of the Taliban.
"At this critical moment, the people of Afghanistan look to the Human Rights Council to defend and protect their rights," Bachelet said.
"I urge this Council to take bold and vigorous action, commensurate with the gravity of this crisis, by establishing a dedicated mechanism to closely monitor the evolving human rights situation in Afghanistan," she added.
Those that faced execution include civilians and former Afghan security forces, according to the high commissioner, who noted that she will make a fuller written report on the allegations in March 2022. . . .
A civil liberties group has filed a lawsuit against South Carolina officials, asserting the state's ban on school mask mandates violates federal laws aimed at protecting the rights of disabled Americans.
South Carolina's legislature included a prohibition on school mask mandates in its budget, which it passed in June, and Molly Spearman, South Carolina's education superintendent, later told each school board that because of that the school districts were barred from requiring students or employees to wear the face coverings.
That order violated the rights of students with disabilities, including those with certain underlying medical conditions that increase their risk of contracting the virus that causes COVID-19, the American Civil Liberties Union (ACLU) argued in a complaint lodged this week.
More specifically, the barring of school mask mandates goes against the Americans with Disabilities Act and the Rehabilitation Act, the group said.
"Both federal disability rights laws prohibit outright exclusion, denial of equal access, or unnecessary segregation for students with disabilities in public education. Both laws also prohibit methods of administration that defeat the fundamental goals of public schools, that is, to provide an education. Finally, both federal disability rights laws impose affirmative obligations on covered entities to proactively provide reasonable modifications or reasonable accommodations to ensure that individuals with disabilities have an equal opportunity to benefit from their public education," their lawsuit stated.
The group noted that the Centers for Disease Control and Prevention (CDC) recommends masking in schools, even though many other countries have forgone masking children because they're at low-risk of contracting serious cases of COVID-19. They cited a collaborative that said recently that data from 100 school districts in North Carolina experienced low COVID-19 transmission when masking was in place.
"This finding strengthens CDC's claim that 'when teachers, staff, and students consistently and correctly wear a mask, they protect others as well as themselves,'" the suit stated.
COVID-19 is the disease caused by the CCP (Chinese Communist Party) virus. . . .
The campaign for Virginia GOP nominee for governor Glenn Youngkin is taking aim at Democrat rival Terry McAuliffe for recently suggesting the only way for the country to finally beat back COVID-19 is to "make it hard" for unvaccinated Americans to fly on airplane and enter a movie theatre.
"We have 93 million Americans today that are not vaccinated," McAuliffe said a conference earlier this month in Las Vegas. "And we need to do everything that we possibly can. I tell my private businesses all the time, 'I hope you mandate vaccine for people coming in.'
"Until we make it hard for people to get on planes or go to movie theaters, people just aren't going to do it. We're not going door to door right, but you make life difficult."
Team Youngkin tweeted a video taken from a panel discussion at the event, hosted by the company HIMSS21.
(Washington, DC) – Judicial Watch announced today that a federal court ruled its lawsuit can proceed against Colorado officials to force a cleanup of the state's voter rolls.
Judicial Watch filed the lawsuit October 5, 2020, in the U.S. District Court for the District of Colorado on behalf of itself and three residents of Colorado against Jena Griswold, Colorado Secretary of State, and the State of Colorado for failing to clean the state's voter rolls as required by the National Voter Registration Act of 1993 (NVRA).
The court's recent ruling to allow Judicial Watch's claims to proceed came after Colorado's motion to dismiss the case, which the court denied in all key respects.
The court ruled that the individual plaintiffs have standing to sue based on the fact that "noncompliance with the NVRA undermines the individual plaintiffs' confidence in the integrity of the electoral process and discourages their participation [in elections]."
In his ruling, Chief District Judge Philip A. Brimmer also ruled that Judicial Watch's allegations about Colorado's voting lists were enough to allow the lawsuit to proceed:
[Judicial Watch's] claims that the Secretary is not complying with the NVRA are based on public records and statistical analysis. Plaintiffs insist that they have shown not only high registration rates, which they claim courts have found indicative of an NVRA violation, but also that the Secretary sends too few Confirmation Notices, removes too few registrants, and has too high a number of inactive voters on the rolls. . . . [T]he Court finds that plaintiffs have met their burden and have plausibly alleged that Colorado's list maintenance program does not comply with the NVRA.
In its lawsuit against Colorado Judicial Watch argues:
A 2019 study showed that 40 of Colorado's 64 counties had voter registration rates exceeding 100% of the eligible citizen voting-age population. The share of Colorado counties with registration rates exceeding 100% was the highest in the nation.
Data Colorado itself provided to the federal Election Assistance Commission (EAC) showed that Colorado was lagging in the processing and removal of certain classes of ineligible registrations belonging to those who had moved out of state.
In the last two years, 60 of Colorado's 64 counties had a higher percentage of inactive registrations than the national median.
In eight Colorado counties, more than one in six registrations belonged to an inactive voter.
Judicial Watch notes that registration rates over 100%, poor processing of out-of-date registrations, and high levels of inactive registrations "indicate an ongoing, systemic problem with Colorado's voter list maintenance efforts." Colorado's "failure to comply with their … voter list maintenance obligations" injures lawfully registered voters by "undermining their confidence in the integrity of the electoral process, discouraging their participation in the democratic process, and instilling in them the fear that their legitimate votes will be nullified or diluted."
Judicial Watch has asked the court to declare that Colorado and its Secretary of State are violating the NVRA and to order them to "develop and implement a general program that makes a reasonable effort to remove the registrations of ineligible registrants from the voter rolls in Colorado …"
"Dirty voting rolls can mean dirty elections. And this court victory highlights how Colorado citizens and voters have a right to expect that the state's voting rolls are reasonably kept up to date, as federal law requires," said Judicial Watch President Tom Fitton.
Judicial Watch is a national leader for cleaner elections.
In 2020, Judicial Watch also sued North Carolina and Pennsylvania for failing to clean their voter rolls.
In 2018, the Supreme Court upheld a voter-roll cleanup program that resulted from a Judicial Watch settlement of a federal lawsuit with Ohio. California settled a federal lawsuit with Judicial Watch and in 2019 began the process of removing up to 1.6 million inactive names from Los Angeles County's voter rolls.
Kentucky also began a cleanup of hundreds of thousands of old registrations after it entered into a consent decree to end another Judicial Watch lawsuit. In September of last year, the U.S. District Court for the Eastern District of Kentucky agreed to extend the consent decree through 2025 after finding that that Kentucky's former Democrat Secretary of State Alison Lundergan Grime breached its terms by delaying sending out voter notices, which allowed the names of people who have died or moved away to remain on the Commonwealth's voter rolls.
In September 2020, Judicial Watch filed a lawsuit on behalf of the Illinois Conservative Union (ICU) and three of its officers, after Illinois state officials refused to allow them to obtain a copy of the state's voter registration database. In June 2021, a federal court ruled the lawsuit could proceed.
In October 2020, Judicial Watch released a study that found 353 counties nationwide that had more voter registrations than citizens old enough to vote, i.e., counties where registration rates exceed 100%. These counties combined had about 1.8 million registrations over the 100%-registered mark.
Judicial Watch's 2019 study found 378 counties nationwide that had more voter registrations than citizens old enough to vote, i.e., counties where registration rates exceed 100%. These 378 counties combined had about 2.5 million registrations over the 100%-registered mark.
Judicial Watch Attorney Robert Popper is the director of Judicial Watch's clean elections initiative.  Judicial Watch is assisted by John Zakhem of Jackson Kelly PLLC in Denver, Colorado. . . .
"So she's had this cascade of events. And she's surrounded by friends, family, social contacts that all believe that the vaccines are fully safe and she must be crazy. It can't possibly be that there is any relationship between vaccine acceptance, uptake, and her symptoms. So let's say this person goes on Facebook and joins the Facebook group that's been created for people that have had, believe they've had symptoms that have been triggered by vaccines. So there's a group there and they build up to a hundred, one hundred and fifty thousand people. Facebook deletes them. The practical implication is, for this cohort of people, who believe they've had post vaccination syndrome, whether or not they did, they're getting all kinds of social messaging from the top of the government all the way down. . . . They're not even able to communicate on social media with others and they're all isolated, of course, to discuss what their symptoms are as opposed to somebody else's symptoms. It is the ultimate gaslighting."
As of August 13, 2021, there have been 595,622 cases reported of adverse effects of taking the Covid-19 mRNA shot. These are only the ones where the connections seems strong enough to report to VAERS. Including 'masked' adverse reactions, where other conditions in a patient masks the fact that it was the mRNA 'vaccine' that caused an adverse reaction would make all of these numbers even higher. Here is the breakdown of the data:
High-Level Summary
COVID19 vaccines (Dec'2020 – present)
All other vaccines 1990-present
US Data Only
COVID19 vaccines (Dec'2020 – present)
US Data Only
All other vaccines 1990-present
Number of Adverse Reactions
595,622
814,322
464,769
714,030
Number of Life-Threatening Events
13,811
13,421
7,765
9,571
Number of Hospitalizations
54,142
77,834
27,440
37,712
Number of Deaths
13,068*
8,871
6,018
5,006
# of Permanent Disabilities after vaccination
17,228
19,074
6,868
12,007
Number of Office Visits
98,760
42,270
92,567
40,995
# of Emergency Room/Department Visits
72,643
208,963
63,302
200,044
# of Birth Defects after vaccination
376
137
266
88
While many U.S. policy makers are suggesting that states return to lockdowns and impose vaccine or mask mandates to engage in everyday life as new coronavirus variants surface, Sweden's population of 10.3 million fared better than expected after implementing no lockdowns over the last year.
In April of last year, Björn Olsen, professor of infectious medicine at the University of Uppsala, issued a report suggesting that if lockdowns weren't implemented a "tragedy" would soon befall Sweden.
An Imperial College model suggested that 85,000 people would die without a lockdown, and an Uppsala University team projected that 40,000 people would die from COVID-19 by May 1, 2020 and nearly 100,000 by June.
But by May, Sweden reported roughly six deaths for every one million people, according to the Financial Times, with 48.9% of its initial coronavirus deaths taking place in nursing homes, according to an analysis by the Swedish Public Health Agency.
More than a year later, Sweden recorded 1.1 million coronavirus cases with 1.07 million people having recovered from the virus, and 14,620 coronavirus-linked deaths, according to woldometers.info as of Aug. 8, 2021.
Of the currently 12,248 people who have tested positive for COVID-19, 12, 219 are experiencing mild symptoms (99.8%) and 29 (0.2%) are in serious or critical condition, according to woldometers.info.
While the Financial Times warned that Sweden wouldn't likely see an economic benefit from its no-lockdown approach, in May 2020, Sweden fared better than expected. According to an analysis by Nordetrade.com: "Covid-19 has had a rather limited impact on [Sweden's] economy compared with most other European countries. Softer preventative restrictions against Covid-19 earlier in the year and a strong recovery in the third quarter contained the GDP contraction."
With the rise of the so-called Delta variant, Sweden has held fast in not imposing a lockdown or a mask mandate, having lifted its last face covering requirement on public transit July 1. Still, its population had a total of eight coronavirus-related deaths in July, or an average of 0.26 coronavirus-linked deaths a day. Daily hospitalizations were also close to zero in July, with between zero and two COVID-19 cases requiring hospital treatment nationwide.
Sweden's numbers are considerably lower compared to 74 and 329 coronavirus-related daily fatalities in the U.K. and U.S., respectively, over the same period. . . .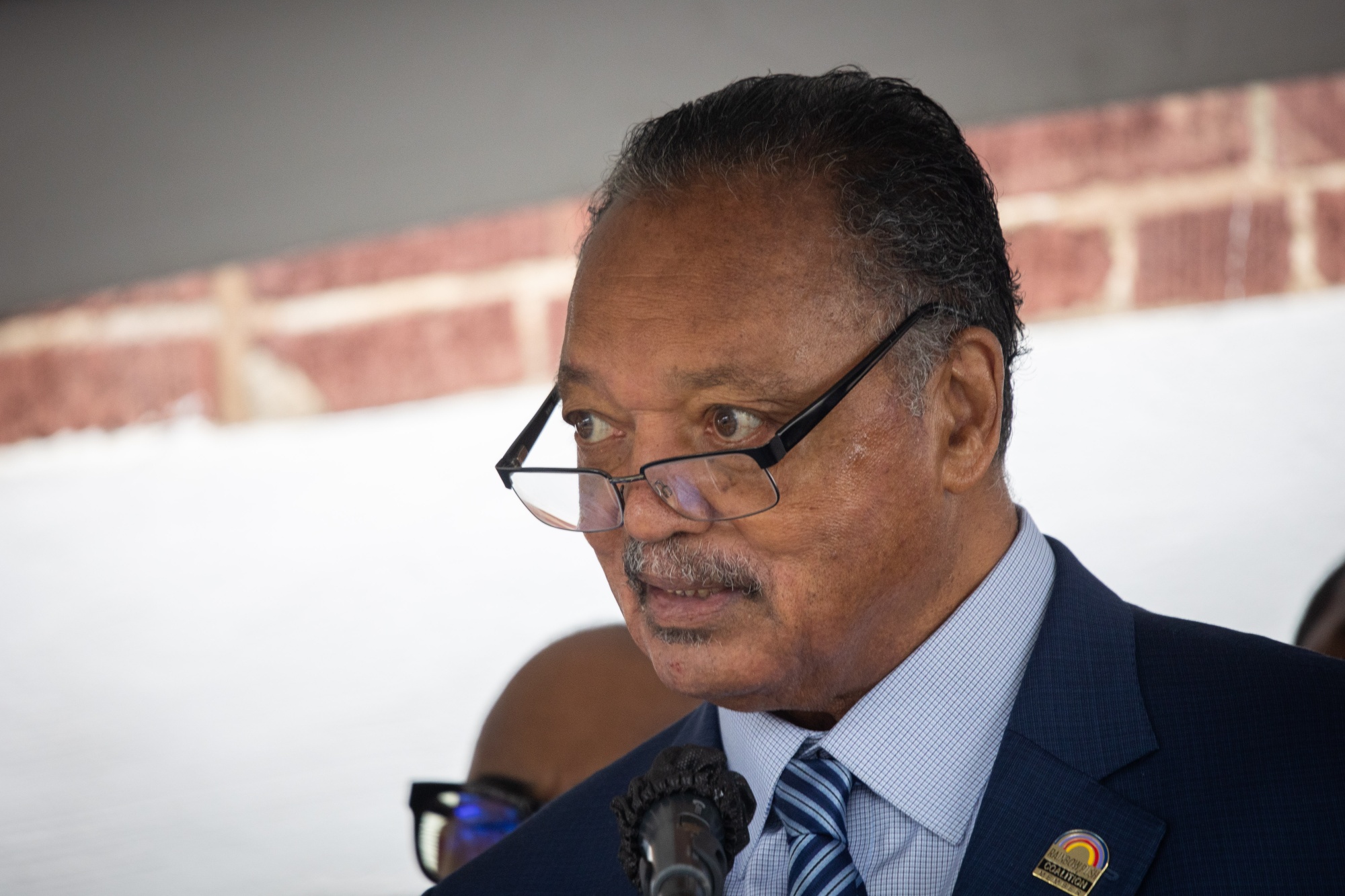 Chicago (AP) — Civil rights leader the Rev. Jesse Jackson and his wife, Jacqueline, remained hospitalized Monday after testing positive for COVID-19, family members said.
Jesse Jackson, 79, has been fully vaccinated, receiving his first shot in January at a public event where he urged others to do the same. But Jacqueline Jackson, 77, has not been vaccinated, according to longtime family spokesman Frank Watkins. He declined to elaborate Monday.
The couple, married nearly 60 years, were admitted to Northwestern Memorial Hospital, family members announced Saturday, with their age as a factor. A day later, their son Jonathan Jackson said both parents were resting comfortably at the hospital and "responding positively to their treatments."
"The status of my parents has not changed," Jonathan Jackson said in a Monday statement. "We are ever mindful that COVID-19 is a serious disease and we ask that you continue in prayer for my parents, as we remain prayerful for yours." . . .
In this episode of Counterculture, "Gun Control and COVID-19," host Danielle D'Souza Gill explores American freedoms that are being taken away by our government little by little. She also delves into how COVID-19 and gun control are linked together. This video gives us vital information about how the government and Democrats in particular want to take our freedoms and how we can preserve them.
In a fable about a frog that is put into a pot of hot water, once the frog hits the hot water, it immediately jumps out. However, if the water is lukewarm and slowly heated to boiling, the frog will stay in the water, not realizing what is happening until it is too late. A similar situation is happening in our country, with one thing after another being taken away or restricted.
COVID-19
As COVID-19 has swept through our country, it has been used as a reason to impose more and more restrictions on citizens and businesses—all done under the guise of "public safety."
Masks: For over a year now, we have been wearing masks. In some places, especially states that are primarily Democratic, there are mandates requiring them in stores, theaters, airports, and even some schools. It may be some time yet before we no longer are required to wear masks.
Lockdowns: In many states, lockdowns were implemented, making citizens stay inside their homes. Events that were planned, like funerals and weddings, had to be canceled and rescheduled for a later date. Many concerts and sporting events were also canceled. The sick and elderly also suffered countless days of loneliness with no visitors allowed.
Shutdowns: In 2020, many businesses were forced to shut down or the restrictions were so severe that they were no longer able to stay in business. Many small business owners lost their whole livelihoods. Any business not deemed "essential" by the government suffered this fate. Some churches were even closed.
Vaccinations: President Joe Biden and his administration are pushing for everyone to be subject to mandatory vaccinations. If this is put into place, citizens may be required to show a "vaccination passport" to travel or enter certain places and even some states.
Just because citizens are forced to live under these restrictions doesn't mean that members of the government lead by example. The host gives a good example of this. Former President Barack Obama had a big birthday bash in Martha's Vineyard and did not follow social distancing protocols or masks. Several celebrities were in attendance and two who posted pictures with Obama, who was not wearing a facemask, were asked to take down their posts after he came under criticism. Definitely a "do as I say, not as I do" situation. Another example is when salons were shut down in the state of California, Nancy Pelosi was able to find a salon to get her hair done.
So, one might ask what does the Second Amendment have to do with COVID-19? Gill explains that as the government takes away more and more freedoms, there is no way to tell when it will stop, and Democrats have had the 2nd Amendment in their sights for quite some time. Every time rights are taken away "for our own good," it always ends up giving the government more power. . . .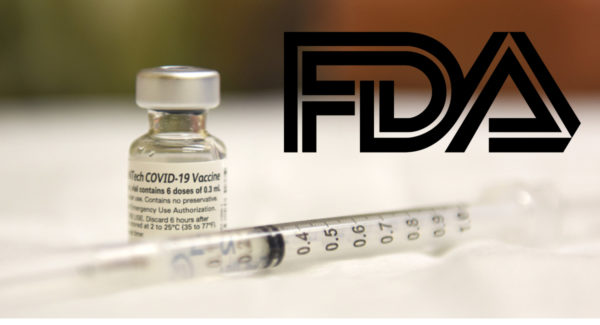 The Food and Drug Administration (FDA) on Monday granted full approval for the Pfizer-BioNTech COVID-19 vaccine, opening the door for vaccine mandates across the US.
This comes just days after the Director of the Center for Disease Control (CDC) Rochelle Walensky said that COVID-19 "vaccine effectiveness against SARS-CoV-2 is waning," adding that those who were "vaccinated early" are at an "increased risk of severe disease."
The FDA has fully approved the Pfizer coronavirus vaccine for people ages 16 and older, paving the way for vaccine mandate policies, according to mainstream media reports. "While this and other vaccines have met the FDA's rigorous, scientific standards for emergency use authorization, as the first FDA-approved COVID-19 vaccine, the public can be very confident that this vaccine meets the high standards for safety, effectiveness, and manufacturing quality the FDA requires of an approved product," said Acting FDA Commissioner Janet Woodcock in an FDA news release. The Pfizer vaccine will now be marketed as "Comirnaty" (koe-mir'-na-tee). (READ MORE: Tennessee Woman Left Paralyzed And Unable To Walk After Taking Pfizer Vaccine)
CNN: Full approval of the Pfizer-BioNTech #COVID19 vaccine opens the door for more vaccination-only mandates throughout the U.S.pic.twitter.com/makGPUX9El

— Disclose.tv (@disclosetv) August 23, 2021
"The FDA and Centers for Disease Control and Prevention have monitoring systems in place to ensure that any safety concerns continue to be identified and evaluated in a timely manner. In addition, the FDA is requiring the company to conduct postmarketing studies to further assess the risks of myocarditis and pericarditis following vaccination with Comirnaty. These studies will include an evaluation of long-term outcomes among individuals who develop myocarditis following vaccination with Comirnaty. In addition, although not FDA requirements, the company has committed to additional post-marketing safety studies, including conducting a pregnancy registry study to evaluate pregnancy and infant outcomes after receipt of Comirnaty during pregnancy," the release states. (READ MORE: CNN Shocked When NFL Legend Brett Favre Expresses Skepticism Toward COVID Vaccines)
The FDA approval of the Pfizer vaccine comes just days after the Director of the CDC admitted that the effectiveness of the COVID-19 vaccines are "waning," confirming earlier reports by National File. "We are seeing concerning evidence of waning vaccine effectiveness over time and against the Delta variant," Rochelle Walensky said during a White House Press Briefing. "Reports from our international colleagues, including Israel, suggest increased risk of severe disease amongst those vaccinated early."
"Don't forget studies are coming out of the woodwork the the Pfizer 'vaccine' is less than 40% effective and the FDA just approved it today."
WASHINGTON, Aug 20 (Reuters) – The FBI has found scant evidence that the Jan. 6 attack on the U.S. Capitol was the result of an organized plot to overturn the presidential election result, according to four current and former law enforcement officials.
Though federal officials have arrested more than 570 alleged participants, the FBI at this point believes the violence was not centrally coordinated by far-right groups or prominent supporters of then-President Donald Trump, according to the sources, who have been either directly involved in or briefed regularly on the wide-ranging investigations.
"Ninety to ninety-five percent of these are one-off cases," said a former senior law enforcement official with knowledge of the investigation. "Then you have five percent, maybe, of these militia groups that were more closely organized. But there was no grand scheme with Roger Stone and Alex Jones and all of these people to storm the Capitol and take hostages."
Stone, a veteran Republican operative and self-described "dirty trickster", and Jones, founder of a conspiracy-driven radio show and webcast, are both allies of Trump and had been involved in pro-Trump events in Washington on Jan. 5, the day before the riot.
FBI investigators did find that cells of protesters, including followers of the far-right Oath Keepers and Proud Boys groups, had aimed to break into the Capitol. But they found no evidence that the groups had serious plans about what to do if they made it inside, the sources said. . . .
Taliban suicide bombers marched during its military parade at Zabul, #Afghanistan today.
The bombers showed off their US-made weapons. Suicide bombers are also considered the special forces of the Taliban.
Today the Taliban have American Assault rifles with thermal sights and night vision goggles thanks to Joe Biden and his woke generals.
Watch suicide Bombers of #Taliban during its military parade at #Zabul, #Afghanistan today. They show off their #US made weapons. Suicide bombers are also considered the special forces of Taliban. Now they have American Assault rifles with thermal sights & night vision goggles! pic.twitter.com/niEl2A4f4c

— Babak Taghvaee – Μπάπακ Τακβαίε – بابک تقوایی (@BabakTaghvaee) August 20, 2021
In Kabul a Taliban commander showed off a fleet of US humvees captured by the Taliban or left behind by the woke US generals.
Watch one of the #Taliban's military commanders showing-off the #US Military equipment including tens of HMMWVs which they have now in their service in #Kabul, #Afghanistan's capital. pic.twitter.com/Zm7bVkBBOz

— Babak Taghvaee – Μπάπακ Τακβαίε – بابک تقوایی (@BabakTaghvaee) August 20, 2021
(Washington, DC) – Judicial Watch announced today the U.S. Capitol Police seeks to shut down a public records lawsuit for January 6 disturbance video and emails by arguing to a federal court that the requested are "not public records."
Judicial Watch filed the lawsuit in February 2021 under the common law right of access to public records after the Capitol Police refused to provide any records in response to a January 21, 2021, request for:
Email communications between the U.S. Capitol Police Executive Team and the Capitol Police Board concerning the security of the Capitol on January 6, 2021. The timeframe of this request is from January 1, 2021 through January 10, 2021.
Email communications of the Capitol Police Board with the Federal Bureau of Investigation, the U.S. Department of Justice, and the U.S. Department of Homeland Security concerning the security of the Capitol on January 6, 2021. The timeframe of this request is from January 1, 2021 through January 10, 2021.
All video footage from within the Capitol between 12 pm and 9 pm on January 6, 2021.
Regarding withholding the videos, the Capitol Police told the court:
The USCP's camera security system, including footage recorded by it within the Capitol and sought by [Judicial Watch], is solely for national security and law enforcement purposes.

Access to video footage from the USCP's camera security system is limited to narrow circumstances and strictly controlled by USCP policy.

The USCP has not made any public disclosures of video footage from January 6 from its camera security system.

There are currently pending criminal investigations and prosecutions of individuals involved in the events at the U.S. Capitol on January 6, 2021.

There are currently pending congressional investigations into the events at the U.S. Capitol on January 6, 2021.
In its motion, the Capitol Police also argues the case should be closed because, among other assertions, even if the records Judicial Watch asks for are "public records," the USCP's interests in confidentiality "outweigh any public interest in those materials."
It also claims not to have access to many of the emails sought by Judicial Watch.
"To cut to the chase, the US Capitol Police is hiding a reported 14,000 hours of January 6 video from the American people to help Nancy Pelosi's abusive targeting of Trump supporters and other political opponents," said Judicial Watch President Tom Fitton. "Any other police department in America would be investigated and defunded for such abusive secrecy. The Pelosi Congress is in cover-up mode regarding January 6."
Judicial Watch is conducting an extensive investigation into the January 6 events in Washington, DC.
Earlier this month, Judicial Watch uncovered documents from Washington, DC's Office of the Chief Medical Examiner (OCME) related to Air Force veteran and San Diego native Ashli Babbitt. These documents reveal that OCME submitted a request for permission to cremate Babbitt only two days after taking custody of her body and that due to the "high profile nature" of Babbitt's case, Deputy Chief Medical Examiner Francisco Diaz requested that a secure electronic file with limited access be created for Babbitt's records. Additionally, Babbitt's fingerprints were emailed to a person supposedly working for the DC government, which resulted in Microsoft "undeliverable" messages written in Chinese characters being returned.
In July, Judicial Watch filed a FOIA lawsuit against the DOJ for records of communication between the FBI and several financial institutions about the reported transfer of financial transactions made by people in DC, Maryland and Virginia on January 5 and January 6, 2021. The FBI refused to confirm or deny any such records exist. Also in July, Judicial Watch filed a lawsuit against the U.S. Postal Service (USPS) for information relating to the tracking and collecting of Americans' social media posts through its Internet Covert Operations Program (iCOP).
In May, Judicial Watch sued both the Department of the Interior and the Department of Defense for records regarding the deployment of armed forces around the Capitol complex in Washington, D.C., in January and February of 2021.
In March, Judicial Watch sued the District of Columbia for the autopsy of Capitol Police Officer Brian Sicknick and related records. Pressure from this lawsuit helped lead to the disclosure that Capitol Police Officer Brian Sicknick died of natural causes. Also in March, Judicial Watch filed a FOIA lawsuit against the U.S. Department of Defense for records about House Speaker Nancy Pelosi's January 8, 2021, telephone call with Chairman of the Joint Chiefs of Staff Mark Milley. . . .
More than three centuries after being tarnished by the hysteria of the Salem witch trials, a Massachusetts woman convicted of witchcraft could finally receive a pardon from the state because of the lobbying efforts of an unlikely constituency: an eighth-grade civics class.
The woman, Elizabeth Johnson Jr., who lived in what is now North Andover, Mass., was one of 28 members of her extended family who faced allegations of witchcraft in 1692, according to historians. She was born around 1670 and may have been mentally disabled.
She was sentenced to death in 1693 after she confessed to being a witch, only to be granted a reprieve by the governor of Massachusetts at the time. She died in 1747, at the age of about 77.
But in contrast with a vast majority of other people who were wrongfully convicted and carried the stigma associated with the witch trials long after their deaths, Johnson had no known descendants to try to clear her name.
That's why a group of middle school students from North Andover decided last year to take up her cause, pressing their state senator to introduce legislation that they helped craft and that would exonerate Johnson, who never married and had no children.
"To right a wrong, it's worth doing," Carrie LaPierre, the teacher of the eighth-grade civics class at North Andover Middle School, said on Thursday.
As part of their civics education, Ms. LaPierre said, the students are taught about acceptance.
"It's something we talk a lot about: identity and stereotypes and respecting people who are different than you," she said.
At least 172 people from Salem and surrounding towns, which include what is now North Andover, were accused of witchcraft in 1692 as part of a Puritanical inquisition that was rooted in paranoia and xenophobia, according to historians. . . .
Minneapolis (AP) — The embattled leader of the Minnesota Republican Party has been forced to resign following accusations that she ran a "morally bankrupt" operation that was rife with verbal abuse, intimidation and sexual misconduct.
Jennifer Carnahan initially resisted calls to resign, saying she had no knowledge of sex-trafficking allegations against a prominent donor and a local college Republican chapter leader. She said a "mob mentality came out in this way to defame, tarnish and attempt to ruin my personal and professional reputation."
Late Thursday, the party's 15-member board voted 8-7 to give Carnahan three months salary, about $38,000. Carnahan cast the deciding vote on her severance.
The board also approved investigations into the party's finances and human resources protocols.
"It has been the honor of a lifetime to serve as chairwoman for the Republican Party of Minnesota," Carnahan said in a statement after the vote. "However, I signed up for this party to help us elect Republicans and I want to ensure that we can continue to do that." . . . .
As Afghanistan continues its descent into chaos, prominent media figures are beginning to have doubts after supporting President Joe Biden (or at least strongly opposing Trump) during the 2020 election.
In an Instagram post on Thursday, Meghan McCain, former co-host of The View, said she felt "physically ill" over what has happened in Afghanistan and declared that President Biden is "unfit to lead." Though Meghan McCain has not yet said for whom she cast her vote in the 2020 election, she virulently opposed former President Donald Trump on the basis of character, often spoke fondly of Biden throughout the election cycle, said she felt "relieved" upon Biden's victory, and supported Trump's impeachment.
"I have been physically ill, more depressed than I have been since the beginning stages of the pandemic and filled nothing short of pure rage and anger since the calamity of a 'pull out' which will be seen as one of the greatest foreign policy catastrophes of my lifetime," McCain said in her Instagram post on Thursday. . . .
Nearly 20 midshipmen were separated after a Naval Academy investigation found they cheated on a December 2020 physics exam.
Superintendent Vice Adm. Sean Buck initiated an investigation into the General Physics I final after being made aware that midshipmen possibly used outside sources, including visiting websites, during their online exam, according to a press release from the academy. Midshipmen also used an anonymous chat platform to discuss the exam after.
There were 653 midshipmen who took the General Physics I exam, mostly in their second year at the academy, according to the release. Of the 653, 105 midshipmen were investigated and went through the academy's honor system. . . .
Philadelphia's mayor will not try to bring in the National Guard to help deal with rising crime in the city.
"The National Guard is traditionally not an urban police department. We used the National Guard in the civil unrest period to secure areas that needed to be secured from looting and burning, and it freed up the police to do other things," Philadelphia Mayor Jim Kenney told reporters during a press conference this week.
"But to send in the National Guard and a troop carrier into a neighborhood in Philadelphia, to me, is not respectful to that neighborhood, number one. Number two, they are not capable or trained to do urban policing, or do policing of any kind," he added.
Kenney, a Democrat, would have to ask Pennsylvania Gov. Tom Wolf, another Democrat, to order the Guard to Philadelphia, unless Wolf made the order without Kenney's support.
Wolf, who activated the Guard to help deal with potential unrest in April as jurors prepared to announce the verdict in the trial of former Minneapolis police officer Derek Chauvin, could not be reached.
Murders have spiked in Philadelphia this year, part of a crime wave that stretches back in many major U.S. cities to early 2020.
The 340 homicides recorded through Aug. 18 is a jump of 20 percent from the same time period, according to city data. . . .
The Florida board of education threatened this week to penalize local school board members and officials in Broward and Alachua counties following their decisions to require students to don face masks at school.
The threats, however, did not appear to deter the Miami-Dade schools district, or the Hillsborough County district, which includes Tampa and Palm Beach County, from mandating similar masking rules this week.
"Over the week, I've spoken with employees and their relatives, begging me to do the right thing," said Miami-Dade public school Superintendent Alberto Carvalho.
Earlier this month, GOP Gov. Ron DeSantis ordered Florida school districts to give parents the power to opt out of masking requirements for their children. He is also making available private school voucher applications for parents whose children feel "bullied" or otherwise victimized by mask mandates.
The Hillsborough County Public School board had an emotional meeting Wednesday, during which it was decided, by a vote of 5-2, that mask opt-outs would be limited to students with medical exemptions.
The meeting featured masked parents, some of them evidently health care workers, arguing with unmasked parents, some of whom wore "Freedom Fighter" T-shirts.
The Miami-Dade and Hillsborough districts are both arguing that their mandates comply with state health regulations and DeSantis's order. But the state board of education does not see it that way. . . .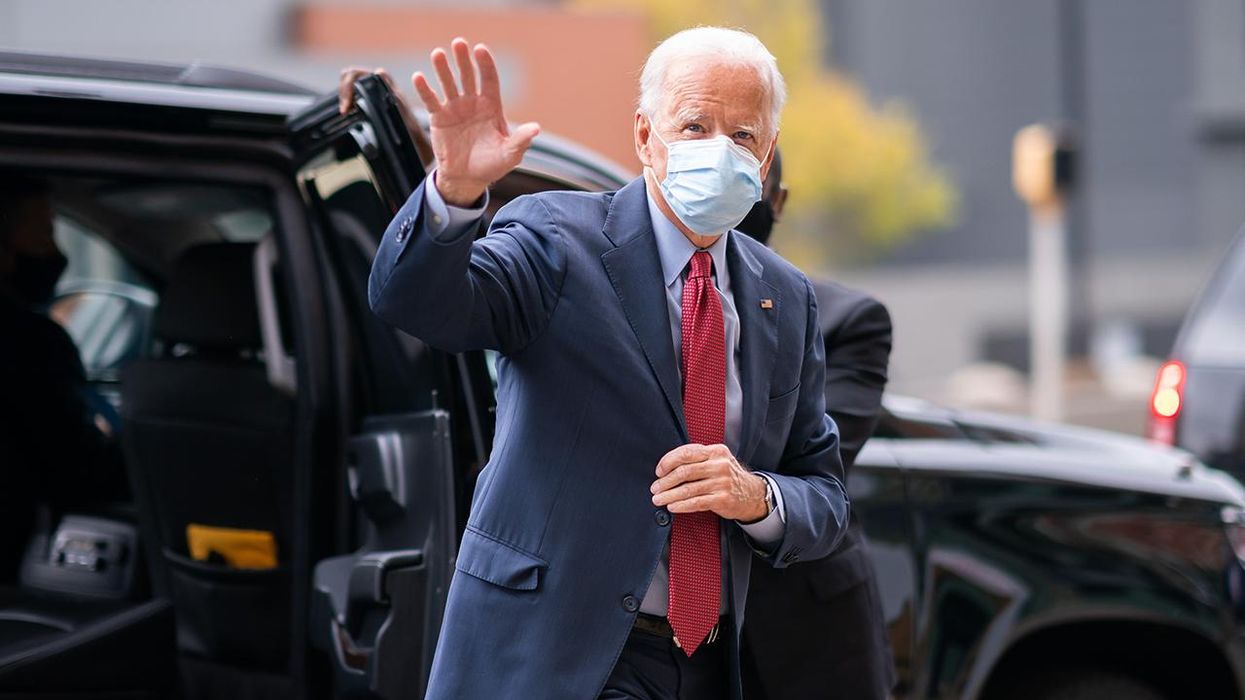 Joe Biden, the most popular president in the history of history, is scheduled to give a "press" conference at 1:00 on Friday. Whether or not reporters are allowed to ask questions or whether Joe Biden will turn his back and walk away while people yell at him for a third time is anyone's guess. To the untrained eye, it looks like gross incompetence at best. Or the fact that there is something seriously wrong with President Puddingbrain at worst. Turns out, it is actually brilliantly crafted strategy! According to Reuters, the White House plan is to keep avoiding the press and lying to the American people, figuring we'll forget about it in a few weeks.
Yes. Joe Biden choking on an interview they set up with a patsy? Where he doesn't know what day it is, snaps when asked about people falling off of airplanes, and LITERALLY knocks on wood that no one has been killed while he was speaking? Meh. The White House is hoping we all forget about it by August 31. We'll take the "what if this was Donald Trump" as implied.
They expect the Afghanistan story to recede from the headlines, replaced by the resurgence in COVID-19 cases, the economic recovery and other issues, people familiar with the matter said.
Got it. So, to distract from the war in Afghanistan, Biden is going to declare war against Ron DeSantis and Greg Abbott. Hoping the American people will focus more on that and NOT Joe Biden's incompetence.
Let's take a look at what's being reported this morning as news breaks that the White House is hoping you'll forget.
A source tells me, "Situation [in Afghanistan] is rapidly deteriorating… We've had Americans get beaten throughout the night." One of them, an American woman, was beaten "twice" even though she was carrying a U.S. passport.

Yesterday @PentagonPresSec said Americans are not being impeded as they travel to the Kabul airport, no Americans harmed. The Taliban agreed to let them evacuate. What I am hearing suggests otherwise. Americans have been injured and stopped from boarding planes.
Joe Biden and/or the people who control Joe Biden are hoping you'll forget this in two weeks. It's their strategy. That, and to try to hide Biden from the public as best they can until you do.
But, at least as of this writing, Biden is scheduled to give a "press" conference Friday afternoon. Three-to-one he doesn't take questions. Two-to-one if he does, they find a hack to make sure the first question is about Ron DeSantis. It's a push that if he does take questions, he winds up lashing out at a reporter. Most likely a female one. . . .
"What we're told is we have to all get vaccinated to reach herd immunity. That's the logic. The problem is that is a fallacy. . . What would herd immunity mean? It would mean that we have what is called sterilizing immunity, in some way. If we get infected, we don't spread it to somebody else. That means we're not producing virus and shedding virus. Just today the World Health Organization made an announcement, clear and unequivocal, you gotta start using masks because none of these 'vaccines' are preventing infection. They're preventing disease. They're not preventing transmission." – Dr. Robert Malone, Inventor of mRNA Vaccine Technology
A grim warning from Israel: Vaccination blunts, but does not defeat Delta
In Israel's COVID-19 wards, nearly 60 percent of the country's 514 patients hospitalized with severe or critical CCP (Chinese Communist Party) virus symptoms are fully vaccinated, according to an Aug. 16 report.
The figures were reported as doctors are continually learning which vaccinated patients are most vulnerable to severe illness, amid growing concerns about instances of the COVID-19 vaccines providing less protection against the worst forms of the disease.
"There are so many breakthrough infections that they dominate, and most of the hospitalized patients are actually vaccinated," said Uri Shalit, a bioinformatician at the Israel Institute of Technology, Science reported.
For the majority of patients experiencing breakthrough infections, about 87 percent were 60 or older and received two vaccine doses at least five months ago. The findings show that "breakthrough cases" are not a rare event as the term implies.
Noa Eliakim-Raz, the chief of the COVID-19 ward at Rabin Medical Centre in Petach Tikva, said the majority of hospitalized vaccinated patients are unhealthy, immobile and already required nursing care prior to infection.
Israel is among the world's highest vaccination levels, with some 5.4 million people—or 78 percent of those 12 and older—fully vaccinated. The vast majority received the Pfizer shot. The country is, however, showing one of the highest infection rates in the world, potentially a sign of waning vaccine immunity as the Delta variant of the CCP virus spreads. . . . .
UK's Covid cases rise again to 33,904 after 15% week-on-week jump – as hospitalisations and deaths creep upwards
It is the third consecutive day that the rolling seven-day average of daily coronavirus infections has risen
Meanwhile, hospitalisations and deaths are still creeping upwards, according to the Department of Health
Both measures lag weeks behind because of how long it can take for the infected to become severely ill
Another 111 fatalities were recorded today, up 6.7 per cent on last week, the Government figures showed
And 773 infected patients were admitted to hospital on August 14 – up 8.6 per cent on the previous Saturday
Britain's daily Covid cases are not showing any signs of slowing down yet, official figures suggested today.
Department of Health bosses posted another 33,904 positive tests, up 14.5 per cent on last Wednesday's figure of 29,612 — despite swabbing levels remaining flat.
It is the third consecutive day that the rolling seven-day average — which offers a more accurate picture over the true state of the crisis because daily counts can fluctuate heavily — has risen. . . . .
"How is the rollout going?
So far, more than 47 million people have had a first vaccine dose – nearly 90% of the adult population – and nearly 41 million – 77% of adults – have had both doses.
The number of first doses administered each day is now averaging about 39,000 – far below a peak of some 500,000 in mid-March.
An average of more than 160,000 second doses are now being given a day. The delivery of second doses had been accelerated in response to the emergence of the Delta variant, first identified in India." [Full BBC Report]
Yet, UK's Positivity rates continue to rise as 'vaccinations' rise. [The Daily Mail Article]
AUSTIN (Nexstar) — On Tuesday, the Supreme Court of Texas sided with Republican leadership in Texas, allowing for the arrest of absent House members going forward.
The opinion orders district courts to rescind their temporary restraining orders given to Texas House Democratic members who have broken quorum since July.
"The legal question before this Court concerns only whether the Texas Constitution gives the House of Representatives the authority to physically compel the attendance of absent members. We conclude that it does, and we therefore direct the district court to withdraw the TRO," the opinion, given by Justice Jimmy Blacklock, reads.
It comes a week after Speaker of the House Dade Phelan signed arrest warrants for 52 House Democrats still absent from the second special session of 2021.
The Texas Sergeant-at-Arms has been delivering civil arrest warrants to House Democrats' offices and some of their homes in attempt to achieve the quorum lawmakers need to advance legislation, but to date the House has still not had a quorum. . . .
Stunning new poll numbers from Rasmussen Reports suggest nearly 1 in 10 Democrats regret their vote in the 2020 Presidential election, with 12 percent of 'Moderates' saying the same, and 14 percent of Black Americans expressing regret. 
Furthermore, asked how people would vote if a presidential election were held today, just 37 percent said they would vote for Joe Biden, down from 45 percent who said they did. Forty-three percent said they would vote for Donald Trump.
The Rasmussen Reports numbers shine a new light on just how poorly Joe Biden has performed in his first few months as President of the United States. . . .
Biden hides at Camp David from his own failures, but he can't hide forever.
White House Press Secretary Jen Psaki cut short her vacation plans this week, and one of the first things she had to do was admit that she doesn't "have an exact time" for when Presidentish Joe Biden might return from Camp David.
"The president will return to the White House," Psaki told reporters at Tuesday's White House press conference. But apparently, she'll have to circle back on when that might be.
If I had to guess, Biden is busy getting new and/or longer plugs. Did you see the glare off the back of his scalp when he stormed away after his brief statement on Monday? There's a big burn-in spot on my TV from watching it.
ASIDE: I'm not making fun of Biden for being bald. I'm making fun of Biden's notorious vanity despite his average looks and comically obvious attempts to hide his age.
Later today, Biden is set to do a sitdown interview from the comfort of Camp David… with former Clinton operative and permanent Democrat-operative-with-a-byline, George  Stephanopoulos.
Expect  Stephanopoulos to do two things.
First, he actually will ask a pointed question or two. That's his style.
Second,  Stephanopoulos will nod his head along in virtual agreement with whatever mendaciously nonsensical goo pours forth from Biden's mouth. That's his style, too. . . .
Source: Jonathan Feldstein
This week, Jerusalem has been blanketed in smoke from wildfires that appear to have been started by terrorist arsonists. Because Israel is enduring a prolonged heatwave amid the dry summer, it has suffered an unprecedented and dangerous number of fires.  Most recently, Jerusalem and the surrounding area have been the victim of the blazes, with as many as 6000 acres burned, Israel's largest fire.  As of this writing, it seems that the blaze is under control. Since it typically doesn't rain in Israel between May and October, sometimes for longer, the potential remains for the Jerusalem fires to reignite, or for other fires to start. Igniting flames west of the city to be aided by the natural wind that blows in from the west of Israel's largest city is an arsonist's dream and a firefighter's nightmare.

For three days straight, more than a million Jerusalem residents and people living in suburbs endured choking smoke. There was a huge danger to people, wildlife, as well as property.  Homes and landmark businesses have burned down.

Entire communities were evacuated as the fires raged ever closer. There was even a threat, somewhat unimaginable, that Jerusalem's largest hospital in the historic Ein Kerem neighborhood was at risk of being evacuated.  Because of fierce determination and heroism of firefighters and security personnel, there was no loss of human life.

There's never been a time in recent memory that Jerusalem and its residents have been threatened like this.  This week, as some flames were put under control new new fires ignited.  The important thing was to put out the fires and protect people and property.  In Judaism, protection of and saving lives is the most important injunction. However, burning along with the land and the trees is the suspicion that terrorist arson may be involved.  That was also suspected in fires that took place earlier in the summer.  It will no doubt be investigated, but it's hard to prevent when a Palestinian Arab terrorist looks for new ways to cause harm.   Other fires in northern Israel this summer also threatened life and property. These were caused by Hezbollah's terrorist rockets fired from Lebanon landing in open areas. . . . .
Data on nearly 8 million T-Mobile customers was stolen by a hacker, the company said late Tuesday.
A preliminary analysis also signaled that information on just over 40 million additional people who applied for credit from T-Mobile was also stolen.
No phone numbers, account numbers, PINs, passwords, or financial information was compromised for most people, according to the company. However, the phone numbers, account PINS, and names of about 850,000 prepaid customers were exposed.
The discovery came after a hacker claimed in an online forum this month that they had stolen data from T-Mobile.
The company became aware of the claim and launched an investigation.
Cybersecurity experts tapped by T-Mobile identified an access point believed to be used by the hacker and closed it.
This week, experts verified that some data was accessed by hackers, and began coordinating with law enforcement.
"While our investigation is still underway and we continue to learn additional details, we have now been able to confirm that the data stolen from our systems did include some personal information," the company said.
The stolen data includes customer names, dates of birth, social security numbers, and driver's license information.
T-Mobile is now offering two years of free identity protection services and plans to publish a webpage soon that includes recommendations for what current, former, and prospective customers should do in the wake of the breach. . . .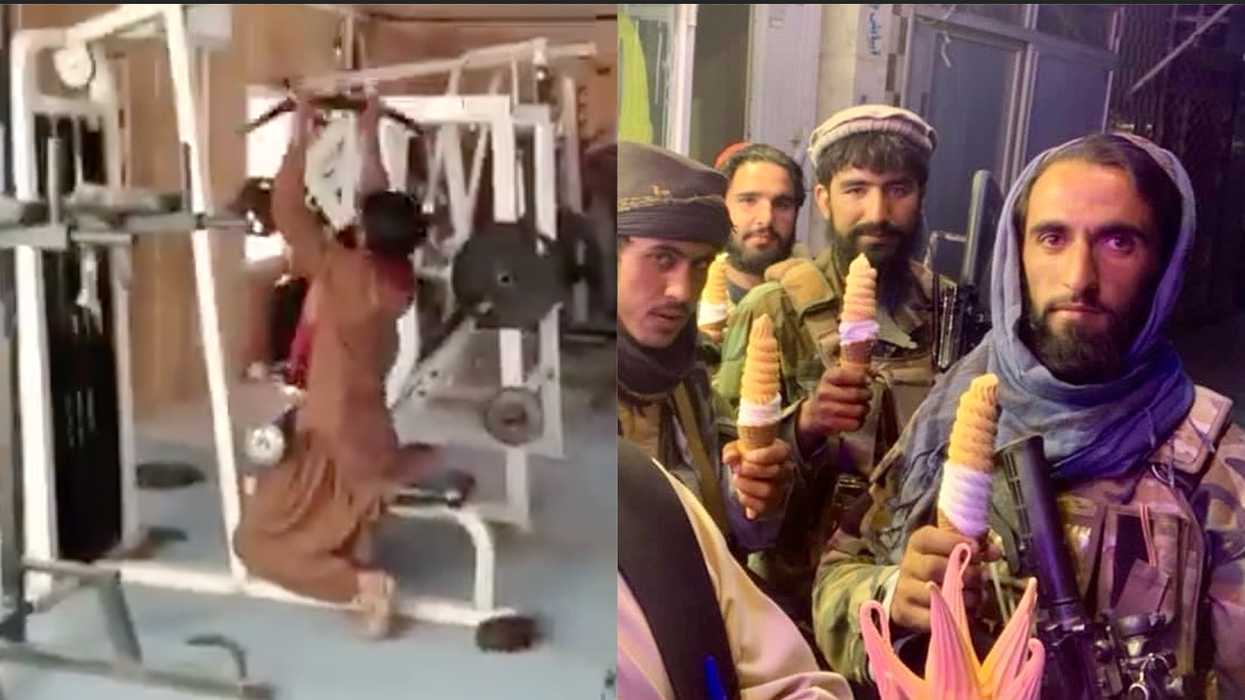 When you lose a fight, depending on how big of a dick your opponent is, you might get taunted for losing. Your opponent will rub it in your face just because they can. These tweets are a crotch chop to America and our incompetent president. (h/t Twitchy)
[via Google translate] elements"#طالبان They practice sports in Jim Hall at the Presidential Palace in #كابل
The gym tweet is not the "own" the Taliban think it is because they look ridiculous. For starters, it's a pathetic looking gym. You would think the presidential place would have more state of the art equipment. But also, using machines and ellipticals doesn't scream "look at how badass we are" like they think. If anything, they were just excited to be working out with something other than various-sized rocks.
The ice cream tweet is an obvious troll at both President Biden and the American media who stans Biden eating ice cream. A person with an ounce of self-awareness would look at this photo and realize it's what they look like when they ask Biden "one scoop or two." Instead, it will just make the press corps wonder if Biden is still making sure he's going out for a sundae in these troubling times.
Of course, while this is going on, images of bloodied Afghans contradict Taliban's claims of moderation:
Reports that Taliban fighters have beaten women and children at a checkpoint in Kabul emerged on Wednesday as the group attempted to consolidate its control after a rapid takeover of the country.
And also this:
To recap. Our president, besides being both incompetent and an embarrassment, is also a liar. And the Taliban is laughing at us.
But hey, at least there are no more mean Trump tweets. We've got that going for us. . . .
The Taliban are collecting weapons and ammunition from civilians in Kabul following their swift takeover of Afghanistan.
A Taliban official told Reuters that people no longer needed weapons for personal protection because "they can now feel safe" since the insurgents have taken over.
"We understand people kept weapons for personal safety. They can now feel safe," the official said.
"We are not here to harm innocent civilians."
The news came as reports emerged that a woman had been shot dead Tuesday for not wearing a burqa in public — after insurgents vowed to usher in a new "inclusive" era that honors "women's rights."
Taliban spokesman Zabihullah Mujahid said Tuesday they would honor women's rights within the highly restrictive Sharia law.
Mujahid also vowed to grant amnesty to Afghans who worked for the US and the Western-backed government, saying "nobody will go to their doors to ask why they helped." . . .
The 35-year-old struck two officers and almost hit a third on Friday in Englewood, police say.
A man has been charged with attempted murder after allegedly driving into two Chicago police officers, dragging one of them, Friday in Englewood on the South Side.
Jermaine Little, 35, was pulled over by police for a traffic violation around 7:30 p.m. in the 6300 block of South Michigan Avenue, Chicago police
Little then put the car in reverse and dragged one officer 40 feet before pinning the officer between the car and a viaduct, according to police and the Chicago Fire Department.
The officer fired at, but didn't hit, the driver, police said. The officer was hospitalized in good condition.
Police said another officer was hit and a third officer was nearly hit by the car.
Little allegedly drove off but was arrested Tuesday in the Gresham neighborhood. Police said they recovered a handgun.
Little, of South Shore, also faces a count of unauthorized use of a vehicle as a weapon and aggravated assault to an officer.
He was expected to appear in court later Wednesday. . . .
'Joe's leading lambs to slaughter': Trump tears into Biden for abandoning Afghans to the Taliban and says fall of Kabul was a 'coup of incompetent people' and makes the border 'look like baby food'
Trump attacked Biden's 'disaster' foreign policy in his second Fox interview within 12 hours and said Biden's bad decisions began 'when he was born'
The former president spoke with Fox Business's Maria Bartiromo on Wednesday
He said the Taliban are 'great negotiators' and 'naturally tough' but insisted Biden 'let them gain 19 steps out of 20' in their takeover of Afghanistan
He suggested that Biden should have bombed US military bases after leaving
In an interview with Sean Hannity, Trump said he told Mullah Baradar his village would be attacked if the Taliban failed to stick to a peace deal
He said the problem was not leaving Afghanistan but 'the way they withdrew'
And he condemned Afghan President Ashraf Ghani, said he had no faith in him and blasted: 'He spent all of this time wining and dining our senators'
It comes as Taliban turned their guns on Afghans trying to flee to Kabul airport
Trump has kept up a running commentary on Joe Biden's handling of the crisis. . . .
Florida Republican Sen. Marco Rubio on Tuesday called for the banning of Chinese video sharing platform TikTok after China acquired a stake and board seat in a subsidiary of the platform's parent company.
Rubio issued a statement demanding President Joe Biden block the app from U.S. mobile devices, citing the Chinese government's recent acquisition of a 1% stake and one of three board seats in Beijing ByteDance Technology, a subsidiary of TikTok parent company ByteDance. The subsidiary owns licenses to operate video-sharing platform Douyin and news service Toutiao within China.
"The Biden Administration can no longer pretend that TikTok is not beholden to the Chinese Communist Party," Rubio said. "President Biden must take immediate action to remove ByteDance and TikTok from the equation."
The Trump administration attempted to ban TikTok in August 2020, claiming China was using the app to illegally harvest user data, but the ban was never enforced due to several court orders. Biden repealed the ban in June 2021, instead directing the Commerce Department to evaluate the platform and determine whether it posed a national security or economic risk. . . .
The U.S. Centers for Disease Control and Prevention will launch a new outbreak analysis and forecast center, picking a group of outsiders from academia and the private sector to lead the new initiative.
The Center for Forecasting and Outbreak Analytics is meant to help predict how disease spreads and act on it in in real time. It will also be charged with improving the Atlanta-based agency's data tools, the CDC said in a statement. The goal is to have the center operational in 2022, said spokesman Ben Haynes.
Given the timing, the new center may end up focused as much on future outbreaks as on Covid-19, though the pandemic is almost certain to still be ongoing next year. The center's leaders include:
Marc Lipsitch, a Harvard University epidemiologist who will be the director of science
Dylan George, an executive with Ginkgo Bioworks Inc. and a former Obama administration official who will be director of operations
Caitlin Rivers, a Johns Hopkins University professor who has studied the U.S. Covid-19 response and will be associate director
Rebecca Kahn, a Harvard University researcher who will be the center's senior scientist . . . .
Health officials recommended people receive a booster shot eight months after their second dose of COVID-19 vaccine, 'to maximize protection.'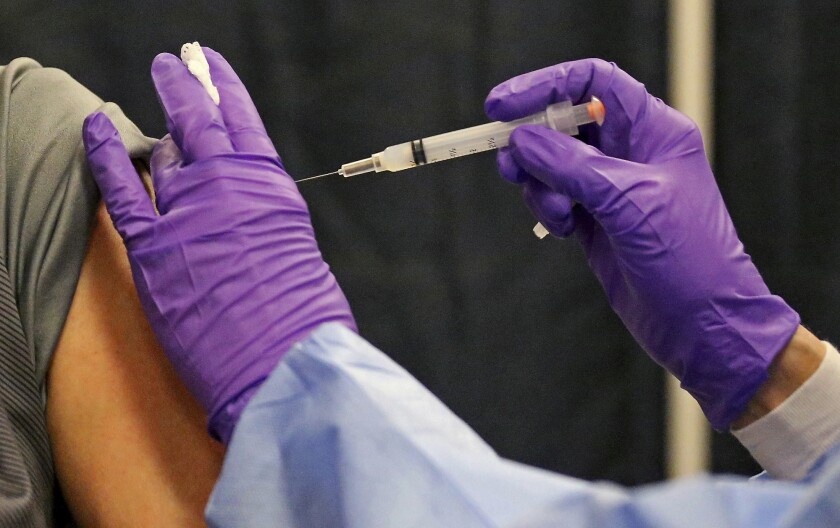 WASHINGTON — 
The Biden administration announced Wednesday it plans to soon begin offering booster shots to many people who have been fully inoculated against COVID-19 to enhance ebbing immunity.
"Based on our latest assessment, the current protection against severe disease, hospitalization and death could diminish in the months ahead, especially among people who are at higher risk or were vaccinated during the earlier phases of the vaccination rollout," according to a statement issued by Biden administration health officials. "For that reason, we conclude that a booster shot will be needed to maximize vaccine-induced protection and prolong its durability."
Pending an FDA evaluation of the effectiveness and safety of the boosters, the statement said, the Biden administration plans to begin rolling out such shots starting the week of Sept. 20 to people who have already received two doses of vaccines produced by Pfizer and Moderna. Health officials believe the best time to get such a booster is eight months after the second dose of those vaccines, the statement said.
The first to receive boosters will be those who got the earliest doses of the Pfizer and Moderna vaccines, a group that largely consists of healthcare workers and nursing home residents.
The statement added that health officials expect booster shots will also be needed for those who received the one-shot Johnson & Johnson vaccine. That vaccine did not roll out until March, and the statement said more data was needed to assess when those shots might be necessary. . . .
When Apple announced new technology that will check its US iCloud service for known child sexual abuse images, it was met with fierce criticism over worries that the feature could be abused for broad government surveillance. Faced with public resistance, Apple insisted that its technology can be held accountable.
"Security researchers are constantly able to introspect what's happening in Apple's [phone] software," Apple vice president Craig Federighi said in an interview with the Wall Street Journal. "So if any changes were made that were to expand the scope of this in some way—in a way that we had committed to not doing—there's verifiability, they can spot that that's happening."
Apple is suing a company that makes software to let security researchers do exactly that.
In 2019, Apple filed a lawsuit against Corellium, which lets security researchers cheaply and easily test mobile devices by emulating their software, rather than requiring them to access the physical devices. The software, which also emulates Android devices, is sometimes used to fix those problems—but it has also been used to sell or exploit the flaws.
In the lawsuit, Apple argued that Corellium violated its copyrights, enabled the sale of software exploits used for hacking, and shouldn't exist. The startup countered by saying that its use of Apple's code was a classic protected case of fair use. The two-year case was reportedly settled just last week—days after news of the company's CSAM technology became public.
On Monday, Corellium announced a $15,000 grant for a program it is specifically promoting as a way to look at iPhones under a microscope and hold Apple accountable. On Tuesday, Apple filed an appeal to continue the lawsuit.
In an interview with MIT Technology Review, Corellium's chief operating officer Matt Tait said that Federighi's comments do not match reality.
"That's a very cheap thing for Apple to say," he says. "There is a lot of heavy lifting happening in that statement."
"iOS is designed in a way that's actually very difficult for people to do inspection of system services."
He is not the only one disputing Apple's position.
"Apple is exaggerating a researcher's ability to examine the system as a whole," says David Thiel, chief technology officer at Stanford's Internet Observatory. Thiel, the author of a book called iOS Application Security, tweeted that the Californian company spends heavily to prevent the same thing it claims is possible.
"It requires a convoluted system of high-value exploits, dubiously sourced binaries, and outdated devices," he wrote. "Apple has spent vast sums specifically to prevent this and make such research difficult."
Surveillance accountability
If you wanted to see exactly how Apple's complex new tech works, you can't simply look inside the operating system on the iPhone that you just bought at the store. The company's "walled garden" approach to security has helped solve some fundamental problems, but it also means that the phone is designed to keep out visitors—whether they're wanted or not.
(Android phones, meanwhile, are fundamentally different. While iPhones are famously locked down black boxes, all you need to do to unlock Android is plug in a USB device, install developer tools, and gain the top-level root access.)
Apple's locked-down approach means researchers are left locked in a never-ending battle with the company to try and gain the level of insight they require.
There are a few ways that Apple and security researchers can potentially verify that no government is weaponizing the company's new child safety features, however.
Apple could hand over the code for review—though this is not something it has said it will do. Researchers can also try to reverse engineer the feature in a "static" manner—that is, without executing the actual programs in a live environment.
Realistically, however, all of those options have at least one major problem in common: They don't allow you to look at the code running live on an up-to-date iPhone to see how it actually works in the wild. Instead, these methods still rely on trust not merely that Apple is being open and honest, but also that it has written the code without any significant errors and oversights.
Another option would be to grant access to the system to members of Apple's security research device program in order to verify the company's statements. But that group, made up of researchers outside of Apple, is a highly exclusive, constrained program with so many rules on what researchers can say or do that it doesn't necessarily solve the problem of trust.
That leaves really only two options for researchers who want to peer inside iPhones for this kind of thing. First, hackers can jailbreak old iPhones using a zero-day vulnerability. That's difficult, expensive, and can be shut down with a security patch.
"Apple has spent a lot of money trying to prevent people from being able to jailbreak phones," Thiel explains. "They've specifically hired people from the jailbreaking community to make jailbreaking more difficult."
Or a researcher can use a virtual iPhone that can turn Apple's security features off. In practice, that means Corellium.
There are also limits as to what any security researcher will be able to observe, but a researcher might be able to spot if the scanning goes outside of photos being shared to iCloud.
However, if non-child abuse material makes it into the databases, that would be invisible to researchers. To address that question, Apple says it will require two separate child protection organizations in distinct jurisdictions to both have the same CSAM image in their own databases. But it offered few details about how that would work, who would run the databases, which jurisdictions would be involved, and what the ultimate sources of the database would be.
Thiel points out that the child abuse material problem that Apple is trying to solve is real.
"It's not a theoretical concern," Thiel says. "It's not something that people bring up just as an excuse to implement surveillance. It is an actual problem that is widespread and needs addressing. The solution is not like getting rid of these kinds of mechanisms. It's making them as impermeable as possible to future abuse."
But, says Corellium's Tait, Apple is trying to be simultaneously locked down and transparent.
"Apple is trying to have their cake and eat it too," says Tait, a former information security specialist for the British intelligence service GCHQ.
"With their left hand, they make jailbreaking difficult and sue companies like Corellium to prevent them from existing. Now with their right hand, they say, 'Oh, we built this really complicated system and it turns out that some people don't trust that Apple has done it honestly—but it's okay because any security researcher can go ahead and prove it to themselves.'"
"I'm sitting here thinking, what do you mean that you can just do this? You've engineered your system so that they can't. The only reason that people are able to do this kind of thing is despite you, not thanks to you."
Apple did not respond to a request for comment. . . .
"Governor Abbott is fully vaccinated against COVID-19, in good health, and currently experiencing no symptoms. Everyone that the Governor has been in close contact with today has been notified. Texas First Lady Cecilia Abbott tested negative."
January 26, 2021
To better understand immune memory of SARS-CoV-2, researchers led by Drs. Daniela Weiskopf, Alessandro Sette, and Shane Crotty from the La Jolla Institute for Immunology analyzed immune cells and antibodies from almost 200 people who had been exposed to SARS-CoV-2 and recovered.
Time since infection ranged from six days after symptom onset to eight months later. More than 40 participants had been recovered for more than six months before the study began. About 50 people provided blood samples at more than one time after infection.
The research was funded in part by NIH's National Institute of Allergy and Infectious Diseases (NIAID) and National Cancer Institute (NCI). Results were published on January 6, 2021, in Science.
The researchers found durable immune responses in the majority of people studied. Antibodies against the spike protein of SARS-CoV-2, which the virus uses to get inside cells, were found in 98% of participants one month after symptom onset. As seen in previous studies, the number of antibodies ranged widely between individuals. But, promisingly, their levels remained fairly stable over time, declining only modestly at 6 to 8 months after infection. . . .
[ NIH Article ]
Tesla chief Elon Musk expressed support for COVID-19 vaccines despite previously raising questions about their safety and saying he wouldn't get the jab himself.
The world's second-richest man tried to clear up his vaccine views on Twitter after drawing ire last month for his vocal skepticism about two-dose regimens.
"To be clear, I do support vaccines in general & covid vaccines specifically," Musk tweeted Wednesday. "The science is unequivocal."
The 49-year-old electric-car tycoon sparked controversy last month by saying there was "some debate" about the safety of the second of two shots people must get to complete their Pfizer or Moderna vaccinations.
Musk claimed there had been "quite a few negative reactions" to the second doses as he encouraged elderly and immunocompromised people to take the vaccines.
While allergic reactions to Pfizer's vaccine have been more frequent after the second dose than the first, they're still rare overall with just 4.5 incidents reported for every million doses administered, Centers for Disease Control and Prevention data show. . . .
20:48, 29 Sep 2020 | Updated: 21:12, 29 Sep 2020
ELON Musk called Bill Gates a "knucklehead" on Monday and insisted he won't take a coronavirus vaccine.
The 49-year-old SpaceX and Tesla CEO slammed his fellow billionaire and revealed his shocking plans on the New York Times podcast "Sway."
June 4, 2021 – CDC reported 1 new seasonal flu-related death in a child that occurred during the 2019–2020 season last week, bringing the total number of flu deaths in kids reported to CDC for that season to 199. Prior to 2019-2020, the 2017-2018 season had the highest reported number of pediatric deaths, with 188 pediatric deaths reported. This tragic milestone underscores the importance of vaccinating children.
Among the 199 reported pediatric flu deaths:
44% (87) occurred in children younger than 5 years old

12 occurred in children younger than 6 months and thus too young to get a flu vaccine

56% (112) deaths occurred in children 5-17 years old
Of the 183 pediatric deaths that occurred among children with known information on medical conditions, 78 (43%) had a pre-existing medical condition.
Only 22 percent of children eligible for influenza vaccination and for whom vaccination status was known were fully vaccinated against flu. This is consistent with data from previous seasons.
Most of the reported deaths last season (122) were associated with influenza B virus infections. The 2019-2020 season was heavily influenza B virus predominant during most of the season, but there was a surge of influenza A(H1N1)pdm09 viruses that occurred later in the season, before the COVID-19 pandemic began and influenza virus circulation dropped quickly. While influenza A(H3N2) viruses are often associated with more severe illness in older people, last season is a reminder that influenza B viruses can also be associated with serious illness and death, especially in children. . . .
[ Full CDC Article ]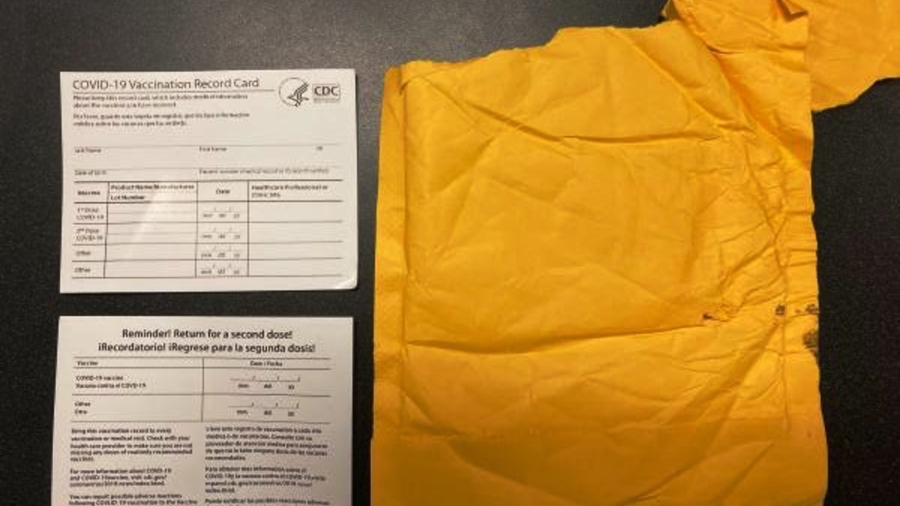 The counterfeit COVID-19 vaccination cards that Memphis seized come with a CDC logo on the top, in Memphis, Tenn., in August 2021. (U.S. Customs And Border Protection)
Over 3,000 fake COVID-19 vaccination cards from China have been seized in Memphis, Tennessee en route to other cities in the United States.
U.S. Customs and Border Protection (CBP) caught a shipment from Shenzhen, China to New Orleans, Louisiana, which contained 51 blank counterfeit vaccination cards, CBP said in a press release on Aug. 13. "It was the 15th such shipment of the night," they said.
The FBI warned on March 30 that buying, selling, or using a counterfeit COVID-19 vaccination cards is a crime, and violators will face a fine and up to five years in prison.
The White House COVID-19 coordinator Jeff Zients also warned on Aug. 13 that it is "a crime" to falsify COVID-19 vaccination cards, amid new restrictions handed down by several major cities.
After New York City announced it would mandate vaccine passports at certain businesses starting next month, and a growing number of colleges and universities across the country are requiring vaccination for students to attend in-person classes, there has been a surge in fake vaccination cards. . . .
The "lab leak" hypothesis has never looked more credible. If the virus did escape from a lab in Wuhan, then the Chinese regime owes the world at least $35 trillion in compensation.
That's according to Christian Whiton, a man who previously served both George W. Bush and Donald Trump. With the greatest of respect to Mr. Whiton, my father owes me "compensation" in the form of at least eight, if not nine, birthday presents, but he will never cough up (Dad, if you're reading this, my apologies); the same, I argue, can be said for China.
Now, before I am accused of being facetious, remember this is the Chinese regime we are dealing with. For more than 18 months, the regime has lied repeatedly. At the time of writing this piece, more than 4.33 million people have lost their lives to the virus.
Instead of offering answers and agreeing to cooperate with further investigations, the Chinese regime has opted to double down on its lies. The virus, according to Beijing, likely originated in the United States, not Wuhan. This is the level of dishonesty and depravity we are dealing with here. If we can't get one honest answer, how are we ever going to get $35 trillion worth of compensation?
In Whiton's defense, he admits that the chances of receiving compensation are non-existent. As for the actual sum of $35 trillion, Whiton writes, although it's very difficult, if not impossible, to put a "number on human suffering, let's say that China should pay $5 million for every life it may have extinguished." Now, let's say 7 million people, in total, lose their lives "before the pandemic ends," then the Chinese regime finds itself "on the hook for $35 trillion in damages." With 7 million people dead, though, who, one wonders, would actually be compensated? "Their loved ones, obviously," some will inevitably shout. But what if the deceased had no loved ones? Also, what about survivors with long-term COVID, or the people who lost homes, jobs, and business? Surely, they also deserve to be compensated. . .  .
Conservative commentator Mark Levin has an absolutely scathing take on President Biden and the state of the Democratic Party.
Speaking on "Life, Liberty & Levin" last Sunday, the writer and political commentator unloaded on President Biden as engineering the "most diabolical presidency and most diabolical Democratic Party, probably since slavery," in reference to the Democratic strongholds in the slave-holding South. Levin featured Stephen Moore and Stephen Miller as guests when he launched into his takedown of President Biden specifically but also the Democratic Party in general.
Levin referred to "Marxist" changes in the federal government as a "massive de-growth movement dress[ed] up as climate change and the Green New Deal." He went on to accuse Democrats in Congress of working with Biden's guidance and blessing to create a permanent change in America's basic structure, from a limited government, economically liberal model to an ultra-centralized far-left regime, delivered into existence by way of massive "infrastructure" and "voting rights" bills that are fully intended to impact far more than their titles would indicate.
The goal of all this, according to Levin, would be to effectively shut the Republican Party out of power — permanently.  With a permanent monopoly on elections and the various mechanisms of government power, the Democratic Party would be mostly free to reshape and distort the United States into whatever image it wanted.  This would impoverish Americans and create dependency on the government — controlled by the Democratic Party.
"The economics of that, how that's going to impoverish so many Americans in the war on success, the destruction of the voting system to make it [so] only one party can ever win, blowing out the Republican state legislatures so they have no say on it," Levin said. . . .
.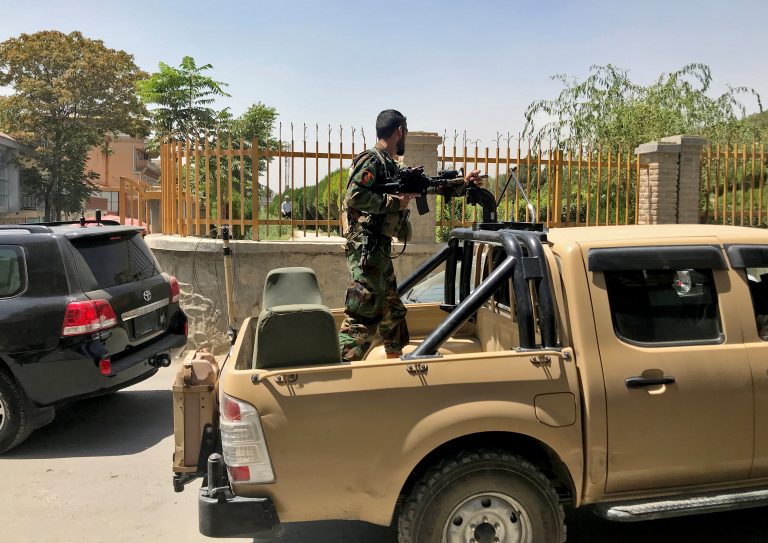 KABUL (Reuters)—Taliban insurgents entered Kabul and President Ashraf Ghani left Afghanistan on Sunday, bringing the Islamist militants close to taking over the country two decades after they were overthrown by a U.S.-led invasion.
It was not yet clear where Ghani was headed or how exactly power would be transferred following the Taliban's lightning sweep in recent weeks across Afghanistan. Their advance accelerated as U.S. and other foreign troops withdrew in line with President Joe Biden's desire to end America's longest war, launched in the wake of the Sept. 11, 2001 attacks.
By evening, the Taliban said they had taken control of most of the districts around the outskirts of the capital.
The U.S. Embassy said there were reports the capital's airport, where diplomats, officials and other Afghans had fled, had come under fire.
"The security situation in Kabul is changing quickly including at the airport. There are reports of the airport taking fire; therefore we are instructing U.S. citizens to shelter in place," an embassy security alert said.
Hundreds of Afghans, some of them government ministers and government employees and also other civilians including many women and children, crowded in the terminal desperately waiting for flights out.
"The airport is out of control… the (Afghan) government just sold us out," said an official at the scene who declined to be named for security reasons.
American diplomats were flown from their embassy by helicopter to the airport as Afghan forces, trained for years and equipped by the United States and others for billions of dollars, melted away.
Ghani's destination was uncertain: a senior Interior Ministry official said he had left for Tajikistan, while a Foreign Ministry official said his location was unknown and the Taliban said it was checking his whereabouts.
Some local social media users branded him a "coward" for leaving them in chaos.
Taliban fighers reached Kabul "from all sides", the senior Interior Ministry official told Reuters and there were some reports of sporadic gunfire around the city.
A Kabul hospital said more than 40 people wounded in clashes on the outskirts were being treated, but there did not appear to be major fighting.
Insurgents entered the presidential palace and took control of it, two senior Taliban commanders in Kabul said. The Afghan government did not confirm this.
During Sunday, the government's acting interior minister, Abdul Sattar Mirzakawal, said power would be handed over to a transitional administration. He tweeted: "There won't be an attack on the city, it is agreed that there will be a peaceful handover".
However, two Taliban officials told Reuters there would be no transitional government. The Taliban said earlier it was waiting for Ghani's Western-backed government to surrender peacefully.
SHARIA
Many Afghans fear the Taliban will return to past harsh practices in their imposition of sharia, or Islamic religious law. During their 1996-2001 rule, women could not work and punishments such as stoning, whipping and hanging were administered.
The militants sought to project a more moderate face, promising to respect women's rights and protect both foreigners and Afghans.
"We assure the people, particularly in the city of Kabul, that their properties, their lives are safe," Taliban spokesman Suhail Shaheen told the BBC, saying a transfer of power was expected in days.
Many of Kabul's streets were choked by cars and people either trying to rush home or reach the airport, residents said.
"Some people have left their keys in the car and have started walking to the airport," one resident told Reuters. Another said: "People are all going home in fear of fighting."
Early on Sunday, refugees from Taliban-controlled provinces were seen unloading belongings from taxis and families stood outside embassy gates, while the city's downtown was packed with people stocking up on supplies.
U.S. officials said diplomats were being ferried by helicopters to the airport from its embassy in the fortified Wazir Akbar Khan district. A NATO official said several European Union staff had moved to a safer location in Kabul.
U.S. troops were still arriving at the airport, amid concern heavily armed Afghan security contractors could "mutiny" because they have not been assured Washington is committed to evacuating them, a person familiar with the issue said.
European nations, including France, Germany and the Netherlands, also said they were moving their diplomats to the airport and working to get citizens as well as some Afghan employees out of the country.
NATO Secretary-General Jens Stoltenberg said he had discussed the rapidly evolving situation with Britain, Canada, Denmark and the Netherlands.
AMERICAN EVACUATION
U.S. Secretary of State Antony Blinken said earlier in Washington that the embassy was being moved to the airport and has a list of people to get out of harm's way.
Asked if images of helicopters ferrying personnel were evocative of the United States' departure from Vietnam in 1975, Blinken told ABC news: "Let's take a step back. This is manifestly not Saigon."
A NATO official said the alliance was helping to secure the airport and that a political solution was "now more urgent than ever".
Russia said it saw no need to evacuate its embassy for the time being.
Earlier on Sunday, the insurgents captured the eastern city of Jalalabad without a fight, giving them control of one of the main highways into landlocked Afghanistan. They also took over the nearby Torkham border post with Pakistan, leaving Kabul airport the only way out of Afghanistan still in government hands.
"Allowing passage to the Taliban was the only way to save civilian lives," a Jalalabad-based Afghan official told Reuters.
A video clip distributed by the Taliban showed people cheering and shouting "Allahu Akbar" – God is greatest – as a convoy of pickup trucks entered Jalalabad with fighters brandishing machine guns and the white Taliban flag.
Iran said it had set up camps along the Afghan border to provide temporary refuge to Afghans fleeing their country.
Biden on Saturday authorised the deployment of 5,000 U.S. troops to help evacuate citizens and ensure an "orderly and safe" drawdown of military personnel.
Biden said his administration had told Taliban officials in talks in Qatar that any action that put U.S. personnel at risk "will be met with a swift and strong U.S. military response."
He has faced rising domestic criticism after sticking to a plan, initiated by his Republican predecessor Donald Trump, to end the U.S. military mission in Afghanistan by Aug. 31.
"An endless American presence in the middle of another country's civil conflict was not acceptable to me," Biden said on Saturday.
(Reporting by Kabul and Washington bureaus Writing by Andrew Cawthorne and Philippa FletcherEditing by William Mallard, Andrew Cawthorne and Frances Kerry)
Ralph Jones resigned from his Election position in Fulton County on Friday.
Jones was one of the county officials onsite at State Farm Arena on Election Night, as the counting of ballots continued past midnight.

Those hours became a fixation of the Trump campaign's efforts to discredit Fulton County's handling of the election. In his position, Jones became a target of the former president's supporters who sought to prove an Election Night conspiracy at the arena.
Back in early December we first learned the name of the individual who told election workers to go home on Election night so he and some hand-picked workers could pull ballots out from under tables and jam thousands of Biden-only ballots through tabulation machines.
HUGE! WE CAUGHT THEM! Conspiracy Revealed — 3rd Suspect in GA "Suitcase Scandal" is Also the Same Man Who Spoke to Reporters on Water Main Break
A short time later, the CFO of the Secretary of State's office, Gabe Sterling, claimed that nothing was out of the normal in Fulton County on Election Night.  Sterling lied in an interview with Newsmax and said that there was an election poll watcher in Fulton County when they were jamming thousands of ballots into voting tabulation machines on election night.  This poll watcher, Sterling said was Ralph Jones.  But this was a lie because Jones worked for Sterling and the elections department of Fulton County.  Jones was not an independent observer.  Jones also was pushing thousands of ballots through the tabulation machines himself on Election Night.
Gabe Sterling and Secretary of State Raffensperger were lying.  The actions in Fulton County on Election Night were criminal.
Georgia Election Official Gabe Sterling Claims Processing was "Normal" At the State Farm Arena Election Night – Nothing Could Be Further from the Truth
Raffensperger and his gang were notified of the ballot stuffing in Fulton County on Election Night and they did nothing.  They tried to cover it up.
WE CAUGHT THEM: President Trump Warned Raffensperger and His Attorney Ryan Germany About Election Fraud – New Evidence Shows Germany Was Made Aware of Election Fraud on Election Night And Hid This From President Trump
Anyone who committed crimes in Georgia in the 2020 Election should be in jail.  This starts with the corrupt Governor Kemp and his CFO Sterling and everyone else they covered up for and lied about.  They all should be in jail.  Are there any law enforcement personnel in Georgia who enforce the law? . . .

Henry County Chief Judge Brian Amero late last week ordered that all parties involved in the Fulton County mail-in ballot case appear in court next month — for reasons unspecified.
According to court documents, Amero ordered the parties to appear at 9 a.m. September 20 in Courtroom A of the Henry County Courthouse in McDonough.
Garland Favorito of VoterGa.org is a petitioner in this case.
The Georgia Record reported late last week that Amero's ruling surprised people.
"Amero was expected to issue a ruling to allow the ballot inspection to continue at a higher level of imagery than previously used to detect counterfeit ballots. Instead, he ordered a hearing on Sept 20th, 38 days from now. The ruling is a setback for those wishing to prove election fraud occurred in the 2020 election in the state of Georgia. Amero seems to be running out the clock," The Georgia Record reported.
"Amero allowed 'progressive' law firm Perkins Coie to Pro-hac vice (join the case from out of state) in the Michael Daugherty election legality complaint and then dismissed the case in recent weeks. This ruling we understand will be appealed by Daugherty."
Petitioners in a lawsuit to inspect Fulton County mail-in absentee ballots from the November 3, 2020 election added new claims last month. They provided new evidence they say proves the hand recount audit conducted after the election, "was riddled with massive errors and provable fraud."
At a press conference last month in Roswell, Georgia, Favorito and other organizers of the lawsuit, said there was "a whopping 60 percent" error rate in Fulton County's hand count audit held on November 14 and 15, 2020.
Most of the new allegations and evidence are based on VoterGA data team analysis of Fulton County's mail-in ballot images from the November 2020 election, which were made available after the petitioners won a court order on April 13 and VoterGA lobbying efforts led the Georgia General Assembly to make all images public.
There were several significant findings from VoterGA's data team in Fulton County for the November 2020 election and the subsequent hand count audit. Of 1,539 batch files containing 100 mail-in ballots each, 923 – or 60 percent – contained votes incorrectly reported in the official November 3, 2020 results as compared to the reported audit totals.
At least 36 batches representing 4,255 mail-in ballots were redundantly added into the audit results, including extra vote totals of 3,390 for Biden, 865 for Donald Trump and 43 for Jo Jorgensen.
What a piece of work. 
The critic of our article on the obvious questionable election results in Colorado neglected to disclose that his wife worked for Sequoia and Dominion Voting Machines for more than a decade. 
Today we've uncovered that he also failed to mention attending a party with top Democrat schemers and Dominion employees.
We reported on February 12th the suspect and questionable results in Colorado in the 2020 election.
Colorado's 2020 Election Results Make No Sense – No Way Biden Received Half a Million More Votes than Obama, Hillary or Trump. No Way!
One individual by the name of Matt Crane responded to our post and claimed to be a "strong conservative and very proud republican" in an email to top Republicans.  He challenged our report but never reached out to us.  He did, however, have the gall to reach out to state Republicans and disparage our report.  One of those who received his email provided it to us.   We responded to Crane's email in another article.

We weren't really sure why a 'conservative and very proud republican' (as Crane referred to himself) would write the email Crane sent out.  We mentioned this in our post and provided in our rebuttal three things never addressed by Crane:
Colorado had a greater than 85% voter turnout and that is way over the national average of 50-55% in Presidential elections.
Obama and then Hillary held the record for most votes in the state at around 1.3 million but Trump beat Hillary's record by thousands of votes.  However, Biden had half a million more votes than Hillary at 1.8 million which makes no sense when you acknowledge the poor results, poor attendance, and lifeless rallies of the Biden campaign.  No way Biden beat Obama, Hillary, or President Trump.
Thirdly, the state's population increased by less than 200,000 since 2016.  None of this makes sense.
We then discovered that there is more to this Matt Crane individual than he was telling us.  He was the former Clerk and Recorder in Arapahoe County.  We located support for this in various articles, even one report that mentions the woman who took his job:
Arapahoe County Clerk and Recorder Joan Lopez had no elections experience prior to being elected clerk. And it's showing — frequently — in ways that should make every resident question her ability to fulfill her duties.
The article goes on to mention how the new Clerk and Recorder blocked individuals on Twitter:
But she didn't just block me.  At least three fellow constituents were also blocked, including former Deputy Secretary of State Suzanne Staiert and Lisa Flanagan-Crane (Lopez's predecessor's wife).
Then we uncovered that Ms. Lisa Flanagan-Crane, Matt Crane's wife, claims on her Linked-In profile that she worked for Sequoia and Dominion:
We also know that Ms. Flanagan-Crane worked with Eric Coomer at Dominion and were both named on the Dominion proposal with Colorado in 2015 that was removed from the Colorado Secretary of State's site after the 2020 election and before the election was certified.
WE CAUGHT THEM: Matt Crane, Critic of TGP's Article on Obvious Questions of the 2020 Election Results in Colorado, Was Not Forthright – Turns Out His Wife Worked for Dominion and Sequoia for Over a Decade
Today we uncovered more on Mr. Crane's connections with Dominion and the Democrat Party in Colorado.  A picture of Mr. Crane with a group of Democrat leaders and Dominion employees was unearthed on the Internet.
Advertisement – story continues below
We do know Matt Crane is not an unbiased "strong conservative and a very proud Republican."  We know his wife worked for Dominion. We also know that when he wrote about us as "actively trying to mislead people" he was projecting on us what he himself was actively trying to do.  What a piece of work Mr. Crane is.  Shame. . .

For many Americans there's an overwhelming sense that our 2020 election was stolen. Election 2020 was probably one of the most confusing in modern history. In one of the most watched videos, many of the contentious allegations are discussed. Hearings were held in many states and insuring election integrity is still ongoing.
Old COVID narrative = A "Delta Variant" transmissible regardless of vaccinated status, but presumably with the vaccine you won't get as sick… or so they say.  However, not content with the vaccine results so far….
…Now we get the new COVID narrative – A "Lambda Variant" that is not only infectious and transmissible regardless of vaccinated status (just like Delta), but the Lambda Variant is also resistant to any antiviral immunity, meaning the COVID-19 vaccine doesn't work against it.
New York Post – As the US struggles to suppress the rapidly advancing coronavirus Delta variant, new evidence has emerged that the latest Lambda mutation — ravaging parts of South America — won't be slowed by vaccines.
In a July 28 report appearing on bioRxiv, where the study awaits peer review prior to getting published, researchers in Japan are sounding the alarm on the C.37 variant, dubbed Lambda. And it's proven just as virulent as Delta thanks to a similar mutation making them even more contagious.
The strain has been contained in 26 countries, including substantial outbreaks in Chile, Peru, Argentina and Ecuador.
"Notably, the vaccination rate in Chile is relatively high; the percentage of the people who received at least one dose of COVID-19 vaccine was [about] 60%," the authors write.
"Nevertheless, a big COVID-19 surge has occurred in Chile in Spring 2021, suggesting that the Lambda variant is proficient in escaping from the antiviral immunity elicited by vaccination," they warn.  […] "In addition to increasing viral infectivity, the Delta variant exhibits higher resistance to the vaccine-induced neutralization," the authors said. "Similarly, here we showed that the Lambda variant equips not only increased infectivity but also resistance against antiviral immunity." (read more)
Despite the Lambda variant coming from South and Central America, the Biden administration is keeping the U.S. Southern border open specifically to entice, well, Southern and Central American migrants… Huh, go figure.
If you are cynically thinking this sounds suspiciously like a new "mid-term 2022 lockdown and mail-in ballot variant"… well, you would not be alone.
These folks are nothing, if not predictable. . . .
A New Jersey inmate allegedly shot and killed an 18-year-old man two days after he was released from prison due to concerns over COVID-19, NJ.com reported.
Convicted burglar Jerry Crawford, 25, was released on parole on Nov. 4, 2020, the New Jersey Department of Corrections told NJ.com, as part of an effort to mitigate the spread of the coronavirus in the state's prisons. The state let out over 2,000 inmates in November 2020 due to rising deaths and infections in its penitentiary system.
Crawford, along with Yusuf Waites, 23, was charged on July 23 for shooting and killing David Scarborough in Bridgeton, New Jersey on Nov. 6, 2020, two days after he was released from prison. Waites had been released from prison on Oct. 10, less than a month before the murder, according to NJ.com. . . .
Former Customs and Border Protection (CBP) Commissioner Mark Morgan says President Joe Biden's Department of Homeland Security (DHS) has released potentially 40,000 coronavirus-positive illegal aliens into the United States.
Morgan, a visiting fellow at the Heritage Foundation, said during a press call that "there's an enormous amount of facts that this administration is willingly and knowingly releasing illegal aliens into border towns and cities with individuals actively carrying and transmitting the virus."
Specifically, Morgan said the administration has released upwards of 170,000 border crossers and another roughly 100,000 Unaccompanied Alien Children (UACs) into the U.S. since January 20.
Based on conservative estimates of reported coronavirus positivity rates among border crossers, Morgan said the Biden administration has potentially released tens of thousands of coronavirus-positive border crossers into the U.S:
At a 15 percent positive rate, being conservative, that's more than 40,000 positive-covid cases that have been released into the United States and that is just the cases that we know about from those who have been tested. And we know that everybody being released, they're not being tested. We know that. We've heard story after story.

DHS Secretary Mayorkas is directing the release of up to 80 percent of families who have illegally entered the United States … so Border Patrol apprehends a family and they're releasing them as fast as they possibly can into local communities. [Emphasis added]

When a family is released into local communities, DHS is not testing them … so what's DHS Secretary Mayorkas' solution to all of this? 'Eh, it's up to the local communities to deal with it. It's your issue and your problem to deal with now.' [Emphasis added] . . .
Some European countries are now making COVID-19 vaccines mandatory, requiring vaccine passports to access basic services. Reporting by Joanne Robson . . .
Los Angeles City councilmembers Aug. 3 introduced a motion to ban the purchase and possession of ghost guns in the city.  
Ghost guns, also known as kit guns, are sold as partially assembled guns that can be completed using purchased parts. The unfinished parts are not legally required to have serial numbers or a background check to purchase and are often sold at gun shows or online.  
Councilmembers Paul Koretz and Paul Krekorian requested an ordinance banning the possession, purchase, sale, receipt and transportation of all frames, receivers and firearms that are unfinished and non-serialized in the city.  
Koretz said in a statement that shootings and homicides have increased 30 percent since the start of the COVID-19 pandemic. Shootings are up 43 percent, he said, with over 40 percent of guns confiscated by the ATF and a third of crime guns recovered by the LAPD in Los Angeles were ghost guns last year. 
"With such staggering numbers and the sharp increase in hate crimes, we cannot turn a blind eye on a backdoor that allows criminals to gain access to firearms when they would otherwise be denied through the front door," Koretz said. 
Krekorian said in the statement that ghost guns are deliberately designed to avoid tracing.   . . .
President Biden's choice to lead the Bureau of Alcohol, Tobacco, Firearms and Explosives (ATF) has come under additional pressure this week due to alleged racism and failure to disclose some public remarks to the Senate committee weighing his nomination.
Late last month, the gun policy news site The Reload reported on racist comments David Chipman allegedly made while a supervisor at the ATF office in Detroit. A current ATF official told the website that Chipman "made some comments that he was surprised by the number of African Americans who have made it onto a specific promotional list."
"His insinuation was that they had to have cheated," the official added to The Reload. "Which is kind of despicable." The official went on to say that "Chipman did not leave Detroit on the best of terms. His reputation was that he was not nice to people."
Fox News reported in June that Chipman had confirmed in written responses to senators' questions that two Equal Employment Opportunity Commission complaints had been filed against him, but added that "both complaints were resolved without any finding of discrimination, and no disciplinary action was taken against me."
On Wednesday, a black former ATF agent claimed that Chipman argued that the agent must have cheated on a promotion exam because he had performed so well.
"He said, 'Hey, a lot of African Americans qualified to be promoted on this certification list; they must have been cheating,'" the unidentified former agent told The Reload. "And then he had to go and find one. I happened to be that one."
The former agent added that he was cleared after an investigation by the Justice Department Inspector General's Office. However, he claimed that the experience dissuaded him from seeking to move up at the ATF. . . .
Harvard Medical School professor Dr. Martin Kulldorf says that the Delta Variant of COVID-19 is not something to be worried about, saying that while cases are going up, deaths are continuing to go down because of vaccinations and natural immunity. He says that lockdowns are not the answer and in fact may cause more collateral damage.
[ Epoch TV ]
"Communism destroys the incentives. It destroys the most important essence of the human being … liberty," says Antonella Marty, director of the Atlas Network's Center for Latin America. At FreedomFest in South Dakota, we sat down with Marty to discuss the spread of communist and socialist ideology in Latin America—from Cuba to Venezuela to her home country of Argentina—and the connections between socialist regimes, terrorist networks, and violent crime. Subscribe to the American Thought Leaders newsletter so you never miss an episode. You can also follow American Thought Leaders on Parler, Facebook, or YouTube. If you'd like to donate to support our work, you can do so here. Follow Epoch TV on Facebook and Twitter. . . .
Home is where the rent's affordable which, for many Americans, is an increasingly thin portion of the housing market.
New data from the National Low Income Housing Coalition has revealed the depressing reality that close to half of the American workforce does not make enough money to rent a one-bedroom apartment.
The situation has been made significantly worse by the COVID-19 pandemic, during which US rents rose while many Americans fell behind on rent payments.
The problem is a huge threat to national happiness and well-being, researchers believe.
"The kind of tight budgets that especially low-income renters face when they're cost-burdened can lead to serious harms," National Low Income Housing Coalition research analyst Daniel Threet told the Guardian.
In order to afford a one-bedroom rental, the new data reported, workers must earn approximately $20.40 an hour, where the median US wage is only $21 an hour — and the federal minimum wage is only $7.25 an hour. . . .
Carl Trueman is a distinguished scholar, bestselling author and ordained Presbyterian minister. On Aug. 7 he gave a series of talks to the Sacramento Gospel Conference, live-streamed on the YouTube channel of Immanuel Baptist Church. Twice during the event, the live broadcast was booted off the air. Viewers were informed that the first interruption was due to a copyright violation, possibly the result of Christian music that the conference organizers played during a break. But in the second, more mysterious instance, Mr. Trueman's presentation went dark because of a "content violation."
Was this an intervention by a human being or an algorithm on automatic pilot? Neither Mr. Trueman nor Immanuel Baptist has been told. Equally unclear is the specific nature of the alleged content violation. Nothing in Mr. Trueman's talks encouraged hatred, vulgarity or violence. On the contrary, he offered a thoughtful analysis of American cultural attitudes toward sex through the lens of classic Christian thought, citing sources from Freud to the philosophers Rousseau and Charles Taylor.
Mr. Trueman is understandably worried that religious speech is being censored online. So are many other religious believers. And for good reason: We sense that the First Amendment guarantee of religious liberty is being dismantled, and with it the profound contributions that religion makes to American unity and self-government.
Today's sexual politics function as a new kind of fundamentalism, one that presents a deep problem to a diverse and democratic society. Instead of encouraging the dialogue of democratic process, the fundamentalists seek to impose their own rigid certitude unilaterally. On matters ranging from foster care and education to gender ideology and the family, this new fundamentalism is displacing the moral convictions that once grounded U.S. culture. The result isn't a more compassionate and liberal society; it's a more punitive one.
Social Media enables the new fundamentalism, enforced by the mysterious rules of Big Tech's quasimonopoly. On public sidewalks, the First Amendment still theoretically protects free speech. In the new public square of the internet, power displaces liberty and conscience.
Correction, Aug. 12, 2021: An earlier version of this story overstated the number of children who have been hospitalized in Texas recently with COVID-19. The story said over 5,800 children had been hospitalized during a seven-day period in August, according to the Centers for Disease Control and Prevention. That number correctly referred to children hospitalized with COVID-19 since the pandemic began. In actuality, 783 children were admitted to Texas hospitals with COVID-19 between July 1 and Aug. 9 of this year. Texas children and children's hospitals are under siege from two viruses: RSV and COVID-19
Federal authorities on Thursday arrested a Minneapolis-based GOP strategist and PAC founder on allegations of sex trafficking minors, the Minnesota Star Tribune reported.
The FBI arrested Anton "Tony" Lazzaro on Thursday on numerous charges, including conspiring with others to recruit minors to engage in sexual acts.
According to the indictment, Authorities seized Lazzaro's possessions including his 2010 Ferrari, property at a downtown hotel, $371,240  in cash, and multiple electronic devices, according to the Star-Tribune.
Federal authorities said they could not estimate the ages or genders of the victims in the case, sharing that more victims could be identified as the investigation continues. . . .
Chicago Cardinal Blase Cupich has been applying "tremendous pressure" on the National Catholic Bioethics Center (NCBC) to withdraw its support for conscientious objection to receiving a coronavirus vaccine, the Catholic News Agency (CNA) reported Wednesday.
On condition of anonymity, one NCBC board member said Cupich has been "leaning hard" on board members, both bishops and laypersons, to throw their support behind a vaccine mandate.
In early July, the NCBC declared it "does not endorse mandated COVID-19 [Chinese coronavirus] immunization," referencing a 2020 instruction from the Vatican's doctrinal office (CDF) that "vaccination is not, as a rule, a moral obligation and that, therefore, it must be voluntary."
"The National Catholic Bioethics Center (NCBC) does not endorse mandated COVID-19 immunization with any of the three vaccines that have received Emergency Use Authorization as of July 1, 2021," the statement read.
"The most authoritative guidance from the Catholic Church issued on this topic comes from the Congregation for the Doctrine of the Faith (CDF) and emphasizes that individuals must discern whether to be vaccinated or not in conscience and without coercion," it added.
"The short answer is we don't have a moral obligation" to get the vaccine, Kansas City Archbishop Joseph Naumann told Catholic News Service (CNS) in an interview last February, but it is "permissible to use these vaccines."
In order for a particular vaccine to be morally mandatory, a number of conditions must exist, including the irrefutable lethality of the disease, proven effectiveness of the vaccine as well as its guaranteed safety for recipients, and an absence of moral objections to the vaccine itself and its provenance.
None of these conditions have been definitively met in the case of the coronavirus and the various vaccines created to defend against it.
A follow-up to the conclusion of a certain laid down action is called winning. So many people lie in the category of always postponing and putting things on hold. Once you are a victim of procrastinating, it is hard to get yourself to see it fully done. You lose a lot of trust in people and end up becoming unreliable. Hassan Mahmood has shared his insights on the mindset of a winner in this article. No other person can give you the conviction that you need from yourself. This means you have to maintain positive thoughts and ideas in your mind. Once you have created this for yourself, it is easy to regard yourself highly. Secondly, you need to put down your ideas either in your diary, plan book or as a reminder. This majorly helps you keep track of what is required to be done.
Now that you have created a positive environment in your mind, keeping track of things that need to be done, you need to work on your discipline. Be focused enough to meet the deadlines of the said plans and targets. If you have to do it overnight, do it. Once you see your plans getting to be done and you are following up to see that you have done them in the right way, you get some ray of hope and trust yourself more. This creates patterns for yourself, people around you, investors, family, colleagues start relying on you. A winner is a reliable game-changer that is disciplined enough and gets things done. The simple change in you winning in a month, creating this pattern to work for you throughout the whole year, changes your life forever.
A winner is a person that has a pattern of meeting up to fulfill his dreams. This is what Hassan Mahmood believes is how the mind of a winner operates. . . .
Audrey Strauss, U.S. Attorney for the Southern District of New York, announced on Wednesday in a statement, that Sheng-Wen Cheng, a CEO of a financial technology company has been sentenced to 6 years in prison for fraudulently obtaining $7 million in government loans intended to provide relief during the COVID-19 pandemic as well as for securities fraud.
Cheng, a/k/a "Justin Cheng" or "Justin Jung" applied in 2020 to the Small Business Administration (SBA) and other financial institutions under other people's names for a total of over $7 million of government-guaranteed loans designed for small business owners impacted by lockdowns and restrictions due to the CCP (Chinese Communist Party virus pandemic.
To mitigate the financial difficulties suffered by businesses, Congress passed a $2.2 trillion rescue package also known as the Coronavirus Aid, Relief, and Economic Security Act (CARES Act), which provided loans for business owners to use for paying their workers and keeping them employed during lockdowns, among other benefits.
These loans had attractive features such as forgiveness of up to eight weeks of payroll based on employee retention and salary levels, no SBA fees, and their repayment could be deferred for a period of six months to a year. However, the amount of granted loans was determined by the number of workers employed by the business and their payroll cost.
In order to receive this type of loan, Cheng, 24 of New York City, who controlled several Fintech companies provided falsified information claiming that other individuals were the sole owners of his companies, the statement said. He also stated in loan applications that his companies employed together over 200 workers to whom he paid in total about $1.5 million in wages per month. To prove that, Cheng submitted falsified tax records that had not been filed with the IRS and payroll records with forged signatures.
All of Cheng's companies employed a total of no more than 14 employees, the statement said. His false payroll records included names of celebrities, athletes, artists, and public figures, such as a co-anchor of a TV show, a former football player, or a deceased coach.
With the funds obtained through defrauding his lenders, Cheng purchased luxury goods or services for his personal use such as renting and furnishing a luxury condominium instead of directing them to cover payroll costs, mortgage interest, rent, or utilities of his companies as required by the CARES Act, the U.S. Attorney's office said.
In addition to misusing COVID-19 relief loans, Cheng committed investment fraud between 2017 and 2019, the statement said. . . .
Comedian Horatio Sanz allegedly groomed and sexually assaulted an underage superfan at a "Saturday Night Live" party — as cast members looked the other way, the woman claims in a lawsuit filed Thursday.
The unnamed Pennsylvania woman, who was 17 at the time, was running an "SNL" fan site in May 2002 when Sanz allegedly took her on a limo ride, then "digitally penetrated her genitals" at a post-show bash, according to the lawsuit, filed in Manhattan Supreme Court.
The girl first met Sanz at age 15 — when he was 31 years old — in 2000 after he invited her to a taping of the sketch comedy show, according to the lawsuit, which names the actor and SNL Studios as defendants.
The next year, he summoned her to several after-show parties, where he allowed her to drink, touched her inappropriately and told her "to sit on his lap," according to the lawsuit. . . .
Just to be clear: There were adults who cared about Julissia Batties. Yet their care couldn't overcome the illogic of a child-welfare machine that returned her to an abusive family environment that this week ended her life: Julissia's half-brother allegedly beat the 7-year-old to death for taking snacks from the kitchen, an attack subsequently covered up by her own mother.
Her grandmother for years had cared for Julissia. There were city Administration for Children's Services caseworkers who tried to keep her away from her abusive mother and siblings, even going to the highest courts in the state to keep her safe. There were even concerned neighbors who repeatedly called authorities when they saw what was happening.
The story of Julissia Batties isn't a story of hidden child abuse, of what goes on behind closed doors. It is the story of a system that favors placing children with their biological parents no matter what the danger, then delays action until it is too late.
Julissia had been taken from her mother at birth. Little wonder, since the mother had lost custody of her four older children in 2013 over safety concerns. A family-court judge initially granted her mother custody — God only knows why — but ACS lawyers appealed the decision and won. . . .
Kevin Tate pleaded guilty to a bribery conspiracy in September 2019, admitting he took "not less than $10,000" from Richard Burton, who ran National Attorney Referral Service.
An ex-Chicago police officer who admitted taking thousands of dollars in bribes in exchange for early access to the names of people involved in traffic accidents was sentenced Thursday to a year in federal prison.
Kevin Tate pleaded guilty to a bribery conspiracy in September 2019, admitting he took "not less than $10,000" from Richard Burton, who ran National Attorney Referral Service, while giving Burton details from 25 to 100 crash reports per month from 2015 until 2017.
U.S. District Judge Charles Norgle handed down Tate's sentence.
Assistant U.S. Attorney Andrianna Kastanek in a court memo last spring sought a sentence of as many as three years for Tate. She wrote that Tate's crime was serious not because of the crash reports, "but in the significance of a police officer accepting a bribe in exchange for providing a member of the public with access to information intended, at that time, only for police use."
"In this context, it was traffic reports," Kastanek wrote. "In another context, it could have been other sensitive information whose disclosure could risk public or private safety. In exchange for private financial gain (and a relatively small amount of gain) [Tate] compromised his integrity, and public trust in police officers."
Todd Pugh, one of Tate's defense attorneys, wrote in a separate memo that punishment has already been leveled toward Tate through the loss of his job, the "unrepairable damage to his professional reputation, and the shame of ignoring the oath he took as a Chicago Police officer to uphold the law."
Pugh wrote that Tate was fired following his guilty plea.
Tate began his career as a Chicago police officer in 2005 and was repeatedly recognized by the department, Pugh wrote, including when he received a Life Saving Award for rescuing two children from a burning apartment building.
Burton, who pleaded guilty in June 2019 to a bribery conspiracy, has yet to be sentenced, records show. A second officer caught up in the scheme but charged separately, Milot Cadichon, was sentenced in November 2019 to 18 months in prison.
Federal prison records show Cadichon was released from custody in June.