Good, solid information is the best resource that the public can use. Primary sources when possible and good discussions and studies when informative.
Following an intense daylong public discussion, a panel of scientific advisors to the U.S. Food and Drug Administration (FDA) today voted 16 to 2 against recommending a third shot of Pfizer's COVID vaccine for people 16 and older.
The Biden administration has been hoping the FDA would approve a third shot of the Pfizer vaccine in time to begin rolling out boosters for Pfizer recipients next week, the New York Times reported.
The vote came after a sharp debate in which many of the panel's independent experts, including infectious disease doctors and statisticians, challenged whether the data justified a broad rollout of extra shots when the vaccines appear to still offer robust protection against severe COVID-19 disease and hospitalization, at least in the U.S.
"It's unclear that everyone needs to be boosted, other than a subset of the population that clearly would be at high risk for serious disease," said Dr. Michael G. Kurilla, a committee member and official at the National Institutes of Health.
The issue of whether or not to approve boosters has become increasingly contentious, dividing scientists, both outside and inside the FDA, including two scientists who recently announced they are leaving the agency because of pressure from the Biden administration to approve boosters, citing the lack of data to support a third shot.
"It's a welcome sight to see actual deliberations in meetings about vaccine booster shots at the FDA," said Mary Holland, president of Children's Health Defense. "It's encouraging that a panel of experts stood up to political and corporate pressure based on the lack of convincing data for safety and efficacy of boosters."
Holland added:
"One can only hope the FDA and Centers for Disease Control and Prevention panels will continue to engage in vigorous debate about vaccine science and medicine."
As The Hill reported, the advisory panel's vote is not binding, so the FDA doesn't have to accept the results. But if the agency doesn't, it will raise significant questions of political interference and pit agency scientists against political officials who signed off on the booster plan.
In an unusual move last month, Biden and top health officials, including Surgeon General Vicek Murthy, acting FDA Commissioner Dr. Janet Woodcock and CDC  Director Dr, Rochelle Walensky, publicly announced a booster shot program would begin the week of Sept. 20, well before the FDA and CDC examined the evidence.
On Thursday, FDA scientists had expressed skepticism about the need for Pfizer COVID vaccine booster shots in a report released Wednesday.
In 23-page report, FDA officials said, based on their analysis of data submitted by Pfizer and BioNTech, they could not yet take a stance on whether to recommend COVID boosters for the general public.

SIGN UP #TheDefender: https://t.co/zL66Edfiw5https://t.co/dvbbGv87R2

— Robert F. Kennedy Jr (@RobertKennedyJr) September 16, 2021
The 23-page report analyzed data submitted by Pfizer and BioNTech as part of the drugmakers' request for authorization for their vaccine to be given as a booster shot in people 16 years and older.
NEW YORK—Public high schools in New York City will welcome students back for in-person instruction on March 22, Mayor Bill de Blasio announced on Monday, the latest step by the United States' largest school system to open classrooms shuttered due to COVID-19. "We have all the pieces we need to bring high school back and […]
The post New York City Public High School Students to Return to Classroom on March 22: Mayor appeared first on NTD.
President Joe Biden says he wants to make it easier for Americans to vote. He just signed an executive order. Who will it help, and how?
Texas is launching a new operation to address the growing border crisis. And a Texas Democrat says if the federal government doesn't step in soon, it will turn into a humanitarian crisis.
Senate Majority Leader Chuck Schumer (D-N.Y.) says he supports the sexual harassment investigation into New York Governor Andrew Cuomo. His statement comes as another allegation surfaces.
The post NTD News Today Full Broadcast (March 8) appeared first on NTD.
In the latest episode of "TRUTH" with Robert F. Kennedy, Jr., Kennedy sat down with the iconic Naomi Wolf for a spirited discussion on abuse of power, standing up to tyranny and preserving our Constitution. Wolf explained how tyrants always follow the same predictable route in their attempts to bring democracies to a close and how she believes our society has reached "Step 10" of her "Fascism in 10 Easy Steps."
Highlights of their conversation include:
We're reaching a point reminiscent of what led to the American Revolution: People were willing to die rather than give up their rights.
The Constitution wasn't written for easy times but for emergencies such as the current COVID crisis.
Arbitrary restrictions are being put in place by those abusing emergency powers at local, state and federal levels.
In a free society, points are made and arguments won through free speech and open debate rather than censoring opinions that differ from ours.
Authoritarianism has no place in medicine although most liberals are accepting edicts promoted by Dr. Fauci and Bill Gates.
Direct-to-consumer advertising that started in 1997 marked the beginning of Pharma's takeover of American media.
The Bill & Melinda Gates Foundation neutralized once-independent media including The Guardian, NPR and public television through financial gifts.
Democrats are leading the "biofascism" charge.
There's no science to back up the widespread suspension of our Constitutional rights.
Non-partisan grassroots efforts are gaining momentum and can preserve our freedom and prevent totalitarian takeover.
All "Truth" episodes can be found on Children's Health Defense's social media and on Children's Health Defense's channel found on Peeps TV, a network on Roku. Roku is accessible from any Smart TV and can be purchased separately for older TVs.
The post 'TRUTH' With RFK, Jr. and Naomi Wolf: Fighting for Our Constitutional Rights appeared first on Children's Health Defense.
British children returned to school on Monday after a two-month closure, with Prime Minister Boris Johnson saying he aimed to get the country " moving closer to a sense of normality." As part of the plan, millions of high school and college students coming back to UK classrooms will be tested for the first few […]
The post Updates on CCP Virus: UK Students Back to School After 2-Month Closure appeared first on NTD.
Mohamedou Slahi is an extraordinary person with a harrowing past and a remarkable, still-unfolding story. The interview I conducted with him on Saturday, which can be viewed below, is one I sincerely hope you will watch. He has much to say that the world should hear, and, with a new War on Terror likely to be launched in the U.S., his story is particularly timely now.
Known as the author of the best-selling Guantánamo Diary — a memoir he wrote during his fourteen years in captivity in the U.S. prison camp at Guantánamo — he is now the primary character of a new Hollywood feature film about his life, The Mauritanian. The first eight years of Slahi's imprisonment included multiple forms of abuse in four different countries and separation from everything he knew, but it afforded no charges, trials, or opportunities to refute or even learn of the accusations against him. . . Read More
Donald Trump called on the GOP to stop using his name for fundraising, in a move that suggests his changed relationships with the Republican Party going into the 2022 midterm elections. In this live Q&A with Crossroads host Joshua Philipp we'll be discussing this story and others, and answering questions from the audience. These stories […]
The post Live Q&A: What Trump Telling GOP To Stop Using His Name Means for the Republican Party appeared first on NTD.
The Wall Street Journal (WSJ) editorial board came out this week to express support for curtailing broad legal protections for technology companies after one of the newspaper's opinion articles was fact-checked by Facebook. "We've been leery of proposals in Congress to modify Section 230 protections that shield internet platforms from liability. But social-media giants are […]
The post WSJ Editorial Board Suggests Revising Section 230 Protections for Big Tech appeared first on NTD.
Sen. Joe Manchin (D-W.Va.) said Sunday that he will continue to push for the federal minimum wage to be increased to $11 as part of the CCP virus stimulus package, down from the $15 per hour minimum proposed by Sen. Bernie Sanders (I-Vt.). The federal minimum wage must be "above the poverty guideline," Manchin said in […]
The post Manchin Says He'll Continue to Back $11 Minimum Wage Hike appeared first on NTD.
New York Gov. Andrew Cuomo announced Sunday that he will sign a bill to limit his emergency powers as calls for his resignation continue to intensify over the state's CCP virus response and mounting sexual harassment allegations against him. "I'm signing today the legislature's emergency powers bill, and I'm going to implement it today with […]
The post Cuomo to Sign Bill Stripping His Emergency COVID-19 Powers appeared first on NTD.
People who are homeless will have access to COVID-19 vaccines in Michigan starting Monday. Local health officials say it's a critical step in curbing infections and making sure vulnerable populations have access. "Our vulnerable populations are high priority for us right now," Ingham County Health Officer Linda Vail said, according to the Lansing State Journal. […]
The post Updates on CCP Virus: Michigan Makes Vaccines Available to the Homeless appeared first on NTD.
MALABO—A series of large explosions at a military base that killed at least 15 people in Equatorial Guinea on Sunday were the result of negligence related to the use of dynamite, President Teodoro Obiang Nguema said. Another 500 people were injured in the blasts that rocked the city of Bata. In a statement carried on […]
The post Dynamite Explosions at Army Base in Equatorial Guinea Kill at Least 15 appeared first on NTD.
WASHINGTON—South Korea will increase its contribution to the cost of U.S. forces stationed in the country under an agreement reached with the United States, the State Department said on Sunday. The agreement reflects the Biden administration's "commitment to reinvigorating and modernizing our democratic alliances around the word to advance our shared security and prosperity," a […]
The post South Korea to Boost Funding for US Troops Under New Accord: State Department appeared first on NTD.
MINNEAPOLIS—Jury selection begins Monday for a former Minneapolis police officer charged with murder and manslaughter in George Floyd's death. Derek Chauvin's trial, which is expected to last weeks, will be overseen by an experienced judge and argued by skilled attorneys on both sides. It will be streamed online for the world to see because the […]
The post Key Players in Trial of Ex-Officer Charged in George Floyd's Death appeared first on NTD.
ROME—A particularly spectacular blast from Italy's Mount Etna volcano belched out a towering cloud of ash and lava stone Sunday onto Sicilian villages, the latest in a series of explosions since mid-February. Italy's national geophysics and volcanology institute INGV said the powerful explosion at 2 a.m. was the 10th such big blast since Feb. 16, […]
The post Etna Keeps Up Its Spectacular Explosions; Ash Rains on Towns appeared first on NTD.
President Donald Trump sent cease-and-desist letters demanding that Republican National Committee (RNC), the National Republican Senatorial Committee (NRSC), and the National Republican Congressional Committee (NRCC) stop using his name and likeness, a Trump adviser told The Epoch Times. In a speech before the Conservative Political Action Conference in Orlando last Sunday, Trump instructed supporters to […]
The post Trump Sends Legal Notices to RNC, NRCC, NRSC to Stop Using His Name and Likeness appeared first on NTD.
SANAA—Yemen's Houthi forces fired drones and missiles at the heart of Saudi Arabia's oil industry on Sunday, attacking a Saudi Aramco facility at Ras Tanura in an assault the kingdom said was aimed at the security and stability of global energy supply. Announcing the attacks, the Houthis also said they attacked military targets in the […]
The post Yemen's Houthis Fire Missiles, Drones at Saudi Oil Facilities appeared first on NTD.
WASHINGTON—The United States will do what it sees as necessary to defend its interests after a rocket attack last week against Iraq's Ain al-Sada airbase, which hosts American, coalition, and Iraqi forces, U.S. Defense Secretary Lloyd Austin said on Sunday. Speaking on ABC's "This Week" program, Austin said the United States is urging Iraq to […]
The post US Will Do What's Necessary to Defend Itself After Attack in Iraq, Austin Says appeared first on NTD.
According to the Epoch Times, there have been 966 reported deaths as of one month ago. February 9, 2021 is the last data given on adverse effects of the Pfizer and Moderna vaccines.
The 966 deaths represent 5 percent of the total number of adverse events reports. Of those who died, 86, (8.9 percent) died on the same day they got the shot. An additional 129, (13.4 percent) died within one day. An additional 97 died within 2 days, and 61 within 3 days.

A total of 514 (53.2 percent) died within a week. 173 died within 7-13 days. 106 within 14-20 days.

85 percent of deaths occurred in individuals over 60; below 60 there were five deaths among those aged 20-29; 8 aged 30-39; 20 aged 40-49; and 57 aged 50-59.
Below is the chart:
For the full article and comparison to the flu vaccine, please visit The Epoch Times.
Texas Gov. Greg Abbott launched a program on March 6 that will deploy state National Guard troops and personnel from other agencies to respond to the burgeoning crisis at the southern border. Abbott says Operation Lone Star, in collaboration with the state's Department of Public Safety, will deploy air, ground, marine, and tactical border security assets to prevent Mexican criminal organizations from smuggling drugs and people into Texas. "Texas supports legal immigration but will not be an accomplice to the open border policies that cause, rather than prevent, a humanitarian crisis in our state and endanger the lives of Texans," Abbott said in a statement to media outlets on March 6. "We will surge the resources and law enforcement personnel needed to confront this crisis." The announcement comes as the number of illegal crossings at the southern border continues its steady rise since October of last year. The number of encounters at the southwest border …
In 2008, I wrote a book, "The End of America: Letter of Warning to a Young Patriot." In it I warned, based on my study of closing democracies in 20th century history, that America needed to beware of an all-too-possible slide into totalitarianism.
I warned that would-be tyrants, whether they are on the left or the right, always use a map to close down democracies, and that they always take the same ten steps.
Whether they "Invoke an External and Internal Threat" or "Develop a Paramilitary Force" or "Restrict the Press" or the final step, "Subvert the Rule of Law, these steps are always recognizable — and they always work to crush democracies and establish tyrannies. At the time that I wrote the book, the "global threat" of terrorism was the specter that powers invoked in order to attack our freedoms.
The book was widely read and discussed, both at the time of its publication and over the last 12 years. Periodically over the last decade, people would ask me when and if we had reached "Step Ten."
We — my brave publisher, Chelsea Green, and I — are releasing videos of me reading the first and last chapters (see videos below) of "The End of America" now, in 2021, for free. And I am calling the sequel to this book, which I am now writing, "Step Ten" — because as of March of last year, we have indeed, I am so sad to say, arrived at and begun to inhabit "Step Ten" of the 10 steps to fascism.
Though in 2008, I did not explicitly foresee that a medical pandemic would be the vehicle for moving the entire globe into "Step Ten," I have at various points warned of the dangers of medical crises as vehicles that tyranny can exploit to justify suppressions of civil rights.
Today, a much-hyped medical crisis has taken on the role of being used as a pretext to strip us all of core freedoms, that fears of terrorism did not, despite 20 years of effort, ultimately achieve. . .
Twice in the last six weeks, warnings were issued about imminent, grave threats to public safety posed by the same type of right-wing extremists who rioted at the Capitol on January 6. And both times, these warnings ushered in severe security measures only to prove utterly baseless.
First we had the hysteria over the violence we were told was likely to occur at numerous state capitols on Inauguration Day. "Law enforcement and state officials are on high alert for potentially violent protests in the lead-up to Inauguration Day, with some state capitols boarded up and others temporarily closed ahead of Wednesday's ceremony," announced CNN. In an even scarier formulation, NPR intoned that "the FBI is warning of protests and potential violence in all 50 state capitals ahead of President-elect Joe Biden's inauguration."
The resulting clampdowns were as extreme as the dire warnings. Washington, D.C. was militarized more than at any point since the 9/11 attack. The military was highly visible on the streets. And, described The Washington Post, "state capitols nationwide locked down, with windows boarded up, National Guard troops deployed and states of emergency preemptively declared as authorities braced for potential violence Sunday mimicking the Jan. 6 attack on the U.S. Capitol by a mob of pro-Trump rioters." All of this, said the paper, "reflected the anxious state of the country ahead of planned demonstrations."
But none of that happened — not even close. The Washington Post acknowledged three weeks later:
Despite warnings of violent plots around Inauguration Day, only a smattering of right-wing protesters appeared at the nation's statehouses. In Tallahassee, just five armed men wearing the garb of the boogaloo movement — a loose collection of anti-government groups that say the country is heading for civil war — showed up. Police and National Guard personnel mostly ignored them.
All over the country it was the same story. "But at the moment that Biden was taking the oath of office in Washington, the total number of protesters on the Capitol grounds in Topeka stood at five — two men supporting Trump and two men and a boy ridin' with Biden," reported The Wichita Eagle ("With Kansas Capitol in lockdown mode, Inauguration Day protest fizzles). "The protests fizzled out after not many people showed up," reported the local Florida affiliate in Tallahassee. "The large security efforts dwarfed the protests that materialized by Wednesday evening," said CNN, as "state capitols and other cities remained largely calm."
Indeed, the only politically-motivated violence on Inauguration Day was carried out by Antifa and anarchist groups in Portland and Seattle, which caused some minor property damage as part of anti-Biden protests while they "scuffled with police." CNN, which spent a full week excitedly hyping the likely violence coming to state capitols by right-wing Trump supporters, was forced to acknowledge in its article about their non-existence that "one exception was Portland, where left-wing protesters damaged the Democratic Party of Oregon building during one of several planned demonstrations.". . . Read More
Engineers have successfully repaired a liquid oxygen valve on the Space Launch System rocket's core stage with subsequent checks confirming the valve to be operating properly. The team plans to power up the core stage for remaining functional checks later this week before moving forward with final preparations for a hot fire test in mid-March at NASA's Stennis Space Center near Bay St. Louis, Mississippi. NASA anticipates setting a target date for the hot fire next week.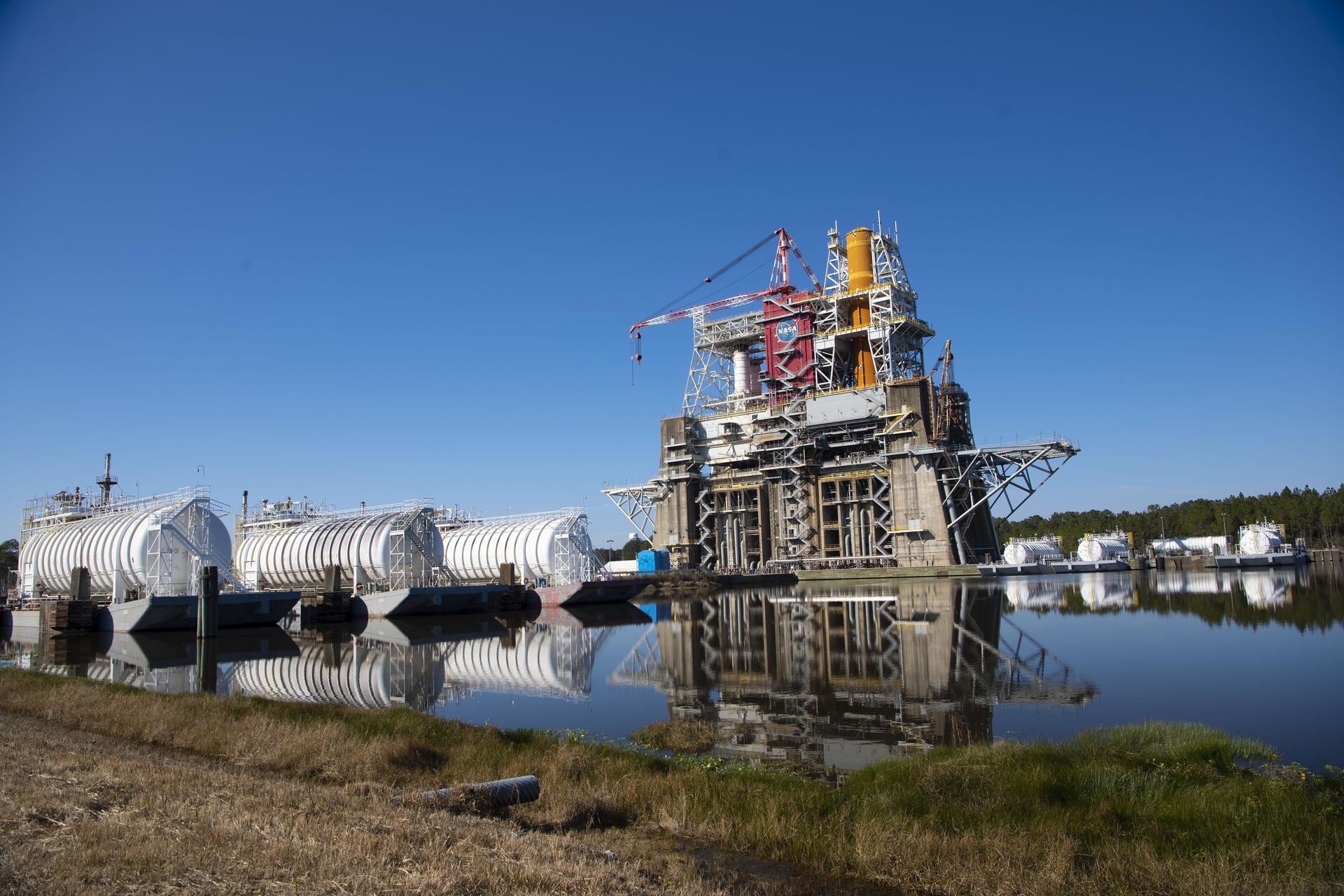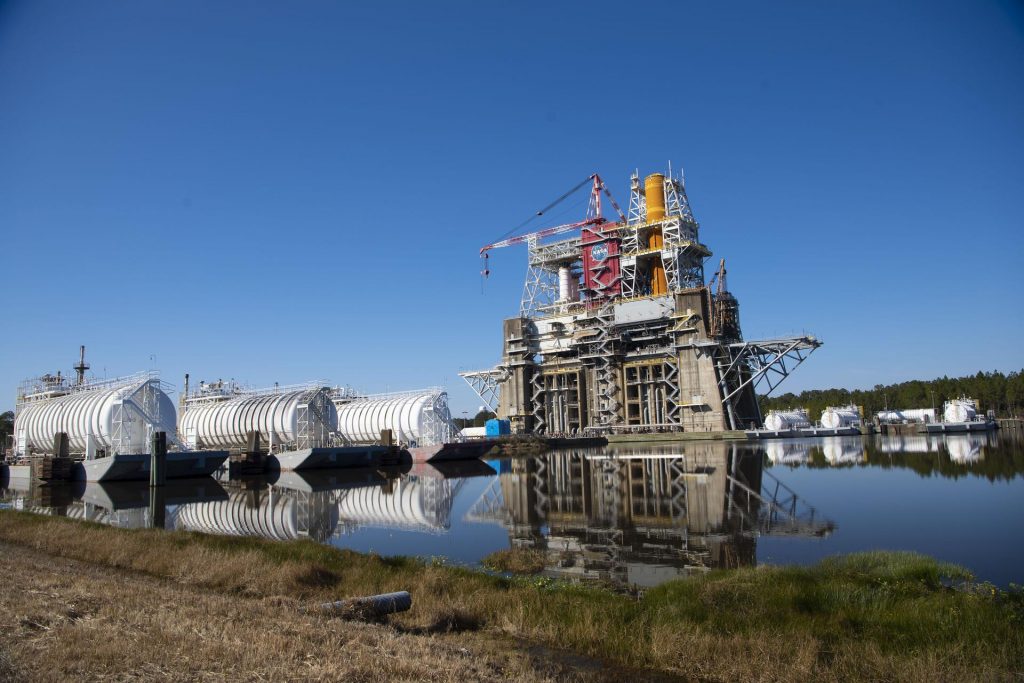 For more information about SLS Green Run, visit https://www.nasa.gov/artemisprogram/greenrun
A staple of mainstream U.S. discourse is that the United States opposes tyranny and despotism and supports freedom and democracy around the world. Embracing murderous despots is somethi…
Blacklane is launching a new inner-city service in New York, seeking to challenge the car services of rivals Uber and Lyft as the pandemic continues to reshape the industry.
I had the privilege of having my name trend on Twitter for a good part of Wednesday and into Thursday morning because journalists in the liberal sector of media along with left/liberal activists accused me of transphobia and bi-phobia (with half-hearted accusations of misogyny tossed in) so many times that Twitter's algorithm catapulted my name onto its sacred most-discussed list. Twitter's new team of extremely politicized editorialists summarized the trending term this way:
So repetitious were the accusatory tweets that a journalist entering my name in the Twitter search feature found these helpful prompts:
Among the many bizarre aspects of this episode is that I am and long have been someone who resides on the far end of the spectrum when it comes to trans rights: in favor of full legal rights for trans people, in favor of honoring their gender identity, and opposed to efforts to malign or exclude them, so much so that, in the past, when attacked on the rare occasions that I discuss this issue, it is almost always from people who oppose the core tenets of trans rights, not from those who support them. If I, with these views, am a bigoted enemy of the trans movement, then who are its allies? Do many of those who form this movement even want allies? So often it seems like they are more intent on insisting that those who perceive themselves as supporters are actually enemies due to the slightest deviations from the full panoply of dogma rather than persuading their actual enemies to become supporters: the persusaion-driven way that all successful social movements succeed in fostering change. . . Read More
Not even two months into their reign as the majority party that controls the White House and both houses of Congress, key Democrats have made clear that one of their top priorities is censorship of divergent voices. On Saturday, I detailed how their escalating official campaign to coerce and threaten social media companies into more aggressively censoring views that they dislike — including by summoning social media CEOs to appear before them for the third time in less than five months — is implicating, if not already violating, core First Amendment rights of free speech.
Now they are going further — much further. The same Democratic House Committee that is demanding greater online censorship from social media companies now has its sights set on the removal of conservative cable outlets, including Fox News, from the airwaves.
The House Energy and Commerce Committee on Monday announced a February 24 hearing, convened by one of its sub-committees, entitled "Fanning the Flames: Disinformation and Extremism in the Media." Claiming that "the spread of disinformation and extremism by traditional news media presents a tangible and destabilizing threat," the Committee argues: "Some broadcasters' and cable networks' increasing reliance on conspiracy theories and misleading or patently false information raises questions about their devotion to journalistic integrity."
Since when is it the role of the U.S. Government to arbitrate and enforce precepts of "journalistic integrity"? Unless you believe in the right of the government to regulate and control what the press says — a power which the First Amendment explicitly prohibits — how can anyone be comfortable with members of Congress arrogating unto themselves the power to dictate what media outlets are permitted to report and control how they discuss and analyze the news of the day?
But what House Democrats are doing here is far more insidious than what is revealed by that creepy official announcement. Two senior members of that Committee, Rep. Anna Eshoo (D-Silicon-Valley) and Rep. Jerry McNerney (D-CA) also sent their own letters to seven of the nation's largest cable providers — Comcast, AT&T, Spectrum, Dish, Verizon, Cox and Altice — as well as to digital distributors of cable news (Roku, Amazon, Apple, Google and Hulu) demanding to know, among other things, what those cable distributors did to prevent conservative "disinformation" prior to the election and after — disinformation, they said, that just so happened to be spread by the only conservative cable outlets: Fox, Newsmax and OANN.
In case there was any doubt about their true goal — coercing these cable providers to remove all cable networks that feature conservative voices, including Fox (just as their counterparts on that Committee want to ban right-wing voices from social media) — the House Democrats in their letter said explicitly what they are after: namely, removal of those conservative outlets by these cable providers:
Congresswoman Eshoo boasted on her official site about these efforts, lauding herself and McNerney for "urging 12 cable, satellite, and streaming TV companies to combat the spread of misinformation and requesting more information about their actions to address misinformation, disinformation, conspiracy theories, and lies spread through channels they host."
For the last four years, we were inundated with media messaging that Trump posed an unprecedented threat to press freedoms. The Washington Post even flamboyantly adopted a new motto to implicitly ratify that accusation (while claiming it was not Trump-specific). Other than the indictment of Julian Assange — which most Washington Democrats cheered — what did the Trump administration do in the way of attacking press freedoms that remotely compares to Democrats abusing their majoritarian power to force the removal of conservative cable outlets from the airwaves, just days after doing the same with dissident voices online?
There is not a peep of protest from any liberal journalists. Do any of the people who spent four years pretending to care so deeply about the vital role of press freedom have anything to say about this full frontal attack by the majority party in Washington on news outlets opposed to their political agenda and ideology?
Evidently not. While many conservative outlets are covering this story, it is difficult to find any liberal outlets writing about it at all. An article from The New York Times was one exception, though it largely attempted to justify these censorship efforts, with paragraph after paragraph purporting to demonstrate the dangerous misinformation spread by these channels. The only nods to the dangers of press freedoms in the article came from statements by Fox News and a GOP member of the Federal Communications Commission (FCC).
Revealingly, these same two members of Congress who sent this threatening letter to cable providers said during the Trump years that freedom of the press must be safeguarded at all costs. "The First Amendment prohibits Congress from making laws that abridge the freedom of the press, and we cherish our country's culture of free expression," they intoned when writing to the FCC in 2019 to complain that Russian news outlets were concealing their affiliation with the Kremlin. "We're not requesting any press censorship," they assured the FCC under Trump. Yet they are clearly doing exactly that now.
In a statement he emailed to me and publicly posted, FCC Commissioner Brendan Carr denounced the Democrats' actions as a "marked departure from First Amendment norms." He said "it is a chilling transgression of the free speech rights that every media outlet in this country enjoys." In response to my inquiries, Commissioner Carr added in a separate statement to me:
The greatest threat to free speech in America today is not any law passed by the government—the First Amendment stands as a strong bulwark against that form of censorship by state action. The threat comes in the form of legislating by letterhead. Politicians have realized that they can silence the speech of those with different political viewpoints by public bullying. The letter sent by two senior Democrats on the House Energy and Commerce Committee to cable companies and other regulated entities, and the Committee's own hearing this week on "disinformation in the media," are the latest examples. They are singling out selected newsrooms for their coverage of political events and sending a clear message that these media outlets will pay a price if they do not align their viewpoints with Democrat orthodoxy. That is a chilling transgression of free speech and journalistic freedom. No government official has any business inquiring about the 'moral principles' that guide a private entity's decision about what news to carry.
Carr's GOP colleague on the FCC, Commissioner Nathan Simington, similarly accused House Democrats of seeking to "intimidate into silence those who would distribute on their platforms disfavored points of view."
---
The way Democrats justify this to themselves is important to consider. They do not, of course, explicitly acknowledge that they are engaged in authoritarian assaults on free speech and a free press. Not even the most despotic tyrants like to think of themselves in that way. All tyrants concoct theories and excuses to justify their censorship as noble and necessary.
Indeed, the justifying script Democrats are using here is the one most commonly employed by autocrats around the world to silence their critics. Those they seek to silence are not merely expressing a different view, but are dangerous. They are not merely advocating alternative ideologies but are destabilizing society with lies, fake news, and speech that deliberately incites violence, subversion and domestic terrorism.
In her boastful posting, Rep. Eshoo says her efforts targeting these cable outlets are necessary because "misinformation on TV has led to our current polluted information environment that radicalizes individuals to commit seditious acts and rejects public health best practices, among other issues in our public discourse." This is the rationale invoked by virtually every repressive state to imprison journalists and ban media outlets.
The Democrats sound a great deal like the Egyptian regime of Gen. Abdel el-Sisi. Just two weeks ago, Sisi's regime finally released an Al Jazeera journalist who had been imprisoned for four years based on accusations that he had "spread false news" and was guilty of "incitement against state institutions and broadcasting false news with the aim of spreading chaos." Sound familiar? It should, since that is precisely what House Democrats are saying to ennoble their multi-pronged assault on free expression.
Accusing one's domestic opponents of being subversives and domestic terrorists is by far the most common way that despots on every continent justify their censorship and silencing campaigns of oppositional media outlets. In 2014, the French journalist Valeria Costa-Kostritsky warned in the Index on Censorship that anti-terrorism laws and accusations of promoting subversion were becoming the primary means which authoritarian states from Turkey and Jordan to Russia and the UAE use to justify the silencing of journalists:
Anti-terror legislation seems to be the perfect tool for a state seeking to crack down on opposition. "It's so elusive. You can [see] anything as terrorist propaganda. There needn't be any evidence of violence, any praise of violence. Plus, if you blame someone for having a connection with the [Kurdistan Workers' Party] the public buys that argument easily, especially in a country that is suffering from terrorism, as Turkey is," said Sevgi Akarçeşme, former editor-in-chief of Turkey's Today's Zaman (the English-language edition of daily Zaman), who had her newspaper taken over by the government in March 2016.
A similar means used by repressive governments to silence disfavored media outlets is to claim they are promoting "extremism." As Costa-Kostritsky detailed:
There's another word one can use to browse through reports published on the [Mapping Media Freedom] map: "extremism". Anti-extremism legislation is used to intimidate journalists in post-Soviet countries, particularly in Russia. On the map, of the 35 incidents flagged with "extremism", 11 took place in Russia, and seven in Crimea, others include Belgium, Italy, Hungary, France and Spain. Five reports connecting the media to "extremism" took place during the first half of 2016. They include website closures and journalists being put on a list of extremists. In Russia, most cases using anti-extremism legislations against journalists happen via Roskomnadzor, the national media regulator.
When China arrests journalists it typically justifies its actions by accusing them of fomenting extremism that jeopardizes national security.
And accusing journalists of spreading "fake news" — always a dangerously vague term from its inception — is equally commonplace when government authorities want to silence media outlets. The Washington Post reported that "as 2019 draws to a close, there are 30 journalists in jail worldwide on charges of 'false news' — or, as it's also called these days, 'fake news.'" In sum:
It has now become commonplace to throw around fake-news accusations in the United States. But in other countries around the world — like Egypt, Turkey, Somalia and Cameroon — such charges can have very chilling and stifling impacts on the press, according to an annual report by the New York-based Committee to Protect Journalists.

In Egypt — where General-turned-President Abdel Fatah al-Sissi has been overseeing a crackdown that human rights groups say is harsher than any before — there are 21 journalists in jail for allegedly publishing "false news," according to the CPJ's data. In practice, press freedom advocates say, these charges stem from a simple fact: The journalists published news that Sisi didn't like.
In a passage that the Post would only publish about foreign countries but never about House Democrats, even though it now applies equally, they observed: "There is a serious global problem of disinformation spreading online and sowing distrust and sectarianism. The problem, say press advocates, is that the laws regulating fake news all too often are a means of stifling the media rather than fostering a more transparent environment online."
This framework is hardly rare in the west either. When the Obama administration collaborated with the UK Government in 2013 to detain my husband David Miranda at Heathrow Airport in connection with the work he was doing in the Snowden reporting, they cited an anti-terrorism law to justify his detention, and repeatedly threatened to prosecute him for terrorism if he did not cooperate by providing all of his passwords to them. He ultimately prevailed in his lawsuit against the U.K. Government on the ground that it constitutes an illegal assault on press freedoms and human rights to abuse anti-terrorism frameworks to intimidate or silence journalists.
Justifying the silencing of journalists by accusing them of inciting domestic terrorism and extremism is now the most common means used globally for censorsing the press. The Committee to Protect Journalists in 2013 said they had "tracked a significant rise in journalist imprisonments." The culprit, said the group, was "the expansion of anti-terrorism and national security laws worldwide" after the 9/11 attack, which had been repeatedly abused to criminalize media outlets. "The number of journalists jailed worldwide hit 232 in 2012, 132 of whom were held on anti-terror or other national security charges." In sum: "CPJ's analysis has found that governments have exploited these laws to silence critical journalists."
Are there conspiracy theories and disinformation sometimes found on the conservative cable outlets which House Democrats want taken off the air? Of course there are: all media outlets disseminate conspiracy theories and fake news at times. MSNBC and CNN spent four years endorsing the most deranged conspiracy theory imaginable, one with very toxic roots in the Cold War: namely, the McCarthyite script that the Kremlin had taken over control of key U.S. institutions through sexual blackmail over the President, invasions into the nation's heating system and electric grid, and criminal conspiracy between Moscow and the Trump campaign to hack into Democrats' emails.
All of that was false, just as the one-month tale told over and over by the media about a pro-Trump mob murdering Brian Sicknick by bludgeoning him to death with a fire extinguisher was false — a story which remains unretracted or corrected by most who spread it.
Just imagine if, during the Trump years, the GOP Senate had abused its power to bully cable outlets into removing MSNBC from their platforms, or banning liberal journalists and activists from using social media platforms, on the grounds that they were spreading conspiracy theories and fake news. It is hard to overstate how extreme the rhetoric would have been that Trump and the Republicans were engaged in authoritarian measures to destroy free speech and a free press.
And I would have joined in those denunciations (as I did with the Assange prosecution): as much as I loathe so much of what those outlets do, it is not the role of the government to regulate let alone silence them. The corrective is for journalists to rebuild trust and faith with the public by exposing their misinformation and proving to the public that they will do accurate and reliable reporting regardless of which faction is aggrandized or angered.
But corporate media outlets and Democrats (excuse the redundancy) who spent the last four years posturing as virulent defenders of press freedoms never meant it. Like so much of what they claimed to believe, it was fraudulent. The proof is that they are now mute, if not supportive, as Democrats use their status as majority party to launch an assault against press freedoms far more egregious than anything Trump got close to doing.
As YouTube and Big Tech move into the realm of the ridiculous, everyday Americans continue to make an effort to remain informed. Here is Donald Trump's full interview on NewsMax recorded February 17, 2021.
For the third time in less than five months, the U.S. Congress has summoned the CEOs of social media companies to appear before them, with the explicit intent to pressure and coerce them to censor more content from their platforms. On March 25, the House Energy and Commerce Committee will interrogate Twitter's Jack Dorsey, Facebooks's Mark Zuckerberg and Google's Sundar Pichai at a hearing which the Committee announced will focus "on misinformation and disinformation plaguing online platforms."
The Committee's Chair, Rep. Frank Pallone, Jr. (D-NJ), and the two Chairs of the Subcommittees holding the hearings, Mike Doyle (D-PA) and Jan Schakowsky (D-IL), said in a joint statement that the impetus was "falsehoods about the COVID-19 vaccine" and "debunked claims of election fraud." They argued that "these online platforms have allowed misinformation to spread, intensifying national crises with real-life, grim consequences for public health and safety," adding: "This hearing will continue the Committee's work of holding online platforms accountable for the growing rise of misinformation and disinformation."
House Democrats have made no secret of their ultimate goal with this hearing: to exert control over the content on these online platforms. "Industry self-regulation has failed," they said, and therefore "we must begin the work of changing incentives driving social media companies to allow and even promote misinformation and disinformation." In other words, they intend to use state power to influence and coerce these companies to change which content they do and do not allow to be published.
I've written and spoken at length over the past several years about the dangers of vesting the power in the state, or in tech monopolies, to determine what is true and false, or what constitutes permissible opinion and what does not. I will not repeat those points here.
Instead, the key point raised by these last threats from House Democrats is an often-overlooked one: while the First Amendment does not apply to voluntary choices made by a private company about what speech to allow or prohibit, it does bar the U.S. Government from coercing or threatening such companies to censor. In other words, Congress violates the First Amendment when it attempts to require private companies to impose viewpoint-based speech restrictions which the government itself would be constitutionally barred from imposing. . .
The group of life-long Republican Party consultants who, under the name "The Lincoln Project," got very rich in 2020 with anti-Trump online messaging has spent weeks responding to numerous scandals on multiple fronts. Despite the gravity of those scandals, its conduct on Thursday night was in a whole new category of sleaze. It not only infuriated their long-time allies, but also constituted the abuse of Twitter's platform to commit likely illegal acts.
In a stunning presentation of 'facts', Democrat House managers make the perfect case to impeach themselves, their fellow Democrats, including Speaker of the House Nancy Pelosi, Democrat Presidential candidate Hillary Clinton, Presidential candidate Joe Biden and Vice-Presidential candidate Kamala Harris. They called for continuing riots, violence and claimed that the election of Donald Trump in 2016 was a stolen election.
After what appears to be claim after claim of House managers being able to read minds, Kabuki theater and doctored videos, Democrats and CNN finally get directly challenged by Senator Mike Lee over the House manager's use of CNN's fake news reports. Pandemonium and confusion breaks out. As one viewer put it, "What an embarassment." House managers close the session by removing the false statements attributed to Mike Lee by the House managers and CNN "on the grounds that it is not true."
A new and rapidly growing journalistic "beat" has arisen over the last several years that can best be described as an unholy mix of junior high hall-monitor tattling and Stasi-like citizen surveillance. It is half adolescent and half malevolent. Its primary objectives are control, censorship, and the destruction of reputations for fun and power. Though its epicenter is the largest corporate media outlets, it is the very antithesis of journalism.
I've written before about one particularly toxic strain of this authoritarian "reporting." Teams of journalists at three of the most influential corporate media outlets — CNN's "media reporters" (Brian Stelter and Oliver Darcy), NBC's "disinformation space unit" (Ben Collins and Brandy Zadrozny), and the tech reporters of The New York Times (Mike Isaac, Kevin Roose, Sheera Frenkel) — devote the bulk of their "journalism" to searching for online spaces where they believe speech and conduct rules are being violated, flagging them, and then pleading that punitive action be taken (banning, censorship, content regulation, after-school detention). These hall-monitor reporters are a major factor explaining why tech monopolies, which (for reasons of self-interest and ideology) never wanted the responsibility to censor, now do so with abandon and seemingly arbitrary blunt force: they are shamed by the world's loudest media companies when they do not.
Just as the NSA is obsessed with ensuring there be no place on earth where humans can communicate free of their spying eyes and ears, these journalistic hall monitors cannot abide the idea that there can be any place on the internet where people are free to speak in ways they do not approve. Like some creepy informant for a state security apparatus, they spend their days trolling the depths of chat rooms and 4Chan bulletin boards and sub-Reddit threads and private communications apps to find anyone — influential or obscure — who is saying something they believe should be forbidden, and then use the corporate megaphones they did not build and could not have built but have been handed in order to silence and destroy anyone who dissents from the orthodoxies of their corporate managers or challenges their information hegemony.
Oliver Darcy has built his CNN career by sitting around with Brian Stelter petulantly pointing to people breaking the rules on social media and demanding tech executives make the rule-breakers disappear. The little crew of tattletale millennials assembled by NBC — who refer to their twerpy work with the self-glorifying title of "working in the disinformation space": as intrepid and hazardous as exposing corruption by repressive regimes or reporting from war zones — spend their dreary days scrolling through 4Chan boards to expose the offensive memes and bad words used by transgressive adolescents; they then pat themselves on the back for confronting dangerous power centers, even when it is nothing more trivial and bullying than doxxing the identities of powerless, obscure citizens. . .
Former Vice President Mike Pence will join the Heritage Foundation, where he will advise on public policy issues and help propel the conservative movement forward, the think tank said in a statement. "I am profoundly honored to join them as a distinguished visiting fellow to advance conservative policies that will benefit every American," Pence said on Twitter. Heritage stated that Pence will advise its experts on public policy issues, deliver a series of speeches, and help the think tank "lead the conservative movement into the future." Pence will also contribute a monthly column for The Daily Signal, the organization's multimedia news outlet. "I look forward to rolling up my sleeves and working with the all-star team at Heritage as we continue to take the case for a strong national defense, free markets and traditional values to policymakers across the Nation and to every American who cherishes our Heritage of Freedom," Pence …
Today, Look Ahead America Executive Director Matt Braynard urged the public, particularly in Ohio, to warn the Board of Elections of Stark County, Ohio, not to move ahead with their $6 million dollar purchase of Dominion Voting Equipment.
Said Braynard, "It is unconscionable for any free election to be run on "black box" voting equipment where both the software and hardware are proprietary and the code that runs them is not available for public inspection. And any elected official who thinks it is acceptable to purchase voting equipment is as qualified to have their job as a mechanic who thinks it is acceptable to put water in your Chevy's gas tank.
"Over and over again after the 2020 General Election, executives from companies that sold black box voting equipment told government officials who asked questions about how their machines operated that they could not answer because the software was a 'proprietary' company secret.
A PDF version of this statement can be found here.
It has been just slightly more than three months since I resigned from The Intercept to return to independent journalism. These last three months have been intense and, even more so, exhilarating — largely due to the incredible and gratifying support from readers, for which I am deeply thankful. But the intensity of the last three months is also due to …
WASHINGTON—Former Acting Customs and Border Protection (CBP) Commissioner Mark Morgan left his role at noon on Jan. 20. He had been in the position since early July 2019. During the final months of the Obama administration, Morgan also served as the Border Patrol chief. Morgan spoke to The Epoch Times about the flurry of border security-related executive orders and memos issued by President Joe Biden and his Department of Homeland Security (DHS). These include temporarily suspending deportations of illegal aliens, reversing President Donald Trump's ban on travel from terror-prone countries, halting border wall construction, stopping the addition of asylum-seekers to the Migrant Protection Protocol program, preserving the Deferred Action for Childhood Arrivals (DACA) program, and releasing a sweeping immigration package to Congress that includes amnesty for millions of illegal immigrants. The Epoch Times: As a critic of Biden's actions on immigration, which one do you see as most detrimental so far? …
LAA Executive Director joined Dan Ball last night to talk about the problems with H.R. 1, where he discusses problems with this legislation you haven't heard anywhere else.
Today, LAA Executive Director Matt Braynard sent a letter to Acting Attorney General Wilkinson and FBI Director Wray asking them to drop the charges against non-violent protestors from the January 6th rally at the U.S. Capitol.
"There is no excuse for violence or destruction of property, and I support the prosecution of those individuals who engaged in such activity," said Matt Braynard. "However, I do not support the Biden Administration using those few bad apples as an excuse to persecute the peaceful Trump supporters who entered the Capitol with selective prosecutions based on their political beliefs.
"Many of the protesters who entered the Capitol reasonably believed they had permission. As videos show, police officers opened the protective fencing around the Capitol and stood aside as crowds entered the building. While some of these men and women should have known better, the majority of them were political neophytes who simply viewed this as an extension of the peaceful protest. They had no intention to destroy property or harm anyone. They may have been naive, but were not acting maliciously. Whatever the crimes, they do not deserve jail time and financial ruin due to legal costs for such a minor offense.
"I have a message to the non-violent protestors who entered the capitol: DON'T DO THAT AGAIN.
"Believe me, I understand your frustration over the 2020 general election. What I am asking you and anyone else who is angry about what happened is to channel that anger into productive, legal activism to help us save our country. Help me. Help me and the other volunteers at Look Ahead America to advocate for reforms in your home state to ensure voter integrity. Help me to register, educate, and turn out to vote disaffected patriots just like yourself. Together, we can make the American Dream their dream— and your dream— again."
A remarkable series of events culminated in at least one major Wall Street hedge fund on the verge of insolvency and widespread anxiety and even panic from the titans of the financial system. It was all initiated on a sub-group of Reddit known for its heterodox interest in stock markets, video games, and vaguely populist politics.
Purposely targeting the stock of a company that had long been written off by Wall Street and which short sellers had decided to ravage — the video game retailer GameStop — these small investors, many apparently working class or debt-ridden, banded together to drive up the stock price of that company into the stratosphere, abruptly leaving the hedge fund short-sellers with billions of dollars in losses.
Although it may be more complex than this once all the facts are all known, this is being treated — by those excited by it and those aghast — as a type of populist uprising, a David v. Goliath tale in which ordinary people united to brilliantly beat Wall Street at its own game, thereby transferring plutocratic wealth back to the public. Oligarchs and their media spokespeople spent all day on CNBC and other pro-Wall-Street outlets expressing outrage and demanding government intervention to protect them from what they regard as this grave injustice.
And the sub-Reddit has now been banned by at least one platform, on the highly suspicious ground that it was due to "hate speech" and not the use of this group to sabotage Wall Street billionaires (what a remarkable coincidence of timing that this sub-Reddit's "hate speech" suddenly crossed a line exactly as hedge fund managers were demanding their heads; the page continues, however, to appear on Reddit itself).
In the video below, I discuss what happened and what the implications are. One note about the video: though I do discuss the amorphous and trans-ideological politics driving both the Reddit uprising and the reaction to it, that topic in particular merits much more consideration. Liberal journalists and pundits love to mock the idea that "economic anxiety" drives anything remotely adjacent to right-wing populism — the primary drivers are racism and other types of bigotry, they insist in unison — yet all one has to do is spend any non-trivial amount of time in that sub-Reddit to see genuine and significant levels of rational economic anger often quite untethered, even hostile, to left-liberal cultural pieties and political niceties. Given their recent noble success, everyone now wants to claim these Redditors as their own, but their politics, like many people's, defy the clean left-right dichotomy on which the professional media and punditry classes depend, the only prism through which they can understand the world.
This is one of the most interesting and potentially significant events — not just financially but culturally and politically — to happen in some time, and I try here to explain the key components and highlight some of the most consequential implications [note that this video was filmed late last night before the banning of the sub-Reddit by Discord on obviously specious grounds and, far worse, the corrupted banning this morning by major trading platforms, including RobinHood, of any attempts to buy GameStop and other targeted stocks while still allowing them to be sold: the ultimate expression of what should be illegal market manipulation to protect hedge funds]:
A remarkable series of events culminated in at least one major Wall Street hedge fund on the verge of insolvency and widespread anxiety and even panic from the titans of the financial system. It was all initiated on a sub-group of Reddit known f…
Former Secretary of State Mike Pompeo has joined Hudson Institute, a conservative think tank in Washington, in a move that some see as a preparing for a potential 2024 presidential run. "I am pleased to be joining Hudson Institute and look forward to contributing to its mission of promoting American leadership and global engagement," Pompeo said. The institute, which is reputed among the conservative community, said in a statement that Pompeo will come on as a distinguished fellow. "From his leadership in promoting peace between Israel and its Arab neighbors to confronting strategic threats to the United States, Secretary Pompeo has been among the most consequential secretaries of State," said John Walters, president and CEO of Hudson Institute. "It is an honor to have this outstanding public servant join Hudson Institute." Aligning himself with the institute could give Pompeo the opportunity to engage in policy discussions and be close to …
Washington, DC has been continuously militarized beginning the week leading up to Joe Biden's inauguration, when 20,000 National Guard troops were deployed onto the streets of the nation's capital. The original justification was that this show of massive force was necessary to secure the inauguration in light of the January 6 riot at the Capitol.
But with the inauguration over and done, those troops remain and are not going anywhere any time soon. Working with federal law enforcement agencies, the National Guard Bureau announced on Monday that between 5,000 and 7,000 troops will remain in Washington until at least mid-March.
The rationale for this extraordinary, sustained domestic military presence has shifted several times, typically from anonymous U.S. law enforcement officials. The original justification — the need to secure the inaugural festivities — is obviously no longer operative.
So the new claim became that the impeachment trial of former President Trump that will take place in the Senate in February necessitated military reinforcements. On Sunday, Politico quoted "four people familiar with the matter" to claim that "Trump's upcoming Senate impeachment trial poses a security concern that federal law enforcement officials told lawmakers last week requires as many as 5,000 National Guard troops to remain in Washington through mid-March."
The next day, AP, citing "a U.S. official," said the ongoing troop deployment was needed due to "ominous chatter about killing legislators or attacking them outside of the U.S. Capitol." But the anonymous official acknowledged that "the threats that law enforcement agents are tracking vary in specificity and credibility." Even National Guard troops complained that they "have so far been given no official justifications, threat reports or any explanation for the extended mission — nor have they seen any violence thus far."
---
It is hard to overstate what an extreme state of affairs it is to have a sustained military presence in American streets. Prior deployments have been rare, and usually were approved for a limited period and/or in order to quell a very specific, ongoing uprising — to ensure the peaceful segregation of public schools in the South, to respond to the unrest in Detroit and Chicago in the 1960s, or to quell the 1991 Los Angeles riots that erupted after the Rodney King trial.
Deploying National Guard or military troops for domestic law enforcement purposes is so dangerous that laws in place from the country's founding strictly limit its use. It is meant only as a last resort, when concrete, specific threats are so overwhelming that they cannot be quelled by regular law enforcement absent military reinforcements. Deploying active military troops is an even graver step than putting National Guard soldiers on the streets, but they both present dangers. As Trump's Defense Secretary said in response to calls from some over the summer to deploy troops in response to the Black Lives Matter and Antifa protests: "The option to use active duty forces in a law enforcement role should only be used as a matter of last resort, and only in the most urgent and dire of situations."
Are we even remotely at such an extreme state where ordinary law enforcement is insufficient? The January 6 riot at the Capitol would have been easily repelled with just a couple hundred more police officers. The U.S. is the most militarized country in the world, and has the most para-militarized police force on the planet. Earlier today, the Acting Chief of the Capitol Police acknowledged that they had advanced knowledge of what was planned but failed to take necessary steps to police it.
Future violent acts in the name of right-wing extremism, as well as other causes, is highly likely if not inevitable. But the idea that the country faces some sort of existential armed insurrection that only the military can suppress is laughable on its face.
Recall that ABC News, on January 11, citing "an internal FBI bulletin obtained by ABC News," claimed that "starting this week and running through at least Inauguration Day, armed protests are being planned at all 50 state capitols and at the U.S. Capitol." The news outlet added in highly dramatic and alarming tones:
The FBI has also received information in recent days on a group calling for "storming" state, local and federal government courthouses and administrative buildings in the event President Donald Trump is removed from office prior to Inauguration Day. The group is also planning to "storm" government offices in every state the day President-elect Joe Biden will be inaugurated, regardless of whether the states certified electoral votes for Biden or Trump.
None of that happened. There was virtually no unrest or violence during inauguration week — except for some anti-Biden protests held by leftist and anarchist protesters that resulted in a few smashed windows at the Oregon Democratic Party and some vandalism at a Starbucks in Seattle. "Trump supporters threatened state Capitols but failed to show on Inauguration Day," was the headline NBC News chose to try to justify this gap between media claims and reality.
This threat seems wildly overblown by the combination of media outlets looking for ratings, law enforcement agencies searching for power, and Democratic Party operatives eager to exploit the climate of fear for a new War on Terror.
But now is not a moment when there is much space for questioning anything, especially not measures ostensibly undertaken in the name of combatting white-supremacist right-wing extremism — just as no questioning of supposed security measures was tolerated in the wake of the 9/11 attack. And so the scenes of soldiers on the streets of the nation's capital, there in the thousands and for an indefinite period of time, is provoking little to no concern.
---
What makes this all the more remarkable is that a mere seven months ago, a major controversy erupted when The New York Times published an op-ed by Sen. Tom Cotton (R-AR) which, at its core, advocated the deployment of military troops to quell the social unrest, protests and riots that erupted over the summer after the killing in Minneapolis of George Floyd. To justify the deployment of National Guard and active duty military forces, Cotton emphasized how many people, including police officers, had been seriously maimed or even killed as part of that unrest:
Outnumbered police officers, encumbered by feckless politicians, bore the brunt of the violence. In New York State, rioters ran over officers with cars on at least three occasions. In Las Vegas, an officer is in "grave" condition after being shot in the head by a rioter. In St. Louis, four police officers were shot as they attempted to disperse a mob throwing bricks and dumping gasoline; in a separate incident, a 77-year-old retired police captain was shot to death as he tried to stop looters from ransacking a pawnshop. This is "somebody's granddaddy," a bystander screamed at the scene.
(Cotton's claim that police officers "bore the brunt of the violence" was questionable, given how many protesters were also killed or maimed, but it is true that numerous police officers were attacked, including fatally).
Cotton acknowledged that the central cause of the protests was a just one, noting they were provoked by "the wrongful death of George Floyd." He also strongly affirmed the right of people to peacefully protest in support of that cause, accusing those justifying the violence of "a revolting moral equivalence of rioters and looters to peaceful, law-abiding protesters," adding: "A majority who seek to protest peacefully shouldn't be confused with bands of miscreants."
But he insisted that, absent military reinforcements, innocent people, principally ones in poor communities, will suffer. "These rioters, if not subdued, not only will destroy the livelihoods of law-abiding citizens but will also take more innocent lives," Cotton wrote, adding: "Many poor communities that still bear scars from past upheavals will be set back still further."
The backlash to the publication of this op-ed was immediate, intense, and, at least in my memory, unprecedented. Very few people were interested in engaging the merits of Cotton's call for a deployment of troops in order to prove the argument was misguided.
Their view was not that Cotton's plea for soldiers in the streets was misguided, but that advocacy for it was so obscene, so extremist, so dangerous and repugnant, that the mere publication of the op-ed by The Paper of Record was an act of grave immorality.
"I'll probably get in trouble for this, but to not say something would be immoral. As a black woman, as a journalist, I am deeply ashamed that we ran this," pronounced the paper's Nikole Hannah-Jones in a now-deleted tweet. The New York Times Magazine writer Taffy Brodesser-Akner posted a multi-tweet denunciation that compared Cotton to an anti-Semite who "says, 'The Jew is a pig,'" argued that "hatred dressed up as opinion is not something I have to withstand," and concluded with this flourish: "I love working at the Times and most days of the week I'm very proud to be part of its mission. But tonight, I understand the people who treat me like I work at a tobacco company."
Former NYT editor and Huffington Post editor-in-chief Lydia Polgreen announced, also in a now-deleted tweet: "I spent some of the happiest and most productive years of my life working for the New York Times. So it is with love and sadness that I say: running this puts Black @nytimes staff – and many, many others – in danger." That publication of the Cotton op-ed "puts Black New York Times staff in danger" became a mantra recited by more journalists than one can list.
Two editors — including the paper's Editorial Page editor James Benett and a young assistant editor Adam Rubenstein — were forced out of their jobs, in the middle of a pandemic, for the crime not of endorsing Cotton's argument but merely airing it. Media reports attributed their departure to a "staff revolt." The paper itself appended a major editor's note: "We have concluded that the essay fell short of our standards and should not have been published." In addition to alleged flaws in the editorial process, the paper also said "the tone of the essay in places is needlessly harsh and falls short of the thoughtful approach that advances useful debate."
There is a meaningful difference between deploying National Guard troops and active duty soldiers on American streets. But both measures are extraordinary, create a climate of militarization, have a history of resulting in excessive force against citizens engaged in peaceful protest and constitutionally protected dissent, and present threats and dangers to civil liberties far beyond ordinary use of law enforcement.
Why was the idea of troops in American streets so grotesque and offensive in June, 2020 but so normalized now? Why were these troops likely to indiscriminately arrest and murder black reporters and other journalists over the summer but are now trusted to protect them? And what does it say about the current climate, and the serious dangers it poses, that the public is being trained so easily to acquiesce to extreme measures in the name of domestic security?
We are witnessing the media and their public treat what ought to be regarded with great suspicion as not only normal but desirable, all through the manipulation of fears and inflation of threats. That does not bode well for those who seek to impede the imminent attempt to begin a new domestic War on Terror.
"The Aristocats" was hit, too, reportedly because it has a Siamese cat character called Shun Gon.
Jeff Bezos and Amazon do not want their workers voting by mail on unionization.

Amazon says mail-in voting wouldn't be "valid or fair" and is encouraging in-person voting instead pic.twitter.com/1nBozsGqAH

— TalkRadio 77 WABC (@77WABCradio) January 24, 2021
For Most Americans, The Hipocrisy Never Ceases To Amaze. Apparently, Amazon Agrees With Donald J. Trump & Bill Barr: Voting By Mail Is Not A Good Idea.
Look Ahead America has released its plan for fighting corporate censorship and is calling on patriots everywhere to join the effort.
"Social media networks, tech companies, and financial institutions are not entitled to tax dollars paid by citizens whom they censor, blacklist, and deplatform for engaging in legal speech and political activity," said Look Ahead America Executive Director Matt Braynard. "So we're calling on citizens to lobby state legislatures to declare government money and contracts off limits to such companies."
"We've released a list of policy objectives to guide legislation on this issue covering everything from marketing spending, technology contracts, and divestment. And we're training citizens on how to be grassroots lobbyists to advocate for these reforms at the state capitols."
Look Ahead America will be hosting its first free, online-training session on how citizens can become grassroots lobbyist on Wednesday, January 27, and has released a copy of the policy objectives on its website, lookaheadamerica.org/speech.
Will Wilkinson is about as mainstream and conventional a thinker as one can find, and is unfailingly civil and restrained in his rhetoric. But yesterday, he was fired by the technocratic centrist think tank for which he worked, the Niskanen Center, and appears on the verge of being fired as well by The New York Times, where he is a contributing writer. This multi-pronged retribution is due to a single tweet that was obviously satirical and sarcastic and for which he abjectly apologized. But no matter: the tweet has been purposely distorted into something malevolent and the prevailing repressive climate weaponized it against him.
Neither Wilkinson nor his tweet are particularly interesting. What merits attention here is the now-pervasive climate that fostered this tawdry episode, and which has unjustly destroyed countless reputations and careers with no sign of slowing down.
During the Bush and Obama years, Wilkinson worked at the libertarian CATO Institute but, even then, he was not much of a libertarian. As he himself explained, he is far more of a standard-issue neoliberal that one finds everywhere throughout DC think tanks, the op-ed pages of large newspapers, and the green rooms of CNN, just with a bit wonkier style of expression and a few vague libertarian gestures on some isolated issues. That self-description was in 2012, and he since then has become even more of a standard liberal during the Trump era, which is why the Paper of Record made him a contributor opinion writer where he published articles under such bold and groundbreaking headlines as "Trump Has Disqualified Himself From Running in 2020."
On Wednesday, the night of Joe Biden's inauguration, Wilkinson posted this now-deleted tweet in which he was obviously not calling for violence. He was instead sardonically noting that anti-Pence animus became a prevailing sentiment among some MAGA followers over the last month, including reports that at least a few of those who breached the Capitol were calling for Pence's hanging on treason grounds, thus ironically enabling liberals and MAGA followers to "unite" over that desire:
The next morning, a right-wing hedge fund manager and large-money GOP donor, Gabe Hoffman, flagged this tweet and claimed to believe that Wilkinson "call[ed] for former Vice President Mike Pence to be lynched." Hoffman also tweeted at Wilkinson's New York Times bosses to ask if they have "any comment on your 'contributing opinion writer' calling for violence against a public official?," and then tweeted at Wilkinson's other bosses at the think tank to demand the same.
It is unclear whether Hoffman really believed what he was saying or was just trying to make a point that liberals should be forced to live under these bad faith, repressive "cancel culture" standards he likely blames them for creating and imposing on others. This is how he responded when I posed that question:
I was not attempting anything. Numerous major news outlets reported on Wilkinson's tweet, including Fox News. I simply documented the events on my Twitter feed yesterday. Clearly, many liberal journalists were outraged at his firing, noticed my documentation, and decided to inexplicably blame me for his firing. It's ridiculous that many liberal journalists apparently had nothing better to do on Twitter, than blame a guy with less than 10,000 followers documenting events, for getting Wilkinson fired, considering many major news outlets reported on Wilkinson's tweet.
When I pressed further on whether he really believed that Wilkinson's tweet was an earnest call for assassination or whether he was just demanding that perceived "cancel culture" standards be applied equally, he responded: "I did not take a position either way on the matter. Wilkinson is perfectly capable of explaining the tweet and his intended meaning, since he wrote it. Clearly, given the content, the least one can expect is that he should give that explanation."
Either way, intentional or not, Hoffman's distorted interpretation of Wilkinson's tweet produced instant results. That afternoon, Wilkinson posted a long and profuse apology to Twitter in which he made clear that he did not intend to advocate violence, but still said: "Last night I made an error of judgment and tweeted this. It was sharp sarcasm, but looked like a call for violence. That's always wrong, even as a joke. It was especially wrong at a moment when unity and peace are so critical. I'm deeply sorry and vow not to repeat the mistake. . . . [T]here was no excuse for putting the point the way I did. It was wrong, period."
At least for now, that apology fell on deaf ears. The president and co-founder of the Niskanen Center, Jerry Taylor, quickly posted a statement (now deleted without comment) announcing Wilkinson's immediate firing, a statement promptly noted by Hoffman:
Wilkinson's job with The New York Times is also clearly endangered. A spokesperson for the paper told Fox News: "Advocating violence of any form, even in jest, is unacceptable and against the standards of The New York Times. We're reassessing our relationship with Will Wilkinson."
So a completely ordinary and unassuming liberal commentator is in jeopardy of having his career destroyed because of a tweet that no person in good faith could possibly believe was actually advocating violence and which, at worst, could be said to be irresponsibly worded. And this is happening even though everyone knows it is all based on a totally fictitious understanding of what he said. Why?
---
It is important to emphasize that Wilkinson's specific plight is the least interesting and important aspect of this story. Unlike most people subjected to these sorts of bad faith reputation-wrecking attacks, he has many influential media friends and allies who are already defending him — including New York Times columnists Ezra Klein and Ross Douthat — and I would be unsurprised if this causes the paper to keep him and the Niskanen Center to reverse its termination of him.
All of this is especially ironic given that the president of this colorless, sleepy think tank — last seen hiring the colorless, sleepy Matt Yglesias — himself has a history of earnestly and non-ironically advocating actual violence against people. As Aaron Sibarium documented, Taylor took to Twitter over the summer to say that he wishes BLM and Antifa marchers had "rushed" the St. Louis couple which famously displayed guns outside their homes and "beat their brains in," adding: "excuse me if I root for antifa to punch these idiots out." So that's the profound, pious believer in non-violence so deeply offended by Wilkinson's tweet that he quickly fired him from his think tank.
Whatever else might be true of them, the Niskanen Center's president and The New York Times editors are not dumb enough to believe that Wilkinson was actually advocating that Mike Pence be lynched. It takes only a few functional brain cells to recognize what his actual intent with that tweet was, as poorly expressed or ill-advised as it might have been given the context-free world of Twitter and the tensions of the moment. So why would they indulge all this by firing a perfectly inoffensive career technocrat, all to appease the blatant bad faith and probably-not-even-serious demands of the mob?
Because this is the framework that we all now live with. It does not matter whether the anger directed at the think tank executives or New York Times editors is in good faith or not. It is utterly irrelevant whether there is any validity to the complaints against Wilkinson and the demands that he be fired. The merit of these kinds of grievance campaigns is not a factor.
All that matters to these decision-makers is societal scorn and ostracization. That is why the only thing that can save Wilkinson is that he has enough powerful friends to defend him, enabling them to reverse the cost-benefit calculus: make it so that there is more social scorn from firing Wilkinson than keeping him. Without the powerful media friends he has assembled over the years, he would have no chance to salvage his reputation and career no matter how obvious it was that the complaints against him are baseless.
Humans are social and political animals. We do fundamentally crave and need privacy. But we also crave and need social integration and approval. That it is why prolonged solitary confinement in prison is a form of torture that is almost certain to drive humans insane. It is why John McCain said far worse than the physical abuse he endured in a North Vietnamese prison was the long-term isolation to which he was subjected. It is why modern society's penchant for removing what had been our sense of community — churches, mosques, and synagogues; union halls and bowling leagues; small-town life — has coincided with a significant increase in mental health pathologies, and it is why the lockdowns and isolation of the COVID pandemic have made all of those, predictably, so much worse.
Those who have crafted a society in which mob anger, no matter how invalid, results in ostracization and reputation-destruction have exploited these impulses. If you are a think tank executive in Washington or a New York Times editor, why would you want to endure the attacks on you for "sanctioning violence" or "inciting assassinations" just to save Will Wilkinson? The prevailing culture vests so much weight in these sorts of outrage mobs that it is almost always easier to appease them than resist them.
The recent extraordinary removal of the social media platform Parler from the internet was clearly driven by these dynamics. It is inconceivable that Tim Cook, Jeff Bezos and Google executives believe that Parler is some neo-Nazi site that played anywhere near the role in planning and advocating for the Capitol riot as Facebook and YouTube did. But they know that significant chunks of liberal elite culture believe this (or at least claim to), and they thus calculate — not irrationally, even if cowardly — that they will have to endure a large social and reputational hit for refusing mob demands to destroy Parler. Like the Niskanen and Times bosses with Wilkinson, they had to decide how much pain they were willing to accept to defend Parler, and — as is usually the case — it turned out the answer was not much. Thus was Parler destroyed, with nowhere near the number of important liberal friends that Wilkinson has.
The perception that this is some sort of exclusively left-wing tactic is untrue. Recall in 2003, in the lead-up to the U.S. invasion of Iraq, when the lead singer for the Dixie Chicks, Natalie Maines, uttered this utterly benign political comment at a concert in London: "Just so you know, we're on the good side with y'all. We do not want this war, this violence. And we're ashamed the President of the United States is from Texas." In response, millions joined a boycott of their music, radio stations refused to play their songs, Bush supporters burned their albums, and country star Toby Keith performed in front of a gigantic image of Maines standing next to Saddam Hussein, as though her opposition to the war meant she admired the Iraqi dictator.
But two recent trends have greatly intensified this mania. Social media is one of the most powerful generators of group-think ever invented in human history, enabling a small number of people to make decision-makers feel besieged with scorn and threatened with ostracization if they do not obey mob demands. The other is that the liberal-left has gained cultural hegemony in the most significant institutions — from academia and journalism to entertainment, sports, music and art — and this weapon, which they most certainly did not invent, is now vested squarely in their hands.
But all weapons, once unleashed onto the world, will be copied and wielded by opposing tribes. Gabe Hoffman has likely seen powerless workers fired in the wake of the George Floyd killing for acts as trivial as a Latino truck driver innocently flashing an "OK" sign at a traffic light or a researcher fired for posting data about the political effects of violent v. non-violent protests and realized that he could use, or at least trifle with, this power against liberals instead of watching it be used by them. So he did it.
It's exactly the same dynamic that led liberals to swoon over Donald Trump's banning from social media and the mass-banning of his followers only to watch yesterday as numerous Antifa accounts were banned for the crime of organizing an anti-Biden march and how, before that, Palestinian journalists and activists have been banned en masse whenever Israel claims their rhetoric constitutes "incitement."
Unleash this monster and one day it will come for you. And you'll have no principle to credibly invoke in protest when it does. You'll be left with nothing more than lame and craven pleading that your friends do not deserve the same treatment as your enemies. Force, not principle, will be the sole factor deciding the outcome.
If you're lucky enough to have important and famous media friends like Will Wilkinson, you have a chance to survive it. Absent that, you have none.
President Donald Trump didn't campaign in 2016 on a promise to confront the global spread of communism, but his efforts over the past four years against the Chinese Communist Party (CCP), its proxies, and other elements of the communist specter have become the centerpiece of his legacy. Viewed through this lens, the "America First" slogan was a fitting one for a campaign against a communist adversary and a medley of the causes it has co-opted in a decades-long campaign to supplant the United States as the most powerful nation in the world. The CCP has spent decades plundering American wealth through the theft of trade secrets, protectionist trade policies, and market distortion. The regime has used this wealth to fund a behemoth soft power campaign, undermining U.S. interests in every domain and gaining influence over multinational institutions. Despite significant interference from within his own government, Trump confronted the menace head-on …
President-elect Joe Biden's nominee for secretary of state, Antony Blinken, said on Jan. 19 that the Trump administration took the correct stance toward the Chinese regime, although he disagrees with the approach. "President Trump was right in taking a tougher approach to China. I disagree very much with the way he went about it in a number of areas, but the basic principle was the right one," Blinken said at a hearing before the Senate Foreign Relations Committee the day before Biden was set to take office. "And I think that that's actually helpful to our foreign policy." Blinken, a veteran foreign policy hand who's a close confidant of Biden, pledged at the hearing to work with U.S. allies to confront the regime. "If we're pulling back, that gives them a free field," he said, referring to the Chinese Communist Party (CCP). Tackling the various threats posed by the Chinese …
My fellow Americans, four years ago we launched a great national effort to rebuild our country, to renew its spirit, and to restore the allegiance of this government to its citizens. In short, we embarked on a mission to make America great again for all Americans. As I conclude my term as the 45th president of the United States, I stand before you truly proud of what we have achieved together. We did what we came here to do—and so much more. This week, we inaugurate a new administration and pray for its success in keeping America safe and prosperous. We extend our best wishes, and we also want them to have luck—a very important word. I'd like to begin by thanking just a few of the amazing people who made our remarkable journey possible. First, let me express my overwhelming gratitude for the love and support of our spectacular …
The last two weeks have ushered in a wave of new domestic police powers and rhetoric in the name of fighting "terrorism" that are carbon copies of many of the worst excesses of the first War on Terror that began nearly twenty years ago. This trend shows no sign of receding as we move farther from the January 6 Capitol riot. The opposite is true: it is intensifying.
We have witnessed an orgy of censorship from Silicon Valley monopolies with calls for far more aggressive speech policing, a visibly militarized Washington, D.C. featuring a non-ironically named "Green Zone," vows from the incoming president and his key allies for a new anti-domestic terrorism bill, and frequent accusations of "sedition," "treason," and "terrorism" against members of Congress and citizens. This is all driven by a radical expansion of the meaning of "incitement to violence." It is accompanied by viral-on-social-media pleas that one work with the FBI to turn in one's fellow citizens (See Something, Say Something!) and demands for a new system of domestic surveillance.
Underlying all of this are immediate insinuations that anyone questioning any of this must, by virtue of these doubts, harbor sympathy for the Terrorists and their neo-Nazi, white supremacist ideology. Liberals have spent so many years now in a tight alliance with neocons and the CIA that they are making the 2002 version of John Ashcroft look like the President of the (old-school) ACLU.
President Donald Trump issued an executive order on Monday that aims to protect Americans from "overcriminalization" by regulations. The order seeks to make the consequences of violating certain regulations more transparent as a safeguard against unwarranted criminal punishment for unintentional regulatory violations. "In the interest of fairness, federal criminal law should be clearly written so that all Americans can understand what is prohibited and act accordingly," Trump wrote. The move dovetails with Trump's broader effort to reduce regulatory burden on individuals and companies, a hallmark of his administration. "Some statutes have authorized executive branch agencies to promulgate thousands of regulations, creating a thicket of requirements that can be difficult to navigate, and many of these regulations are enforceable through criminal processes and penalties," the president noted. The order seeks to reduce regulatory burden on Americans by making sure they are adequately informed about potential criminal liability for violations of regulations. …
President Donald Trump signed an executive order on Jan. 18 to prevent the U.S. federal government from using drones manufactured by foreign adversaries, including China. Drones, also known as unmanned aircraft systems (UAS), have been used increasingly across all levels of the U.S. governments for tasks including assisting law enforcement and supporting natural disaster relief efforts, the executive order explained. "Reliance on UAS and components manufactured by our adversaries, however, threatens our national and economic security," the president said in the order, warning that information collected by drones could be "accessed by or transferred to foreign adversaries." These components include sensors, cameras, software, and artificial intelligence technologies. Therefore, Trump said U.S. taxpayers' money should not be used to fund federal procurement of drones that "present unacceptable risks and are manufactured by, or contain software or critical electronic components from, foreign adversaries." Under the executive order, all heads of U.S. government …
No terceiro episódio do podcast Aprofundando, Glenn Greenwald e Victor Pougy conversam com o advogado criminalista Augusto de Arruda Botelho sobre prisão preventiva e como a operação Lava-Jato utilizou essa instituição de forma abusiva, e outras questões referentes às garantias constitucionais.
Além do abuso desse poder por Lava Jato, discutimos casos recentes polêmicos de prisão preventiva e censura: os casos do ex-prefeito do Rio Marcello Crivella, e a investigação do STF liderada pelo Ministro Alexandre de Moraes contra vários blogueiros bolsonaristas, incluindo Oswaldo Eustáquio, Sara Winter, Allan dos Santos e outros.
Augusto de Arruda Botelho é um advogado criminalista com atuação na defesa dos direitos fundamentais. É membro conselheiro da Human Rights Watch Brasil, e um dos fundadores do Instituto de Defesa do Direito de Defesa e do Projeto Aliança.
Siga o Augusto no twitter: https://twitter.com/augustodeAB
Siga o Glenn no twitter: twitter.com/ggreenwald
Leia o Glenn em: greenwald.substack.com/
Siga o Victor no twitter: twitter.com/vpougy
Critics of Silicon Valley censorship for years heard the same refrain: tech platforms like Facebook, Google and Twitter are private corporations and can host or ban whoever they want. If you don't like what they are doing, the solution is not to complain or to regulate them. Instead, go create your own social media platform that operates the way you think it should.
The founders of Parler heard that suggestion and tried. In August, 2018, they created a social media platform similar to Twitter but which promised far greater privacy protections, including a refusal to aggregate user data in order to monetize them to advertisers or algorithmically evaluate their interests in order to promote content or products to them. They also promised far greater free speech rights, rejecting the increasingly repressive content policing of Silicon Valley giants.
Over the last year, Parler encountered immense success. Millions of people who objected to increasing repression of speech on the largest platforms or who had themselves been banned signed up for the new social media company.
As Silicon Valley censorship radically escalated over the past several months — banning pre-election reporting by The New York Post about the Biden family, denouncing and deleting multiple posts from the U.S. President and then terminating his access altogether, mass-removal of right-wing accounts — so many people migrated to Parler that it was catapulted to the number one spot on the list of most-downloaded apps on the Apple Play Store, the sole and exclusive means which iPhone users have to download apps. "Overall, the app was the 10th most downloaded social media app in 2020 with 8.1 million new installs," reported TechCrunch.
It looked as if Parler had proven critics of Silicon Valley monopolistic power wrong. Their success showed that it was possible after all to create a new social media platform to compete with Facebook, Instagram and Twitter. And they did so by doing exactly what Silicon Valley defenders long insisted should be done: if you don't like the rules imposed by tech giants, go create your own platform with different rules.
But today, if you want to download, sign up for, or use Parler, you will be unable to do so. That is because three Silicon Valley monopolies — Amazon, Google and Apple — abruptly united to remove Parler from the internet, exactly at the moment when it became the most-downloaded app in the country.
If one were looking for evidence to demonstrate that these tech behemoths are, in fact, monopolies that engage in anti-competitive behavior in violation of antitrust laws, and will obliterate any attempt to compete with them in the marketplace, it would be difficult to imagine anything more compelling than how they just used their unconstrained power to utterly destroy a rising competitor.
---
The united Silicon Valley attack began on January 8, when Apple emailed Parler and gave them 24 hours to prove they had changed their moderation practices or else face removal from their App Store. The letter claimed: "We have received numerous complaints regarding objectionable content in your Parler service, accusations that the Parler app was used to plan, coordinate, and facilitate the illegal activities in Washington D.C. on January 6, 2021 that led (among other things) to loss of life, numerous injuries, and the destruction of property." It ended with this warning:
To ensure there is no interruption of the availability of your app on the App Store, please submit an update and the requested moderation improvement plan within 24 hours of the date of this message. If we do not receive an update compliant with the App Store Review Guidelines and the requested moderation improvement plan in writing within 24 hours, your app will be removed from the App Store.
The 24-hour letter was an obvious pretext and purely performative. Removal was a fait accompli no matter what Parler did. To begin with, the letter was immediately leaked to Buzzfeed, which published it in full. A Parler executive detailed the company's unsuccessful attempts to communicate with Apple. "They basically ghosted us," he told me. The next day, Apple notified Parler of its removal from App Store. "We won't distribute apps that present dangerous and harmful content," said the world's richest company, and thus: "We have now rejected your app for the App Store."
It is hard to overstate the harm to a platform from being removed from the App Store. Users of iPhones are barred from downloading apps onto their devices from the internet. If an app is not on the App Store, it cannot be used on the iPhone. Even iPhone users who have already downloaded Parler will lose the ability to receive updates, which will shortly render the platform both unmanageable and unsafe.
In October, the House Judiciary Subcommittee on Antitrust, Commercial, and Administrative Law issued a 425-page report concluding that Amazon, Apple, Facebook and Google all possess monopoly power and are using that power anti-competitively. For Apple, they emphasized the company's control over iPhones through its control of access to the App Store. As Ars Technica put it when highlighting the report's key findings:
Apple controls about 45 percent of the US smartphone market and 20 percent of the global smartphone market, the committee found, and is projected to sell its 2 billionth iPhone in 2021. It is correct that, in the smartphone handset market, Apple is not a monopoly. Instead, iOS and Android hold an effective duopoly in mobile operating systems.

However, the report concludes, Apple does have a monopolistic hold over what you can do with an iPhone. You can only put apps on your phone through the Apple App Store, and Apple has total gatekeeper control over that App Store—that's what Epic is suing the company over. . . .

The committee found internal documents showing that company leadership, including former CEO Steve Jobs, "acknowledged that IAP requirement would stifle competition and limit the apps available to Apple's customers." The report concludes that Apple has also unfairly used its control over APIs, search rankings, and default apps to limit competitors' access to iPhone users.
Shortly thereafter, Parler learned that Google, without warning, had also "suspended" it from its Play Store, severely limiting the ability of users to download Parler onto Android phones. Google's actions also meant that those using Parler on their Android phones would no longer receive necessary functionality and security updates.
It was precisely Google's abuse of its power to control its app device that was at issue "when the European Commission deemed Google LLC as the dominant undertaking in the app stores for the Android mobile operating system (i.e. Google Play Store) and hit the online search and advertisement giant with €4.34 billion for its anti-competitive practices to strengthen its position in various of other markets through its dominance in the app store market."
The day after a united Apple and Google acted against Parler, Amazon delivered the fatal blow. The company founded and run by the world's richest man, Jeff Bezos, used virtually identical language as Apple to inform Parler that its web hosting service (AWS) was terminating Parler's ability to have AWS host its site: "Because Parler cannot comply with our terms of service and poses a very real risk to public safety, we plan to suspend Parler's account effective Sunday, January 10th, at 11:59PM PST." Because Amazon is such a dominant force in web hosting, Parler has thus far not found a hosting service for its platform, which is why it has disappeared not only from app stores and phones but also from the internet.
On Thursday, Parler was the most popular app in the United States. By Monday, three of the four Silicon Valley monopolies united to destroy it.
---
With virtual unanimity, leading U.S. liberals celebrated this use of Silicon Valley monopoly power to shut down Parler, just as they overwhelmingly cheered the prior two extraordinary assertions of tech power to control U.S. political discourse: censorship of The New York Post's reporting on the contents of Hunter Biden's laptop, and the banning of the U.S. President from major platforms. Indeed, one would be hard-pressed to find a single national liberal-left politician even expressing concerns about any of this, let alone opposing it.
Not only did leading left-wing politicians not object but some of them were the ones who pleaded with Silicon Valley to use their power this way. After the internet-policing site Sleeping Giants flagged several Parler posts that called for violence, Rep. Alexandria Ocasio-Cortez asked: "What are @Apple and @GooglePlay doing about this?" Once Apple responded by removing Parler from its App Store — a move that House Democrats just three months earlier warned was dangerous anti-trust behavior — she praised Apple and then demanded to know: "Good to see this development from @Apple. @GooglePlay what are you going to do about apps being used to organize violence on your platform?"
The liberal New York Times columnist Michelle Goldberg pronounced herself "disturbed by just how awesome [tech giants'] power is" and added that "it's dangerous to have a handful of callow young tech titans in charge of who has a megaphone and who does not." She nonetheless praised these "young tech titans" for using their "dangerous" power to ban Trump and destroy Parler. In other words, liberals like Goldberg are concerned only that Silicon Valley censorship powers might one day be used against people like them, but are perfectly happy as long as it is their adversaries being deplatformed and silenced (Facebook and other platforms have for years banned marginalized people like Palestinians at Israel's behest, but that is of no concern to U.S. liberals).
That is because the dominant strain of American liberalism is not economic socialism but political authoritarianism. Liberals now want to use the force of corporate power to silence those with different ideologies. They are eager for tech monopolies not just to ban accounts they dislike but to remove entire platforms from the internet. They want to imprison people they believe helped their party lose elections, such as Julian Assange, even if it means creating precedents to criminalize journalism.
World leaders have vocally condemned the power Silicon Valley has amassed to police political discourse, and were particularly indignant over the banning of the U.S. President. German Chancellor Angela Merkel, various French ministers, and especially Mexican President Andrés Manuel López Obrador all denounced the banning of Trump and other acts of censorship by tech monopolies on the ground that they were anointing themselves "a world media power." The warnings from López Obrador were particularly eloquent:
Even the ACLU — which has rapidly transformed from a civil liberties organization into a liberal activist group since Trump's election — found the assertion of Silicon Valley's power to destroy Parler deeply alarming. One of that organization's most stalwart defenders of civil liberties, lawyer Ben Wizner, told The New York Times that the destruction of Parler was more "troubling" than the deletion of posts or whole accounts: "I think we should recognize the importance of neutrality when we're talking about the infrastructure of the internet."
Yet American liberals swoon for this authoritarianism. And they are now calling for the use of the most repressive War on Terror measures against their domestic opponents. On Tuesday, House Homeland Security Chair Bennie Thompson (D-MS) urged that GOP Sens. Ted Cruz and Josh Hawley "be put on the no-fly list," while The Wall Street Journal reported that "Biden has said he plans to make a priority of passing a law against domestic terrorism, and he has been urged to create a White House post overseeing the fight against ideologically inspired violent extremists and increasing funding to combat them."
So much of this liberal support for the attempted destruction of Parler is based in utter ignorance about that platform, and about basic principles of free speech. I'd be very surprised if more than a tiny fraction of liberals cheering Parler's removal from the internet have ever used the platform or know anything about it other than the snippets they have been shown by those seeking to justify its destruction and to depict it as some neo-Nazi stronghold.
Parler was not founded, nor is it run, by pro-Trump, MAGA supporters. The platform was created based in libertarian values of privacy, anti-surveillance, anti-data collection, and free speech. Most of the key executives are more associated with the politics of Ron Paul and the CATO Institute than Steve Bannon or the Trump family. One is a Never Trump Republican, while another is the former campaign manager of Ron Paul and Rand Paul. Among the few MAGA-affiliated figures is Dan Bongino, an investor. One of the key original investors was Rebekah Mercer.
The platform's design is intended to foster privacy and free speech, not a particular ideology. They minimize the amount of data they collect on users to prevent advertiser monetization or algorithmic targeting. Unlike Facebook and Twitter, they do not assess a user's preferences in order to decide what they should see. And they were principally borne out of a reaction to increasingly restrictive rules on the major Silicon Valley platforms regarding what could and could not be said.
Of course large numbers of Trump supporters ended up on Parler. That's not because Parler is a pro-Trump outlet, but because those are among the people who were censored by the tech monopolies or who were angered enough by that censorship to seek refuge elsewhere.
It is true that one can find postings on Parler that explicitly advocate violence or are otherwise grotesque. But that is even more true of Facebook, Google-owned YouTube, and Twitter. And contrary to what many have been led to believe, Parler's Terms of Service includes a ban on explicit advocacy of violence, and they employ a team of paid, trained moderators who delete such postings. Those deletions do not happen perfectly or instantaneously — which is why one can find postings that violate those rules — but the same is true of every major Silicon Valley platform.
Indeed, a Parler executive told me that of the thirteen people arrested as of Monday for the breach at the Capitol, none appear to be active users of Parler. The Capitol breach was planned far more on Facebook and YouTube. As Recode reported, while some protesters participated in both Parler and Gab, many of the calls to attend the Capitol were from YouTube videos, while many of the key planners "have continued to use mainstream platforms like Twitter, Facebook, and YouTube." The article quoted Fadi Quran, campaign director at the human rights group Avaaz, as saying: "In DC, we saw QAnon conspiracists and other militias that would never have grown to this size without being turbo-charged by Facebook and Twitter."
And that's to say nothing of the endless number of hypocrisies with Silicon Valley giants feigning opposition to violent rhetoric or political extremism. Amazon, for instance, is one of the CIA's most profitable partners, with a $600 million contract to provide services to the agency, and it is constantly bidding for more. On Facebook and Twitter, one finds official accounts from the most repressive and violent regimes on earth, including Saudi Arabia, and pages devoted to propaganda on behalf of the Egyptian regime. Does anyone think these tech giants have a genuine concern about violence and extremism?
So why did Democratic politicians and journalists focus on Parler rather than Facebook and YouTube? Why did Amazon, Google and Apple make a flamboyant showing of removing Parler from the internet while leaving much larger platforms with far more extremism and advocacy of violence flowing on a daily basis?
In part it is because these Silicon Valley giants — Google, Facebook, Amazon, Apple — donate enormous sums of money to the Democratic Party and their leaders, so of course Democrats will cheer them rather than call for punishment or their removal from the internet. Part of it is because Parler is an upstart, a much easier target to try to destroy than Facebook or Google. And in part it is because the Democrats are about to control the Executive Branch and both houses of Congress, leaving Silicon Valley giants eager to please them by silencing their adversaries. This corrupt motive was made expressly clear by long-time Clinton operative Jennifer Palmieri:
It has not escaped my attention that the day social media companies decided there actually IS more they could do to police Trump's destructive behavior was the same day they learned Democrats would chair all the congressional committees that oversee them.
The nature of monopolistic power is that anti-competitive entities engage in anti-trust illegalities to destroy rising competitors. Parler is associated with the wrong political ideology. It is a small and new enough platform such that it can be made an example of. Its head can be placed on a pike to make clear that no attempt to compete with existing Silicon Valley monopolies is possible. And its destruction preserves the unchallengeable power of a tiny handful of tech oligarchs over the political discourse not just of the United States but democracies worldwide (which is why Germany, France and Mexico are raising their voices in protest).
No authoritarians believe they are authoritarians. No matter how repressive are the measures they support — censorship, monopoly power, no-fly lists for American citizens without due process — they tell themselves that those they are silencing and attacking are so evil, are terrorists, that anything done against them is noble and benevolent, not despotic and repressive. That is how American liberals currently think, as they fortify the control of Silicon Valley monopolies over our political lives, exemplified by the overnight destruction of a new and popular competitor.
In the days and weeks after the 9/11 attack, Americans were largely united in emotional horror at what had been done to their country as well as in their willingness to endorse repression and violence in response. As a result, there was little room to raise concerns about the possible excesses or dangers of the American reaction, let alone to dissent from what political leaders were proposing in the name of vengeance and security. The psychological trauma from the carnage and the wreckage at the country's most cherished symbols swamped rational faculties and thus rendered futile any attempts to urge restraint or caution. . .
True the Vote: Abrams' Sister's Ruling Wrong on Law, Clear Conflict
ATLANTA, Georgia – Responding to a ruling by U.S. District Court Judge Leslie Abrams Gardner that suspended the efforts of Muscogee and Ben Hill counties to verify the eligibility of challenged voters, True the Vote today called on the judge to recuse herself from the case and encouraged the counties to appeal the decision.
"Judge Gardner's ruling is wrong on the law, and the glaring conflict of interest – pointed out by Muscogee County – undermines faith in the judicial process," said Catherine Engelbrecht, the founder and president of True the Vote, an organization that has partner with electors throughout the state to ensure that every legal vote is counted in the January 5 Georgia Senate runoff elections.
One of the defendants, Muscogee County, asked Judge Gardner to recuse herself because her sister, Stacey Abrams, has generated significant fundraising for the plaintiff's organization and Abrams' own group has filed a case dealing with the exact same issues against True the Vote.
"Georgia voters have every reason to question a ruling that doesn't follow the law but does deliver for her sister's political agenda," Engelbrecht said. "This entire ruling is based on the idea that these challenges are about removing voters from the registration list – a situation where the judge could apply federal law. These challenges, however, wouldn't remove anyone from the voter registration list; the challenges are the remedy allowed under Georgia state law to verify that a particular voter is eligible to vote specifically in the January 5 runoff election. Federal law doesn't regulate that, and the judge's ruling should be overturned.
"In this case, Gardner's ruling is based solely on the point of view of the plaintiffs. The counties involved didn't even get to have their say. Perhaps a fair hearing in the light of day – as opposed to a decree issued in the dead of night – would have given the judge some insight on what's really happening in these cases."
# # #
True the Vote (TTV) is an IRS-designated 501(c)3 voters' rights organization, founded to inspire and equip volunteers for involvement at every stage of our electoral process. TTV empowers organizations and individuals across the nation to actively protect the rights of legitimate voters, regardless of their political party affiliation. For more information, please visit www.truethevote.org.
The post True the Vote: Abrams' Sister's Ruling Wrong on Law, Clear Conflict appeared first on True The Vote.
by Lance D. Davis
---
Stargazers get ready for a nice treat as we are about to witness a super-rare planetary alignment not seen for almost 800 years!
Our solar system's two biggest worlds – the mighty Jupiter followed by the glorious ringed Saturn – will appear in the sky next to each other at their closest since 1623 and closest visible from Earth since the Middle Ages in 1226. This will happen on Dec. 21, 2020, during an event called a "great conjunction."
Astronomers use the word conjunction to describe close approaches of planets and other objects on our sky's dome. They use great conjunction specifically for Jupiter and Saturn because of the planets' top-ranking sizes.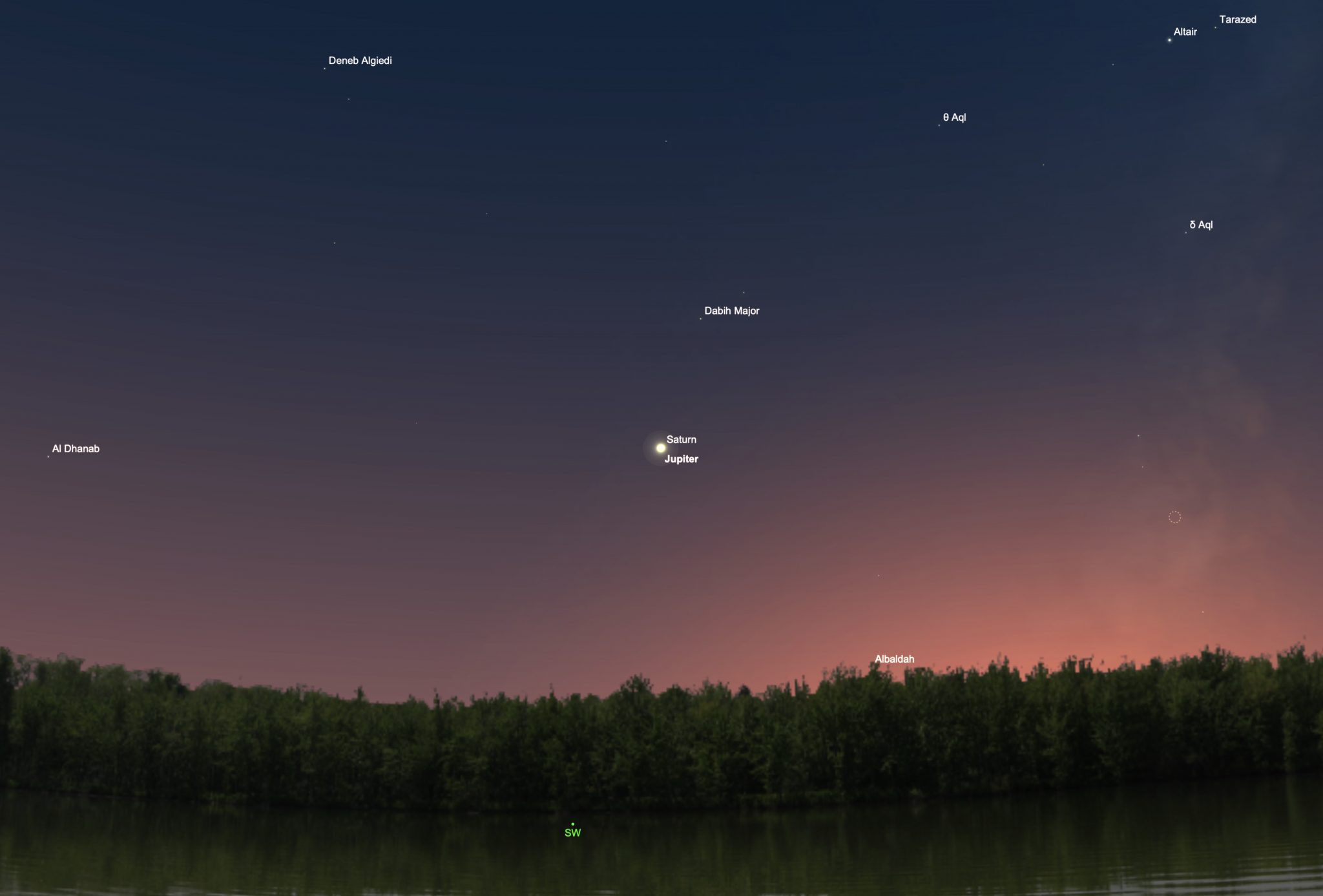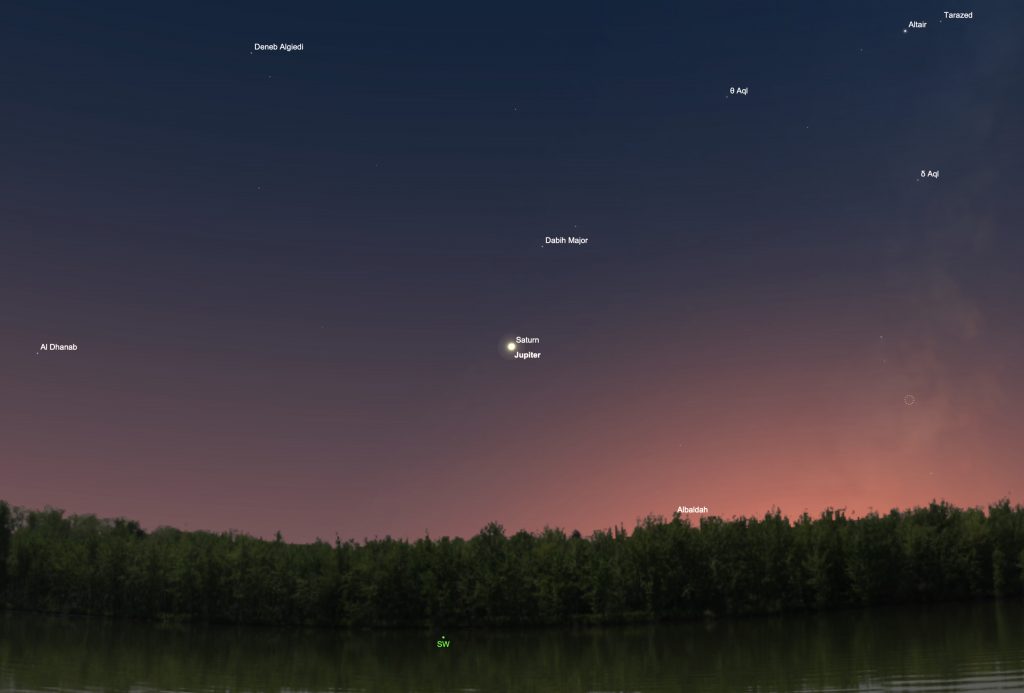 Since Election Night The Presidential Winner Has Been In Dispute. Rudy Giuliani's Press Conference On November 19, 2020, Explains The Issues In Question.
Video: 1 Hour 31 Minutes
There's plenty to see in the sky for October! The Moon will be full not once, but twice this month. It's also a great time for viewing Mars and trying to spot the galaxy of Andromeda. Learn more from the video below produced by NASA's Jet Propulsion Laboratory.
by Lance D. Davis
International Observe the Moon Night is a worldwide public event encouraging observation, appreciation and understanding of our Moon and its connection to NASA exploration and discovery.
This is a great time to celebrate the Moon with enthusiasts and curious people all over Earth as excitement grows about NASA's Artemis program, which will send the next man and first woman to the Moon.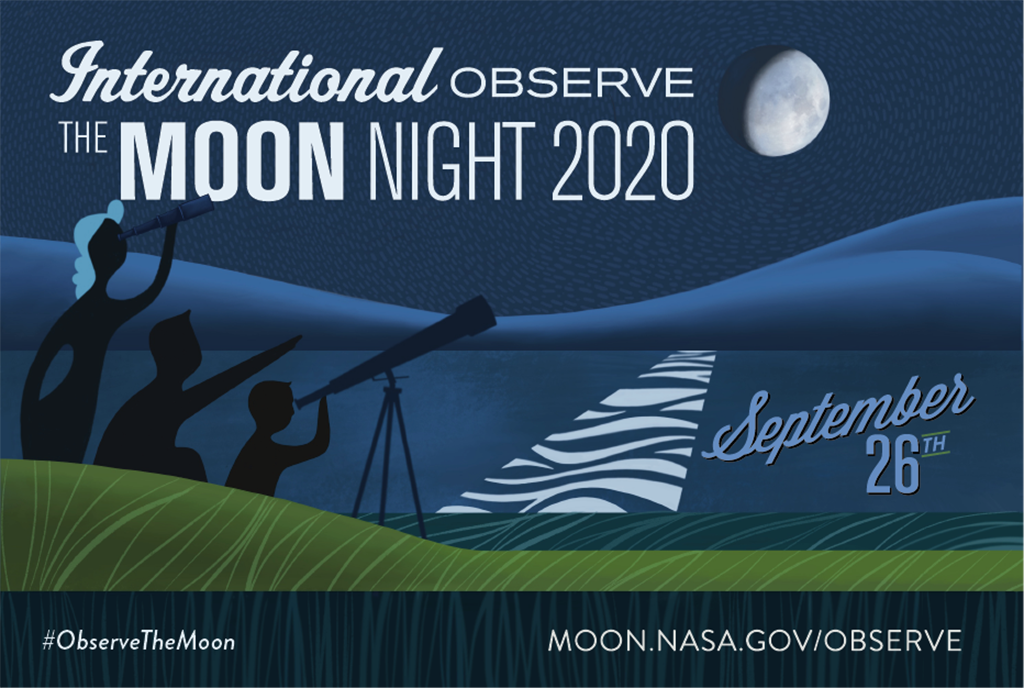 Since 2010, the celebration has occurred annually in September or October when the Moon is around first quarter – a great phase for excellent viewing opportunities.
You can join NASA's Marshall Space Flight Center for a live planetarium show Saturday, Sept. 26 at 6:30 p.m. CDT – available online to everyone via YouTube and Facebook. Interviews with planetary and citizen scientists will also be included.
This virtual event is brought to you by the Planetary Missions Program Office at Marshall and U.S. Space & Rocket Center.
Whether it's outdoors, at home, online, or wherever you may be, you are encouraged to be a part of International Observe the Moon Night. Please remember to follow your local health and safety guidelines.
Learn more and find other events here.