by Lance D. Davis
International Observe the Moon Night is a worldwide public event encouraging observation, appreciation and understanding of our Moon and its connection to NASA exploration and discovery.
This is a great time to celebrate the Moon with enthusiasts and curious people all over Earth as excitement grows about NASA's Artemis program, which will send the next man and first woman to the Moon.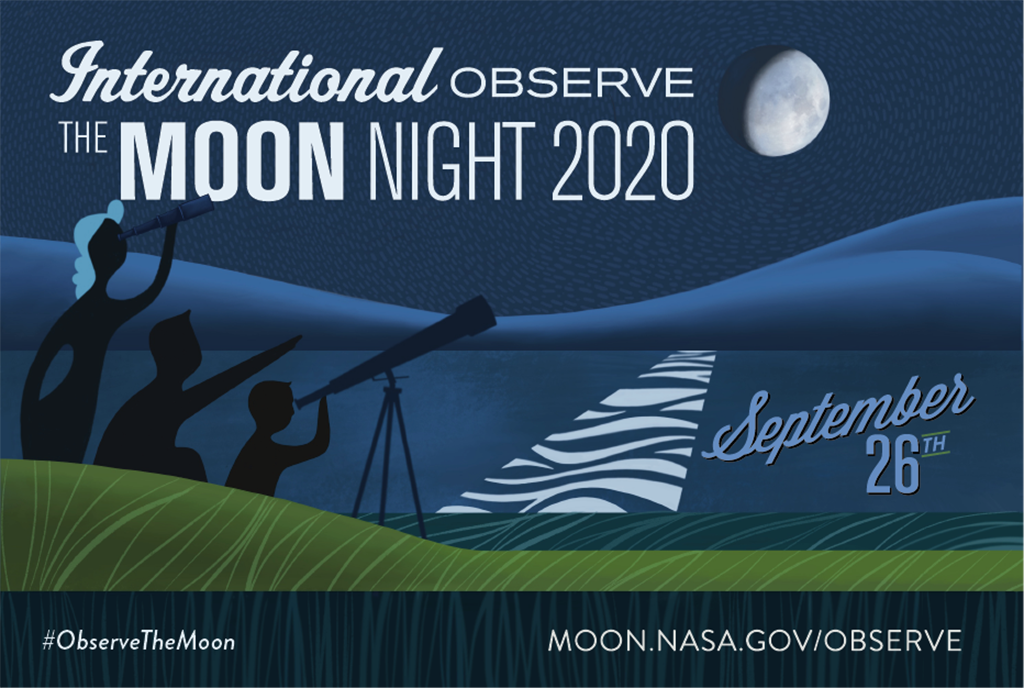 Since 2010, the celebration has occurred annually in September or October when the Moon is around first quarter – a great phase for excellent viewing opportunities.
You can join NASA's Marshall Space Flight Center for a live planetarium show Saturday, Sept. 26 at 6:30 p.m. CDT – available online to everyone via YouTube and Facebook. Interviews with planetary and citizen scientists will also be included.
This virtual event is brought to you by the Planetary Missions Program Office at Marshall and U.S. Space & Rocket Center.
Whether it's outdoors, at home, online, or wherever you may be, you are encouraged to be a part of International Observe the Moon Night. Please remember to follow your local health and safety guidelines.
Learn more and find other events here.
Skip The Scoop | Seek Understanding
Today, the U.S. Food and Drug Administration amended the emergency use authorization (EUA) for the Pfizer-BioNTech COVID-19 Vaccine to allow for use of a single booster dose, to be administered at least six months after completion of the primary series in:
individuals 65 years of age and older;
individuals 18 through 64 years of age at high risk of severe COVID-19; and
individuals 18 through 64 years of age whose frequent institutional or occupational exposure to SARS-CoV-2 puts them at high risk of serious complications of COVID-19 including severe COVID-19.
Today's authorization applies only to the Pfizer-BioNTech COVID-19 Vaccine.
"Today's action demonstrates that science and the currently available data continue to guide the FDA's decision-making for COVID-19 vaccines during this pandemic. After considering the totality of the available scientific evidence and the deliberations of our advisory committee of independent, external experts, the FDA amended the EUA for the Pfizer-BioNTech COVID-19 Vaccine to allow for a booster dose in certain populations such as health care workers, teachers and day care staff, grocery workers and those in homeless shelters or prisons, among others," said Acting FDA Commissioner Janet Woodcock, M.D. "This pandemic is dynamic and evolving, with new data about vaccine safety and effectiveness becoming available every day. As we learn more about the safety and effectiveness of COVID-19 vaccines, including the use of a booster dose, we will continue to evaluate the rapidly changing science and keep the public informed."